Highlights of the product reveals at Apple's fall event today:
iPhone 6S and the iPhone 6S Plus have more powerful cameras (including 4K video capture), faster Internet connection speeds and a new display that when lightly tapped provides quick-access to apps' features and content.
iOS 9 , with an improved Siri virtual assistant, new multitasking features and updated Apple apps, will be available for free download Sept. 16.
New Apple TV will come with a wider selection of apps, a remote for playing games and a more attractive design.
iPad Pro , with a big screen that rivals laptops, works with Apple Pencil (a stylus) and a detachable keyboard that is sold separately.
Apple Watch buyers can now mix and match more colors and materials, including the addition of gold and rose gold aluminum to the lowest-cost set of watches. New software for Apple Watches will run more feature-filled apps.
At work on the iPad Pro
The keyboard comes in charcoal gray for $169. The Apple Pencil costs $99.
A look at Apple's new products
Apple released photos of the new Apple Watches, iPhones, Apple TV and iPads. The company also updated its online store to feature the new devices.
Should I get an iPhone 6S?
Apple's marketing line for its newest iPhones: Not much has changed ... well, except everything.
But is it enough to justify paying an extra $100 compared with the just-lowered prices for the iPhone 6?
Take a look:
The iPhone 6S and the iPhone 6S Plus are speedier in several ways, have tougher bodies and can do a new gesture similar to a "right-click." They also come in a new pink-like color and have better cameras.
Specifically, the cameras jump to 12 megapixels and 5 megapixels in the 6S family, from 8 megapixels and 1.2 megapixels in last year's models. That means the rear camera can do 4K videos, a step up from traditional high-definition. On the front side, the screen can light up to function as a flash.
The camera app now includes "Live Photos," similar to the little-used Zoe feature in some HTC phones. It takes a few seconds of video before and after a photo is captured to bring the photo "to life" when viewed in certain apps.
On the outside, the new iPhones have stronger aluminum bodies and more durable glass screens.
The fingertip scanner works twice as fast, as do Wi-Fi and LTE connections, Apple said.
But the most-discussed feature could be 3D Touch, which lets users tap on app icons or places within apps for quick access to an app's features or information. For instance, tap on an email lightly to have the text pop up without having to enter the email itself. Or lightly tap on the Instagram icon to pop up a menu that links to different parts of the app.
People can start ordering the new iPhone on Saturday, but they won't arrive in stores or on doorsteps until Sept. 25.
And One Republic plays us out
How much iPhone6S costs and when you can buy it
And now there's an upgrade/installment program:
Smattering of other updates for the 6S
Apple also introduced "Live Photo," which makes something like GIFs. You press on a photo of, say, a lake and the ripples begin to move. Photos become "live photos" automatically by capturing 1.5 seconds on each end.
What's new about the Apple TV?
Going on sale in late October, Apple TV is getting its first big upgrade in three years. The box connects to Wi-Fi or ethernet and then to a television set through an HDMI cord. That allows apps such as Netflix and Hulu to be displayed on a TV.
Here's a rundown of the new Apple TV's features.
--Apps: Apple is making it much easier for developers to make apps for the Apple TV, which should bring a flood of streaming video apps, games, shopping apps to the box. Think apps like Airbnb, Gilt and Beat Sports.
--Remote: Sensors inside the remote allow it to function as a game controller. It has a touch pad for scrolling around the screen, as well as volume controls.
--Cleaner screens: Apple TV's black layout on the screen is giving way to something lighter and smoother with fewer unnecessary options.
--Better components: With more powerful hardware, apps can handle more features. On stage Wednesday, Major League Baseball showed how users could split their screen to stream two games at once on the MLB.com At Bat app.
3D Touch for iPhone introduced
Rose gold aluminum iPhone 6s and 6s Plus
The shiniest iPhones of all time.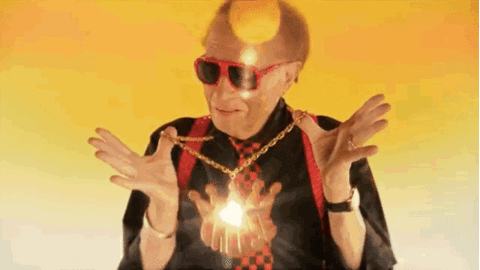 New iPhone 6S in 'rose gold'
Oh man, time for new iPhones!
Thanks for the volume button
Apple's new remote for the Apple TV addresses one of the biggest gripes with remotes for streaming- content boxes: The lack of volume controls.
When using most streaming devices, users have to pick up their TV remote to adjust the volume when watching, say "House of Cards" on Netflix or cricket matches on Roku.
Apple's new controller, with volume buttons, means you shouldn't have to worry about digging up the TV remote from between the couch cushions.
First look at new Apple TV
"This is the new Apple TV and we believe it is the future of television," Tim Cook says.
iPad Pro pricing
If you bought the iPad Pro with the keyboard and Apple Pencil, the price would be $1,347 on the top end. If you lose the Apple Pencil over and over again and need to buy replacements... hmm.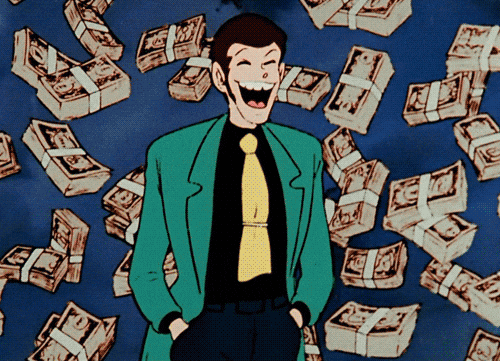 Could the iPad Pro cannibalize the MacBook?
With a screen size just a centimeter less than the 13-inch MacBook Pro, half the weight of it and several multitasking features, the just-unveiled iPad Pro has enough bells and whistles to take over as a person's main computer.
That could lead to awkward dynamics yet again for Apple. Larger smartphones have cut into tablet sales, analysts have said, and now a larger tablet could hurt laptop sales.
Including the cost of Apple's stylus and detachable keyboard, the iPad Pro rings in at $1,067, or more than $200 cheaper than the basic MacBook Pro. Both claim battery life of about 10 hours.
The iPad Pro goes on sale in November.
iPad Pro starts at $799
The stylus is $99 more, and the keyboard is $169 extra. The Pro and accessories will be available in November.
Apple yields stage to Microsoft
Recognizing that few people wanted to buy Windows phones, Microsoft has been pushing its software to Apple gadgets over the past year. Programs like Word, Outlook and Excel now work well on iOS devices.
But on Wednesday, Apple gave a big endorsement for those apps — even though it has direct competitors — by allowing Microsoft to showcase them onstage.
Microsoft apps remain a go-to for most companies, so Apple's decision isn't surprising as it tries to increase sales of iPads and iPhones to businesses. Apple has struck deals with other corporate software and equipment providers, including Cisco and IBM, to improve compatibility with Apple products.
Here's what Steve Jobs said about a stylus in 2007
Good point on the Apple Pencil
Apple Pencil
Why wait for Apple to release the Apple Pencil? Get started today! All you need is an Apple and a pen(cil).
This stylus/Apple Pencil could be a thing
iPad Pro has extra accessories: Keyboard, stylus
10 hours in a day?
iPad Pro has "all-day" battery life, which is ... 10 hours.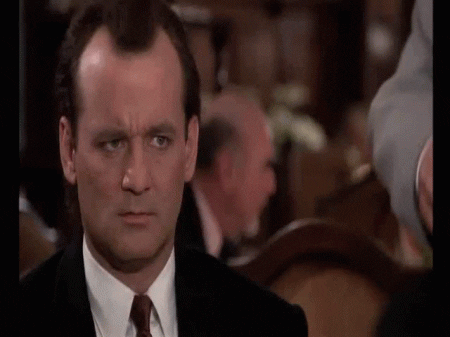 No surprises in watchOS 2
Apple didn't mention any surprise new features for the new operating system for the Apple Watch. WatchOS 2 will be available for download Sept. 16. It comes with new watch faces and the ability to decorate those screens with meeting reminders, weather alerts and other information. The update brings transit directions to the Maps app, and lets users use Siri to reply to emails. A nightstand mode turns the Watch into an alarm clock.
Most importantly, Watch OS 2 gives app makers access to new features. So expect Watch apps to get more powerful in the weeks to come.
Shiny new iPad!
Tim Cook just announced the iPad Pro, the "most capable and powerful iPad we've ever created."
It has a bigger screen than current models, but not as big as some in our newsroom bet it would be. :-(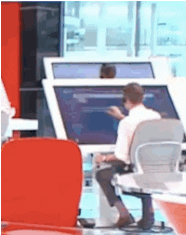 You'll have to wait for the Hermes Apple Watch, though
New Apple Watches available now
The new Apple Watch models are available now and are shipping today in 24 countries, including the U.S. WatchOS 2 is to be available Sept. 16.
We open with Apple Watch updates
New bands and a partnership with Hermes.
AirStrip health app works with the Apple Watch to generate real-time statistics.
New Apple Watch features
Apple Watch is getting some new features, including (but not limited to!):
- Third-party complications (What?)
- Heart rate monitoring (Thump, thump, thump)
- Pregnancy care (Oh my!)
- Facebook Messenger
- Other medical data tracking
- Also, did we mention third-party complications?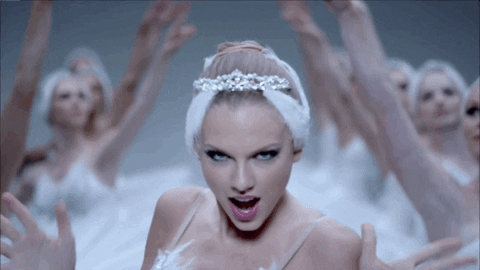 Photographic proof: Barry Bonds AND Joe Montana are here
How to watch live
You can watch live here on Safari or on your Apple TV in the Apple Events app, should you have one. It starts in a few minutes.
Still need a hint? Too bad.
Barry Bonds is here, because Apple?
A big screen clue
Apple's head of Internet software tweeted that about 15 minutes ago. It's unclear what kind of big screen Cue could be referring to.
We view this as a critical event for Apple to help turn the negative investor tide and help lay out its growth vision for the next year.
How high are the stakes today? Pretty high. Heading into today's invitation-only event, Apple is contending with volatile stock markets worldwide, economic turmoil in China -- arguably its most important market -- and doubts about consumer acceptance of the Apple Watch and Apple Music.
Apple refreshes its flagship device once a year in the fall, so this is an easy one. What else is coming?
---