Apple is expected to unveil modest updates to its gadgets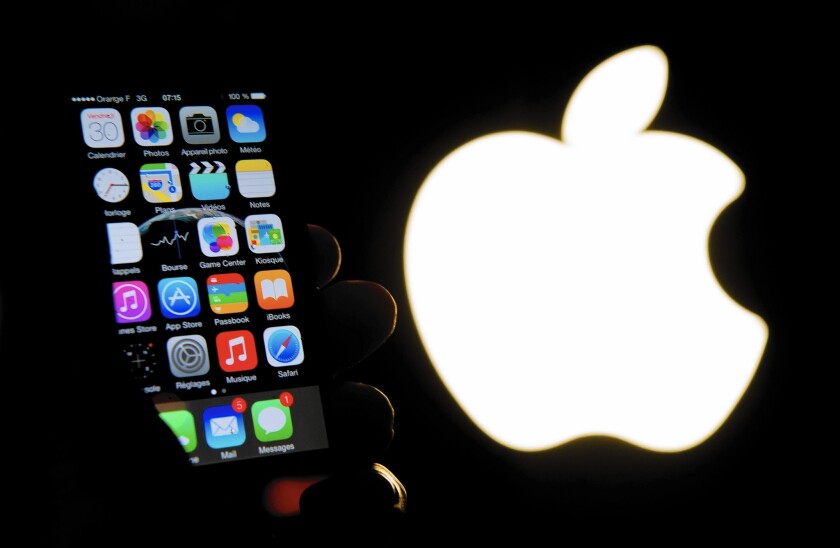 If the venue Apple chooses for its product announcements is any indicator of the magnitude of the products themselves, the gadgets unveiled Monday will be modest, at least by Apple standards.
Rather than turning to San Francisco's Moscone Center as it did for the launch of the original iPhone, or its Bill Graham Civic Auditorium as it did for the launch of the Apple Watch — Apple opted for the low-key Town Hall at the company's Cupertino, Calif., campus, recently the site of a shareholder's meeting.
Developers and analysts expect the event to be subdued as well, with a focus on incremental hardware updates as opposed to "Earth shattering innovation — the kind of stuff that changes the landscape," said Chris Mason, chief executive of Web and app development firm Branding Brand.
Topping the list of expected announcements is what's being called the iPhone 5SE, a model purported to be smaller and less expensive than the iPhone 6 or 6s. An update to the 4-year-old iPhone 5 line, insiders speculate its screen will measure 4 inches diagonally, like its predecessor, but with a sturdier build and improved features.
Apple experts view the phone as another foray into developing markets, where top-of-the-line iPhones are costly, and an attempt to ensure American customers still using the outdated iPhone 5 line "don't switch to Android for lack of new iPhone products," analyst Amit Daryanani of RCB Capital Markets said in a note to investors. For domestic customers, the phone could also appeal to "the price-conscious segment of the marketplace."
The company is also expected to introduce a follow-up to the iPad Air 2, which was last updated in 2014. If industry speculation is right, the refreshed iPad Air would provide a mid-range option for those who don't want a large but costly 12.9-inch iPad Pro, or a small and less expensive 7.9-inch iPad Mini 4. Both were released last fall.
New wristbands for the Apple Watch are supposedly in the cards, and analysts expect Apple's CEO, Tim Cook, to at least make a passing acknowledgment of the company's legal tangle with the FBI over encryption. Don't expect Cook to dwell on it too much, though. Apple is ultimately a product company, said Frank Gillett, an analyst with Forrester Research, and "they wouldn't want the headlines to be about their dispute with the U.S. government around encryption."
The company is also unlikely to make any software announcements, which it traditionally saves for its mid-year World Wide Developers Conference in San Francisco. And those hoping to hear news of the iPhone 7 or new Macs may have to wait until September.
"Frankly, we're looking at minor product updates here using technology we've already seen," Gillett said. "Apple has already put out its advice to investors on what they expect this year's performance to be like, and I don't think they'll change the outlook based on the announcement of these products."
---
Your guide to our new economic reality.
Get our free business newsletter for insights and tips for getting by.
You may occasionally receive promotional content from the Los Angeles Times.