Apple event: Expect new iPads, Macs and Mavericks, but no Apple TV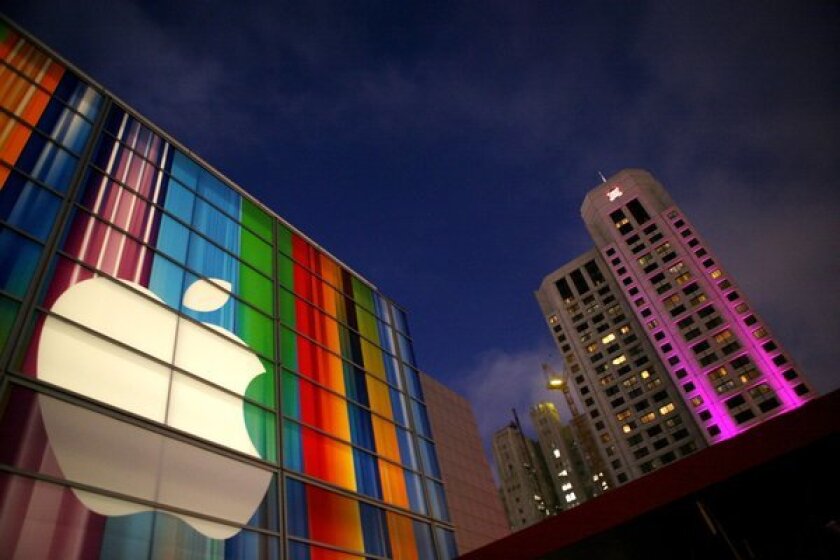 Apple is slated to hold its latest media event in San Francisco on Tuesday, but what exactly will the tech giant announce? Plenty, it turns out.
Reports say the Cupertino, Calif.-based tech giant plans to follow its September iPhone event with a showcase of new products, primarily starring new iPads.
LIVE UPDATES: Apple announcement -- iPad, Mavericks OS X, more
Here's what you can expect from Apple, as well as one product you shouldn't hold your breath for.
Redesigned iPad
Apple is expected to announce the fifth generation of its 9.7-inch-screen iPad. The company will most likely outfit it with its new 64-bit A7 processor. On the outside, it will likely give the tablet its first redesign since introducing the iPad 2 in 2011.
Various reports, leaked images and alleged videos of the gadget indicate that the new iPad will look a lot like the iPad mini that was introduced last year.
Second-generation iPad mini
Besides a new large-size iPad, Apple is also expected to announce the second generation of the iPad mini. It'll likely be faster than before and feature the 64-bit A7 processor.
There's also a chance it will feature Apple's famed high-resolution Retina display. However, a recent report said the tech company has been slow to start production on the iPad mini with Retina display, so whether Apple will indeed includes the feature on its new small-size tablet is one of the big mysteries of the event.
GUIDE: Where to sell old iPads before new ones are announced
Mavericks OS X
This summer, Apple unveiled Mavericks OS X, the latest version of its computer operating system, but the tech giant didn't give release or price details for the new software. It will likely do so Tuesday.
Reports say Apple could release Mavericks OS X as early as Tuesday or as late as Friday. It will likely cost around $19 to download, which is the same price as last year's Mountain Lion OS X.
MacBook Pro

Besides new tablets, Apple will also likely refresh its line of MacBook Pro Retina laptops. The company is expected to introduce new versions that will use Intel's new Haswell chips, which are designed for efficiency. That means this year's version of the MacBook Pro Retina should have better battery life than before.
Mac Pro

Another product Apple has already unveiled but not yet released is the redesigned Mac Pro. The company introduced the sleek heavy-duty computer this summer, and it will likely announce its release date as well as price on Tuesday. According to 9to5Mac, you can count on it being expensive.
GarageBand
Over the weekend, Apple changed the look of its iWork and iLife apps on one of its Web pages to be more in sync with the theme it introduced for iOS 7, according to MacRumors. It quickly reverted the Web page to show older versions of the apps, but the website scuffle seems to indicate that Apple will likely update the apps on Tuesday.
The highlight of the bunch is GarageBand, Apple's audio editing app. It seems that when Apple updated its Web page with new app icons, it also included a new description for GarageBand that said the app will drop its current $4.99 price and become free. However, users will apparently have to pay small fees for additional instruments and sounds within the app after they download it.
Apple TV
For a while, many believed Apple would release a new version of its $99 Apple TV digital receiver at Tuesday's event, but the most recent reports say that is unlikely.
At most, Apple will preview new Apple TV hardware at the event but not release it until much later on, according to 9to5Mac, which has a solid track record on Apple event predictions.
ALSO:One man's quest to prove Legos can be art [Photos]
Review: HP Chromebook 11 vs. Acer C720 Chromebook [Video]
Apple begins ads for gold iPhone 5s, a.k.a. the 'Kardashian phone'
C720 Chromebook [Video]
Apple begins ads for gold iPhone 5s, a.k.a. the 'Kardashian phone'
---
Your guide to our new economic reality.
Get our free business newsletter for insights and tips for getting by.
You may occasionally receive promotional content from the Los Angeles Times.