Apple gets patent for curved screens; bent iPhone, iWatch coming?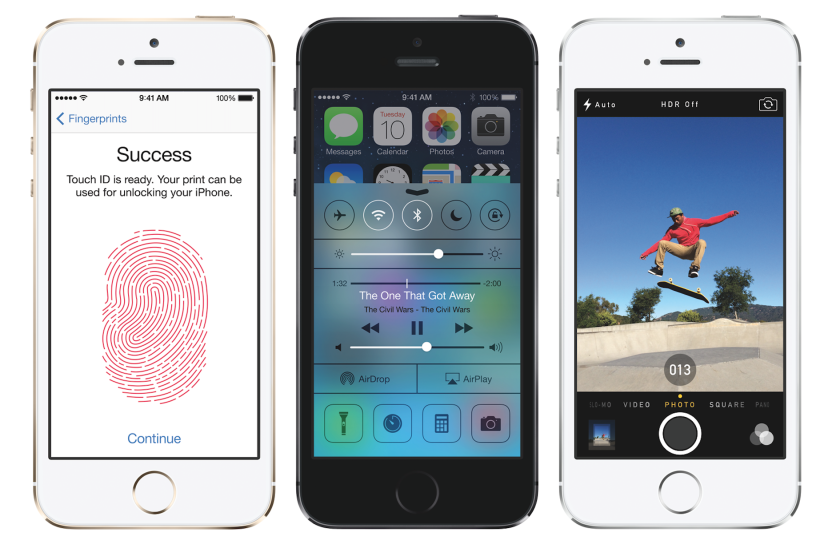 A patent granted to Apple on Tuesday might be the latest sign that the tech giant is making a curved-screen iPhone, following in the footsteps of South Korean rivals Samsung and LG.
The U.S. Patent and Trademark Office awarded Apple the patent, which details a method for manufacturing curved touchscreens.
Apple and other tech giants have countless patents that they never actually turn into products, but the latest one comes shortly after the release of the Samsung Galaxy Round and the LG G Flex, the first two consumer smartphones to feature curved displays.
PHOTOS: Top 10 most-talked-about people, topics on Facebook in 2013
Recently, there was also a Bloomberg report that said Apple was developing smartphones with "glass that curves downward at the edges."
There isn't a clear-cut benefit to curved touchscreens at this point, but LG boasts that the curve, which runs from the top of the phone to the bottom, on the LG G Flex's screen helps envelope users into the action when they watch video. LG also says that the device's shape makes it more ergonomic.
But of course, Apple may not be thinking about iPhones when it comes to this patent.
Throughout 2013, Apple has been rumored to be working on a smartwatch device that would rival Samsung's Galaxy Gear and the Pebble smartwatch.
The so-called "iWatch" is expected to arrive some time in 2014, and the patent could be a sign that it will feature a curved screen, which would fit the shape of users' wrists.
ALSO:
Would you 'Like' a Facebook 'Sympathize' button? [Poll]
Apple offering free computer coding classes as part of initiative
Apple to give away songs, e-books, apps during '12 Days of Gifts'
---