Samsung-Apple phone patent dispute heads to Supreme Court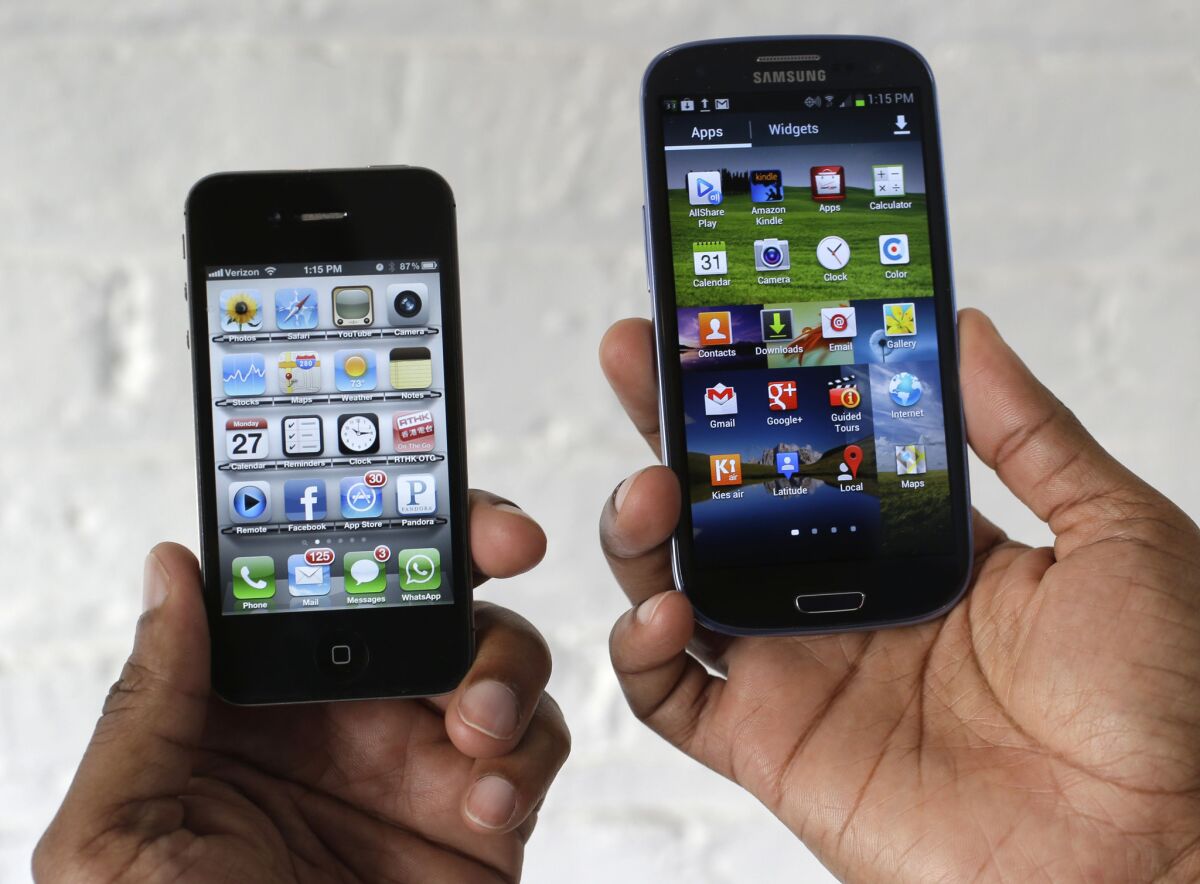 The Supreme Court has agreed to referee a pricey patent dispute between Samsung and Apple.
The justices said Monday they will review a $399-million judgment against South Korea-based Samsung Electronics Co. for illegally copying patented aspects of the look of Apple Inc.'s iPhone.
See more of our top stories on Facebook >>
Apple, based in Cupertino, Calif., and Samsung are the top two manufacturers of smartphones. The two companies have been embroiled in patent fights for years.
The justices will decide whether a court can order Samsung to pay Apple every penny it made from the phones at issue, even though the disputed features are a tiny part of the product.
The federal appeals court in Washington that hears patent cases ruled for Apple.
None of the earlier-generation Galaxy and other Samsung phones involved in the lawsuit remain on the market, Samsung said.
The case involved common smartphone features for which Apple holds patents: the flat screen, the rectangular shape with rounded corners, a rim and a screen of icons.
SIGN UP for the free California Inc. business newsletter >>
The case, Samsung v. Apple, 15-777, is to be argued in the court's new term that begins in October.
MORE FROM TECHNOLOGY
There's a secret basketball game going on via Facebook Messenger
Santa Monica firm says it has found a way to salt away electricity, literally
Obama administration's OK means Airbnb can open its Cuba bookings to all travelers