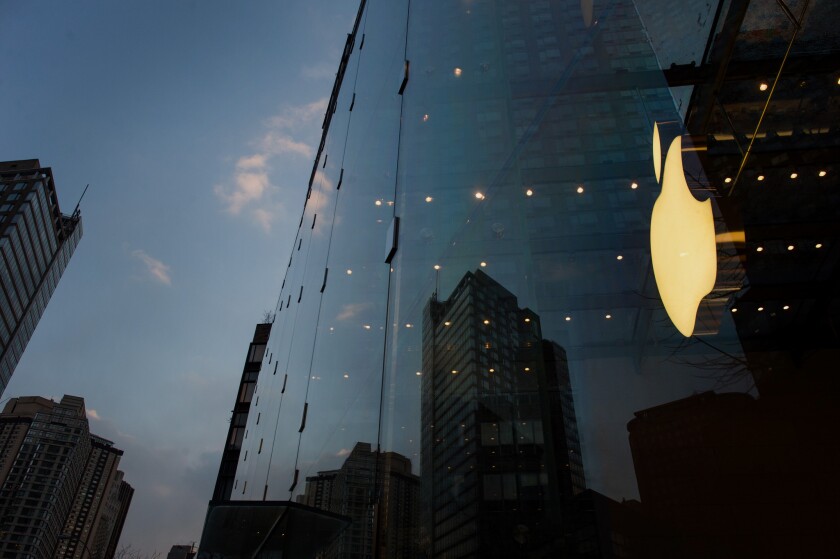 Apple's annual Worldwide Developers Conference starts Monday in San Francisco, and as always Apple will kick it off with a keynote that is expected to be packed with announcements.
The company has typically used the keynote address to unveil the latest versions of its computer and mobile operating systems, and from time to time reveal one or two new pieces of hardware.
Here's what Apple may have up its sleeve:
Mac OS X 10.10
Apple's Mac and MacBook software could be the star of the show, as reports have said that the company is expected to give OS X its most significant visual redesign in quite some time. Apple unveiled a completely changed look of its mobile software at last year's event, and now it may be Mac's turn.
Apple will also probably announce the name of the new software. Last year it said future versions of Mac OS X would be named after California destinations, so don't be surprised if Apple names the new software Yosemite, Redwood, Mammoth or Big Sur.
iOS 8
After completely overhauling iOS last year, Apple is expected to reveal a more modest software update at this year's event, focused on improving all the radical changes introduced in 2013. Among the features expected to receive the most notable improvements is the company's Maps app, which had a disastrous launch back in 2012. Apple Maps may finally have public transit information.
Healthbook
The biggest addition to iOS 8, according to many reports, is expected to be Healthbook, a new app that will give users a centralized location on their devices to keep track of information recorded by their health apps. Healthbook could play a key role if and when Apple decides to roll out a smartwatch.
The Beats purchase
Apple is set to live stream its keynote for the world to watch, which means this will be the first time the company's top brass will address their loyal fans since buying Beats Electronics and Beats Music for $3 billion earlier this week. Chief Executive Tim Cook and other executives will have no choice but to talk about the purchase and hopefully reveal how Beats factors into Apple's future.
Smart home
Earlier this month the Financial Times reported that Apple would use WWDC to unveil new software that will allow the iPhone to serve as a central hub for controlling smart appliances around users' homes. But that might not be the case.
Instead, Apple may introduce a new certification program that will make it easy for customers to see whether a smart product can connect with an Apple device using a Wi-Fi connection, according to a report this week by Gigaom.
No new iPhone, iPad
If you're holding out hope for Apple to announce a new iPhone, iPad, Apple TV or the rumored iWatch, do not hold your breath. Apple has never introduced a new iPad at WWDC, and it's been a very long time since it used the event to unveil a new iPhone.
There was some talk of a new Apple TV device at WWDC, but that has died down over the last few weeks. However, don't be surprised if Apple introduces a new version of its streaming device later this year.
As for a smartwatch, Apple is reportedly working on such a device, but there have been no reports that the company is ready to unveil it.
A new Mac?
It's unclear if Apple will introduce a new Mac or MacBook at this year's WWDC. The company has done so at the last two conferences, but there's been no reports of Apple prepping any new computers for this year.
Apple could use the event to finally introduce a MacBook Air with Retina screen, but the company introduced slightly updated MacBook Airs back in late April. Unveiling a brand new versions of the laptop at WWDC would be a stretch.
That being said, Apple may use the event to announce a slight upgrade or two for its other models.
---