Bose accuses Beats Electronics of infringing its headphone patents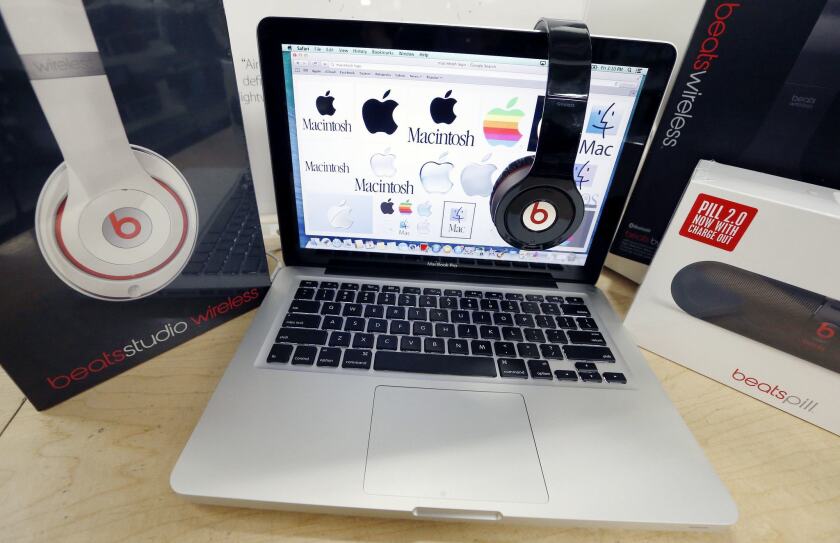 Audio systems maker Bose Corp. filed a complaint to stop the sale of several headphones made by Beats Electronics, accusing the Culver City firm of infringing several patents for noise-reduction methods.
The complaint, filed Friday with the International Trade Commission, alleges that the Beats Studio and Beats Studio Wireless headphones used patented technology owned by Bose.
The patents relate to a method that uses a microphone within a headphone to detect unwanted ambient noise. The headphone then produces a sound wave that cancels out that noise.
The Beats headphones are made by Fugang Electronic Co. in China and imported by the Irish firm PCH International, both of which also were named in the Bose complaint.
Bose said its patented technology is used in its QuietComfort 20 and QuietComfort 20i headphones. The Framingham, Mass., company wants the commission to investigate the matter and ban imports and sales of the infringing Beats headphones.
Bose also seeks unspecified damages.
In May, Beats agreed to be purchased by Apple Inc. for $3 billion. Officials for Beats, Apple and Bose could not be reached for comment.
Wanna chat? Send me a tweet at: @sal19
---