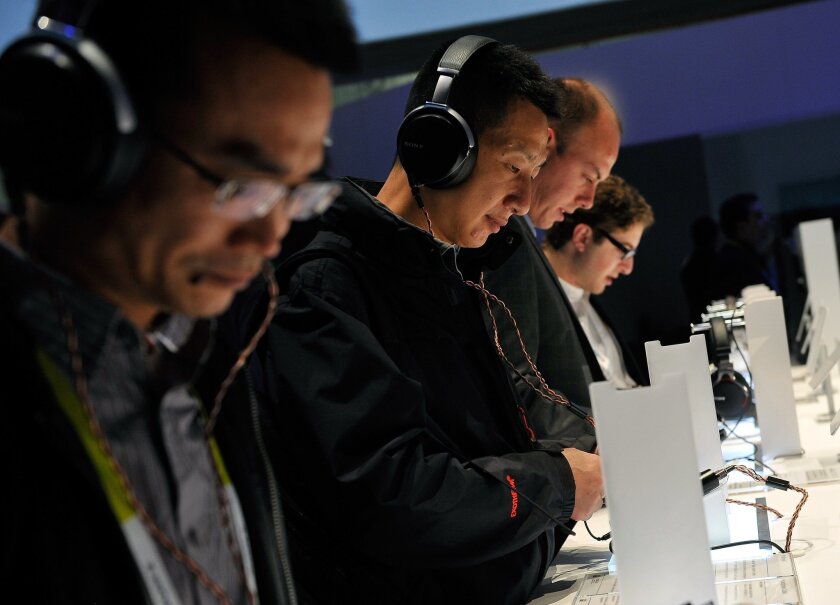 Legally listening to music through the Internet, but not paying to do so, typically requires enduring the occasional advertisement between songs.
But pay up for a YouTube Music Key, Amazon Prime or Spotify Premium subscription and the ads go away.
Much of the music streaming industry wants to see more of the rapidly growing number of ad-accepting freeloaders convert into subscribers because the paydays from subscriptions are much higher. So if ad-supported free streaming is slowly cut from the Web, is it possible that the link between music and advertising is about to unwind?

"Anything but true," said Michael Kassan, chief executive of advertising, technology and entertainment consulting firm MediaLink. How music distributors and artists make money might be in flux, but advertising will still be part of the mix, he said.

This week at the International Consumer Electronics Show in Las Vegas, Kassan said music services have actually moved to the forefront of discussions among companies that advertise.

"The conversations we've had this week at CES with Fortune 10 advertisers, the largest advertisers in the world, music was at the top of their list," Kassan said. "And music that was here, whether it was iHeartRadio or Spotify or Universal Music, the advertising conversation is stronger and potent than it's ever been."

Whether the latest round of discussions transforms the ad-free listening subscribers enjoy today into something similar to Hulu, the video streaming service where subscribers still see ads, could be determined in the coming months. Analysts say the current models of "ad-subsidized free" and "no-ads paid" are unsustainable.
People such as Universal Music Group CEO Lucian Grainge were at CES because advertisers remain committed to music, Kassan said. On Monday at CES, Universal Music announced a partnership with advertising and public relations agency Havas Group that will see the two groups share and analyze data to come up with better marketing campaigns for artists and advertisers.


Streaming music revenue from subscriptions and advertising rose 14% last year to account for about half of all digital music revenue in 2014, according to a report released this week by market research firm Strategy Analytics. Downloads make up the rest of the nearly $11 billion digital pie.
But the report said 91% of Spotify's revenue comes from subscriptions and that average monthly revenue per free user significantly declined from 2012 to 2013 while the same metric for subscribers was only slightly down.

"The industry must increase music streaming services ad revenue while simultaneously transitioning users to paid services," Strategy Analytics analyst Leika Kawasaki said in a statement about the data.
Chat with me on Twitter @peard33
---