It's like QVC — but through a live-stream. How U.S. boutiques are reaching customers in China
Livestreaming from a showroom in Los Angeles' fashion district, Simi Wu enticed an audience half a world away in China with an offer: The bubbly host said she'd give a discount to anyone who could correctly name the brand of the vintage belt she was wearing.
Within seconds, one of her 1,600 viewers posted the answer. The green suede strap with the gold horsebit buckle was 1970s Gucci. Wu rewarded the shopper by knocking 5% off the belt's $198 price tag and set it aside to be shipped overseas. Viewers, undeterred by the time difference (it was about 8:30 a.m. in China), responded with a deluge of heart and gift emojis over Wu's livestream.
"They're crazy. They never sleep," said Wu, 25, a Chinese native who studied fashion design at Brooklyn's Pratt Institute and now hosts livestreamed trunk shows as often as five times a week for ShopShops, a Beijing- and New York-based start-up.
Think of it as QVC for the social media generation. Rather than watch idly, ShopShops' viewers can type in requests asking their hosts to try on jewelry or swivel the camera toward another section of a store. Appreciative fans have even sent Wu gifts such as boxes of chocolate.
While unusual by Western standards, the interactive shopping service feels natural to Chinese consumers, who are used to creative solutions to sate their shopping needs in a country obsessed with livestreaming.
China's middle class has for years looked abroad to spend its growing piles of cash because consumer goods at home are often unsafe, overpriced or unappealing.
Their spending represents a small but growing counterpoint to the billions of dollars in heavy machinery, telecommunications equipment and electronics the U.S. imports from China that fuel the persistent trade imbalances that rile the Trump administration.
The mass clamor for foreign goods in China started in earnest a decade ago when well-to-do Chinese consumers paid smugglers to bring in iPhones from Hong Kong and the United States before the phones were officially available in China.
Demand then expanded into all manner of products, including infant formula and luxury handbags. By 2015, the so-called gray market was estimated to be valued at nearly $7 billion, buoyed by waves of Chinese tourists and personal shoppers called daigou tasked with bringing back merchandise to be resold.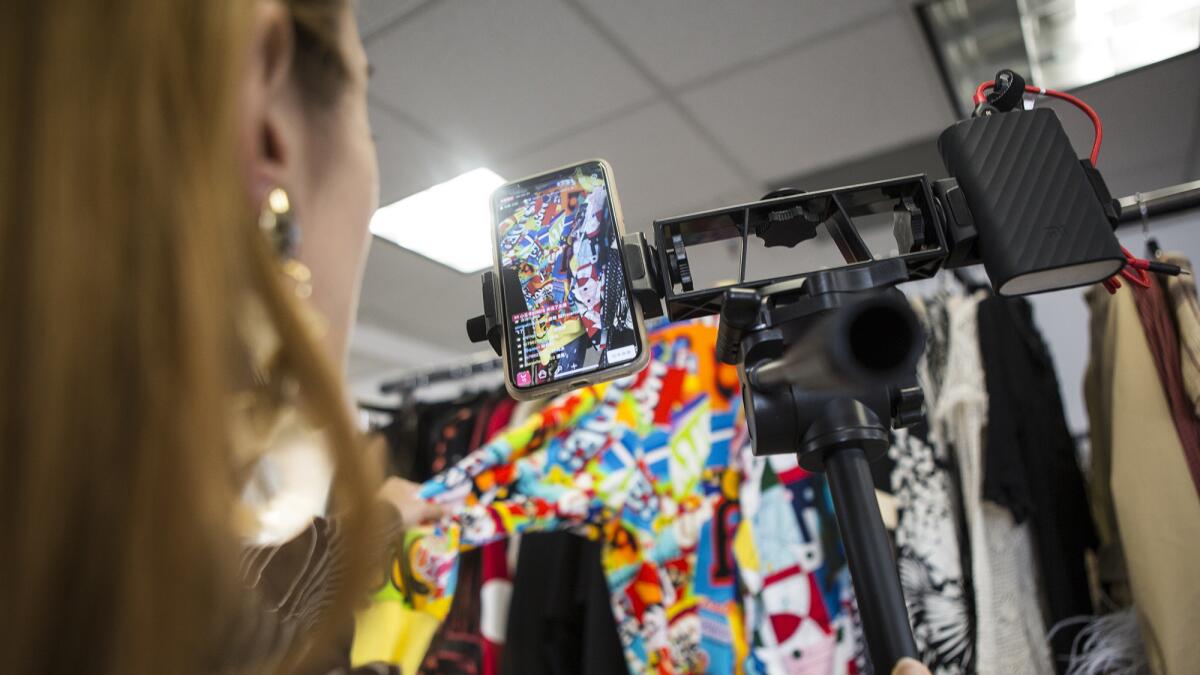 ShopShops and its rivals represent the latest iteration of the foreign shopping phenomenon by seizing on China's fervor for e-commerce, which has allowed the country to effectively leapfrog the bricks-and-mortar age. Chinese consumers spent $750 billion online in 2016, more than consumers in the United States and United Kingdom combined, according to Boston Consulting Group.
The new services vouch for the authenticity of the products they sell to an audience conditioned to be wary of counterfeits. And they provide access to vintage wear and fresher American brands such as Theory and Everlane — which is important to younger Chinese people looking to distance themselves from the garish European styles that capitalized on China's new money.
"There's a movement in China now called xiaofei shengji, which means consumer upgrade," said Liyia Wu (no relation to Simi Wu), founder and chief executive of ShopShops "Before, people only cared about price. Now they care about design, uniqueness and authenticity."
The 38-year-old native of Beijing has witnessed the whiplash of change in China's consumer market, which has gone from scarcity to abundance in about a decade as China's economy has tripled in size. She was once the only student in her elementary school who owned a Barbie doll, which her father bought on an overseas trip.
"The entire school came to my house and took turns playing with it," she said. "The changes that have taken place in China's consumer behavior the last 10 years would have taken countries like the U.S. 20 or more years."
Even as poverty continues to afflict hundreds of millions of mostly rural dwellers in China, the sheer size of the country's population has made its consumers a global force.
China remains the world's biggest market for luxury goods. It's the No. 1 market for automakers such as General Motors and Volkswagen. And it's poised to become the world's biggest box office, giving Hollywood a massive boost.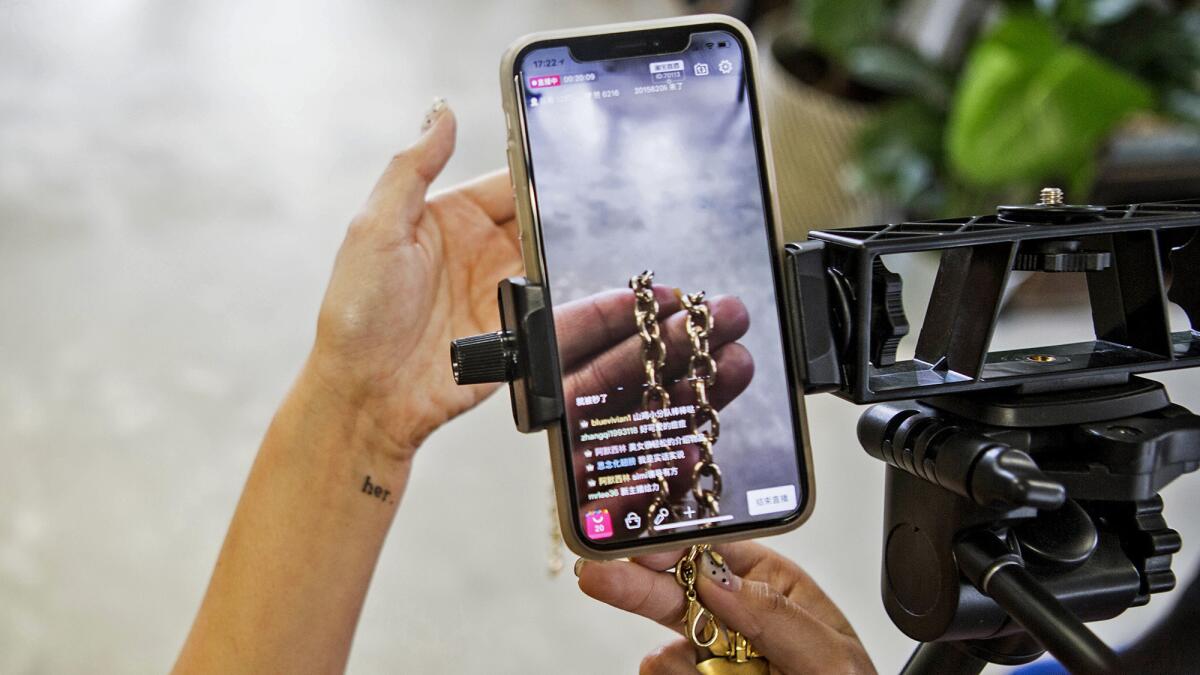 That's welcome news for economists who have long urged Beijing to rebalance its economy toward U.S.-style consumption to power economic growth. China has historically been too reliant on exports, critics say, which has led to trade friction; it also led to over-investment, which has resulted in excess infrastructure such as the vast empty development projects better known as ghost cities.
The Chinese government has taken steps to encourage more spending in response to the Trump administration's recent calls to slash China's record $275-billion trade surplus with the U.S. last year by three-quarters.
Starting July 1, import tariffs will be dramatically reduced on nearly 1,500 consumer goods, including cosmetics, apparel and footwear. The move was a rare win for Chinese consumers, who have long lived under economic policies designed to encourage more savings to buttress state-owned banks and enterprises.
"It comes down to trying to find ways to let the Chinese people enjoy the benefits of their toils the last few decades," said Scott Kennedy, an expert on China's political economy at the Center for Strategic and International Studies in Washington.
The reduction in import tariffs also comes at a time when Chinese authorities have tried to regulate the gray market, which mostly skirts taxes and duties. A nationwide crackdown on corruption and bribery by China's authoritarian-leaning government also resulted in a steep decline in sales of luxury goods.
ShopShops and Chinese tech giants such as Alibaba are trying to take foreign purchases out from the shadows by including tariffs in their transactions and expanding infrastructure to support more imports. (In addition to an app, ShopShops maintains online stores on Alibaba's Taobao, China's premier online shopping site, and on WeChat.)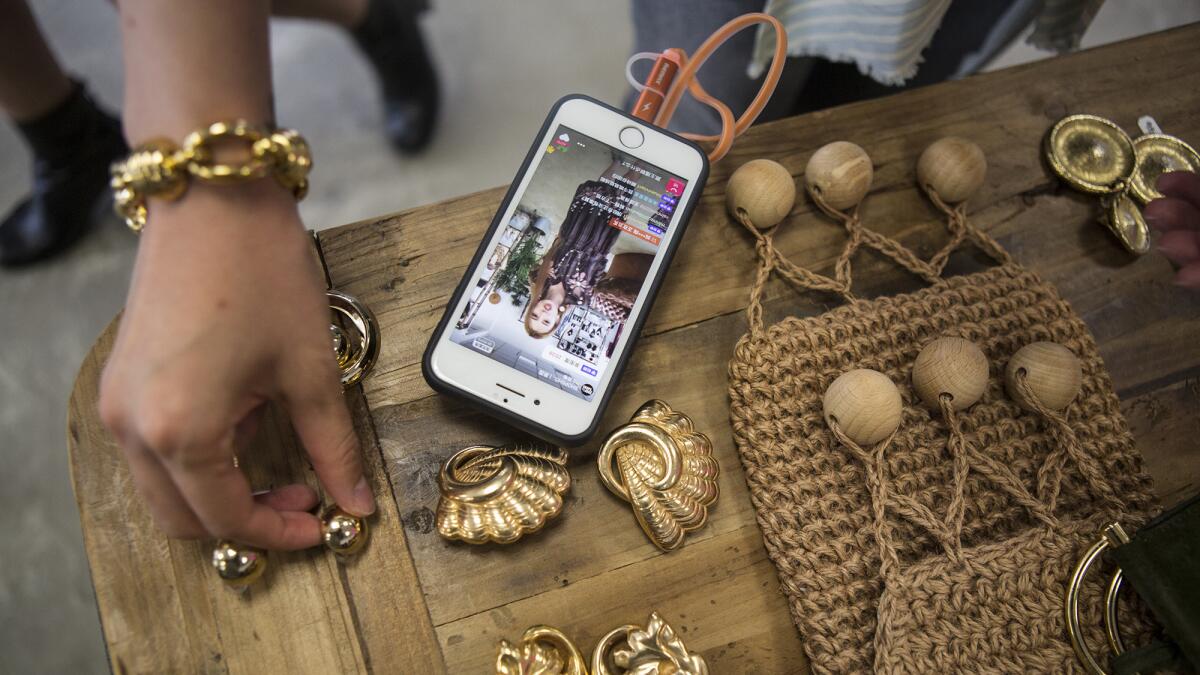 Alibaba has leaned on livestreaming to drum up sales. The company is also building warehouse and shipping centers around the world.
Demand will be driven by the same factors — namely greater trust in the provenance and safety of foreign goods. But shopping overseas has other advantages too, such as greater variety and cheaper prices. Foreign goods in China-based stores tend to be more expensive than in most other major countries, even when factoring out the import duties. As a result, shopping in China can make locals feel like second-class consumers.
"They want to be treated like consumers in other markets," said Jeff Unze, an executive at Silicon Valley start-up BorderX Lab, which built an app that partners with 60 merchants to market and export cosmetics, apparel and other goods to China. "The idea is to give the emerging middle class in China another conduit to pay the same price for goods, whether they live in Shanghai or San Francisco."
Unze said the company's app, known simply as Beyond in English and Bieyang in Chinese, gives U.S. merchants access to Chinese consumers without the exceedingly difficult task of trying to set up physical outlets in China.
Stores that partner with ShopShops tend to make about $6,000 in sales for each livestream. The company hosts about 80 a month, primarily from boutiques in New York, Miami and Los Angeles, including Elodie K. in L.A.'s Beverly Grove neighborhood and Recess LA in the city's Fairfax district. ShopShops, which has raised $6.1 million in seed funding, takes a commission of 15% to 25% on each sale.
Richard Wainwright — owner of the by-appointment-only vintage showroom New/Found, where Simi Wu held her recent livestream — said he was skeptical of partnering with ShopShops at first.
"I couldn't tell if it was legit," said Wainwright, who also runs a popular vintage trade show called A Current Affair.
But Wainwright's husband, who is Chinese, convinced him that it would quickly pay off. Sure enough, Wainwright has sold thousands of dollars' worth of merchandise during each of his half-dozen livestreams. He once was able to sell a 1980s fire engine red fur coat for $1,200 that a ShopShops viewer noticed on a mannequin in the background.
"It's like a way chicer version of QVC," he said.
david.pierson@latimes.com | Twitter: @dhpierson