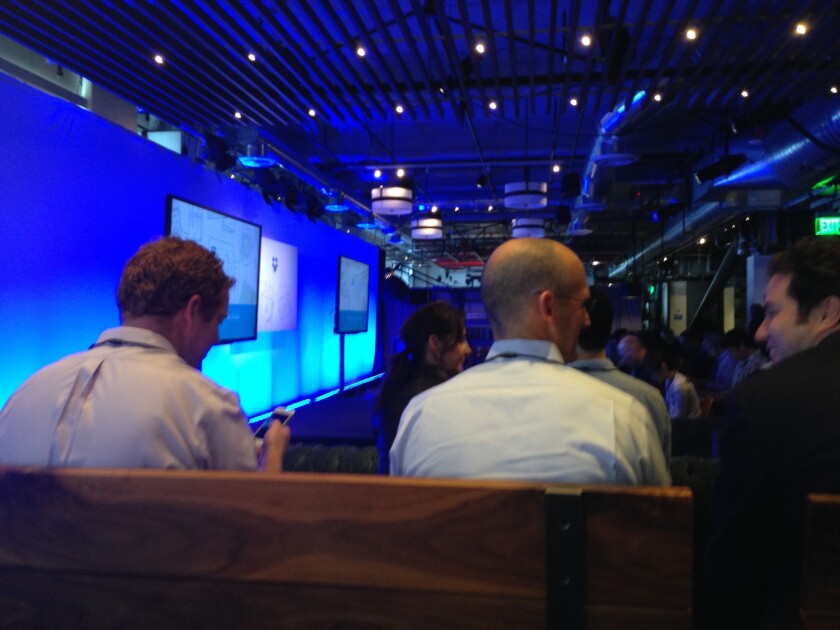 SAN FRANCISCO -- Dropbox is already a hit with consumers. Now it's looking to corner the business market.
The online storage service already has 200 million users who save more than 1 billion files in Dropbox every day, Chief Executive Drew Houston said.
Now Dropbox is looking to get businesses on board with Dropbox for Business. The company unveiled the initiative at its San Francisco headquarters Wednesday.
It's an ambitious gambit that puts Dropbox in direct competition with Google, Box and other tech heavyweights.
The new product is designed to make it easier to manage business and personal information – and keep the two separate – be it documents or photos, Houston said. That gives businesses control over their information and lets workers have control over their information.
Dropbox is already used in about 4 million businesses, including more than 97% of the Fortune 500, mostly by people using their personal accounts at work, Houston said. Now it's going after the information technology departments.
Nader Karimi, chief information officer at fashion brand BCBG Max Azria Group, said he discovered hundreds of employees were already using Dropbox. So the company decided to "let users use what they really want to use."
Dropbox for Business will give users two folders, one for personal data, the other for business information. It also will give companies new security features such as the ability to remotely wipe clean certain folders, say from an employee who has left the company.
The San Francisco company plans to launch the new service early next year.
ALSO:
Dropbox inventor determined to build next Apple, Google
Airbnb looks to rally support as regulators scrutinize business
In San Francisco, Twitter's IPO stokes debate over wealth it created
---