Facebook expected to celebrate 10th anniversary with record quarter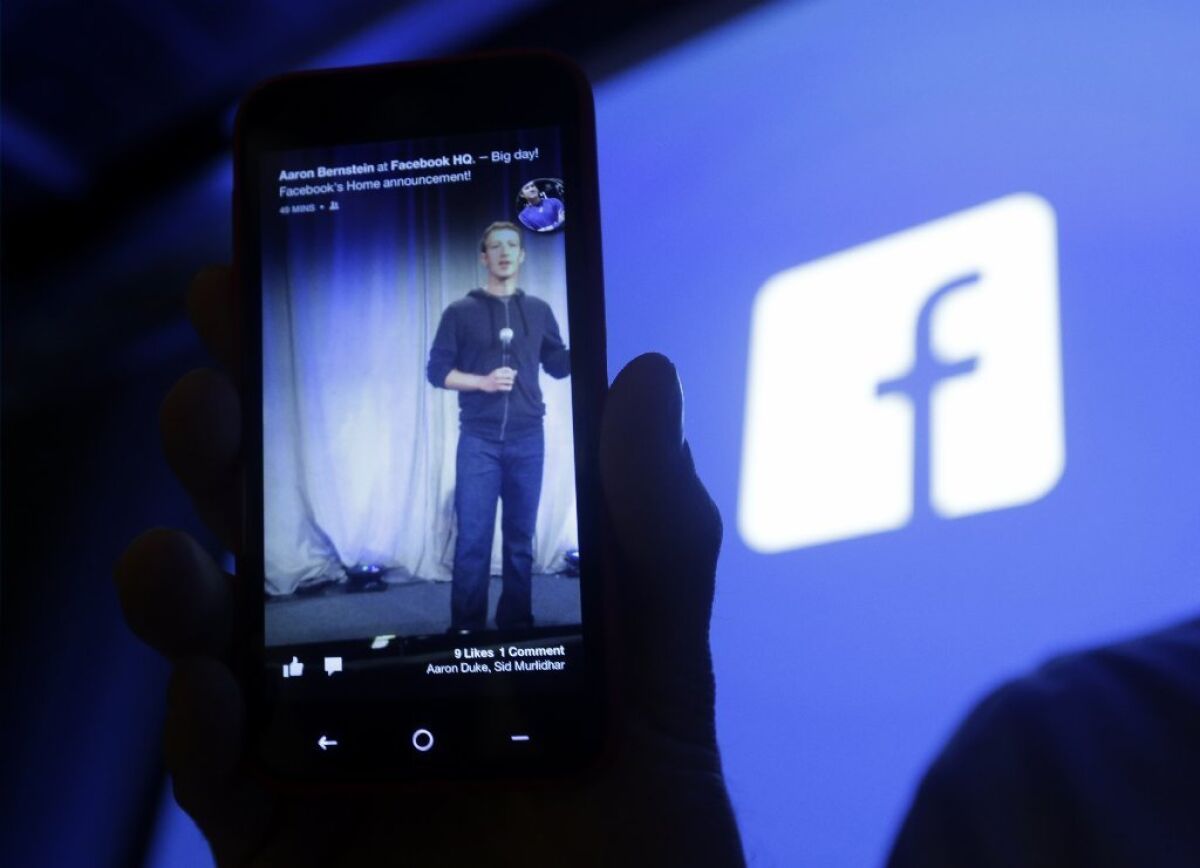 SAN FRANCISCO -- Chances are Facebook is going to blow out the candles on its 10th anniversary with another blowout quarter.
Fueled by revenue from the ads that Facebook users see on mobile devices and video ads that automatically play in their News Feeds, the giant social network is expected to report that fourth-quarter revenue rose nearly 50% to $2.4 billion. Analysts expect adjusted earnings of 27 cents a share, up from 17 cents a year ago.
JPMorgan Chase analyst Doug Anmuth said he's expecting a strong fourth quarter from the company with advertising demand continuing to build, and that a major driver is mobile.
Anmuth said he expects mobile to account for 63% of Facebook's total ad revenue in 2014. In the third quarter, mobile accounted for 49% of the company's ad revenue. Last week, Facebook starting testing an ad network for mobile phones that would place ads off of Facebook.
He said he also has high hopes for ads on Facebook's photo-sharing service Instagram, which he says could be "an incremental positive driver of ad revenue."
He's also bullish on auto-play video ads on Facebook. After a lengthy delay, Facebook began testing the video ads in December. The ads play automatically on mute in News Feeds. With video ads it can sell at a premium, Facebook hopes to take a bite out of television ad budgets.
"Over the last several months, we believe users have become more comfortable with video in the feed, including click-to-play ads -- which we believe are doing well, especially with entertainment advertisers -- and auto-play video posts uploaded by users," Anmuth said.
Cowen analyst John Blackledge predicted that video ads could generate $1 billion in ad revenue in 2014 for Facebook.
This week, Facebook CEO Mark Zuckerberg reflected on the company's improbable rise from dorm-room project to giant social network. Facebook turns 10 next week.
"At each step of the way, we thought that helping people connect and building this service for people was like a right. It was something people should have," he said at a Facebook event in San Jose. "We thought it was really good. And then you read the press or the blogs about us and it was always like, 'this is like a fad' or 'it couldn't get to the next level' or 'even if it did, it wouldn't be profitable and it wouldn't be business.'"
Facebook may have silenced many of its critics who once considered it a fad and doubted it could build a powerful advertising business, but it is having growing pains -- as in it's growing more slowly than it used to. That will continue to be an area of concern for investors.
Investors are keeping a close watch on whether teens are fleeing for Snapchat and other popular messaging apps. Last quarter, Facebook's chief financial officer, David Ebersman, warned that "younger teens" are using Facebook less, causing the stock to plunge even after the third quarter blew away analyst expectations. Facebook's rebuffed $3-billion bid for Snapchat only underscored growing concerns over its youth appeal.
One issue matters more than any other when it comes to Facebook's future: Are users suffering from Facebook fatigue? To judge that, investors will flip through the results to find the percentage of active users who log into the service on the website or mobile devices every day. Last quarter, 61% of active users logged in every day, up from 57% in 2012. Investors would like to see that number go up, or at the very least hold its own.
The reason: Facebook's potential to grow advertising sales in the face of increasing competition for the dollars that advertisers spend and the time people spend online. The more time people spend on Facebook, the more exposure they have to ads and the more money Facebook can make.
Anmuth is bullish. He said Facebook's share of total minutes on desktops and smartphones rose nearly 18% in December, up from nearly 15% a year ago. And Facebook now accounts for 22% of mobile ad time in the U.S.
ALSO:
Facebook aims for piece of big TV ad budgets
Tech industry in San Francisco addresses backlash
Sony Pictures buys movie rights to Sheryl Sandberg's 'Lean In'
---