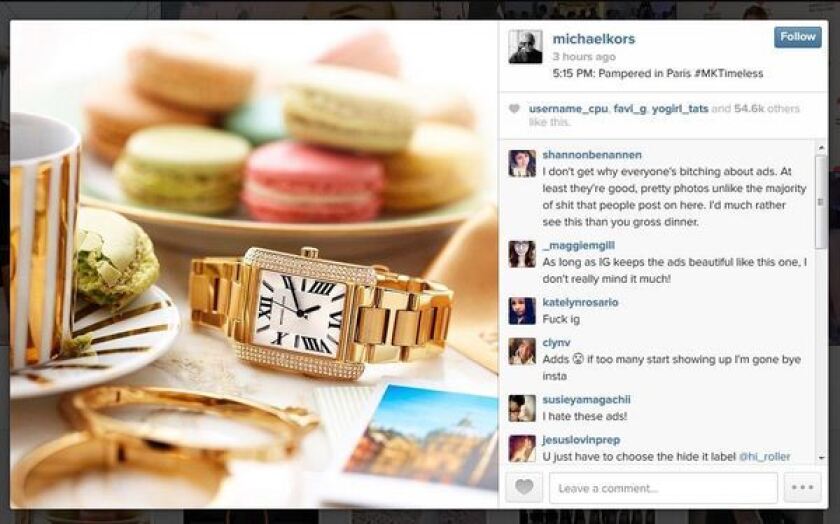 The next time you open your Instagram app, there's a good chance you'll see the social network's first ad.
An ad for a watch from fashion brand Michael Kors is slated to display on U.S. Instagram users' feeds on Friday, regardless of whether they follow the account.
The ad will appear among photos from accounts that users do follow, but it will feature a "sponsored" label to indicate it is a paid-for image.
CHECK THIS OUT: Dell offers to replace laptops that smell like cat urine
The Facebook-owned social network informed users about a month ago that ads would soon start displaying in their feeds.
Advertisements are an inevitable part of free-to-use social networks, but Instagram users can at least hide ads when they see them. The company also said users can provide feedback on why they didn't like the ad they hid.
More ads from Adidas, Ben & Jerry's, Burberry, General Electric, Levi's, Lexus, Macy's, PayPal and Starwood also will soon start appearing on Instagram.
ALSO:
Apple's iPad Air goes on sale, plenty available
That didn't take long: Google Nexus 5 sells out within minutes
Adobe: Hackers stole account info of 38 million users, not 3 million
---