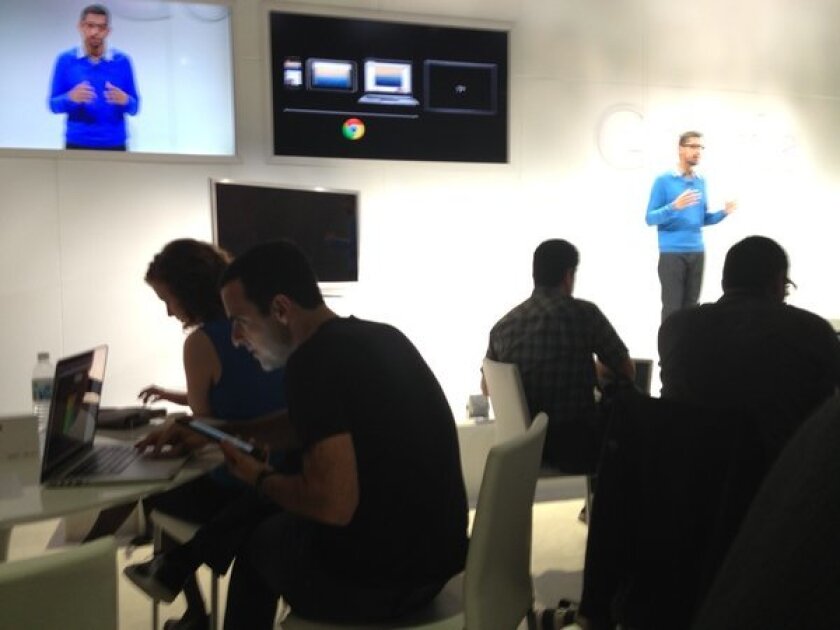 SAN FRANCISCO -- In another bombshell, top Android executive Hugo Barra is leaving Google to join Chinese phone maker Xiaomi.
That's according to a report in technology blog All Things D.
His departure comes on the heels of the revelation that Google co-founder Sergey Brin is separating from wife and 23andMe co-founder Anne Wojcicki and is dating a Google employee.
Android, indisputably one of the most important endeavors at Google, has been undergoing some upheaval. In March, Andy Rubin, who guided the mobile software to be the world's most popular over Apple, stepped down to "start a new chapter at Google."
Barra, vice president of product management for Android, is a high-profile figure to the media and software developers, making frequent appearances at news conferences and at Google's annual conference for developers. He most recently showed off the Nexus 7 tablet at its launch in San Francisco.
PHOTOS: Biggest tech flops of 2013 -- so far
Sources told All Things D that Barra is leaving for Xiaomi, which makes Android phones for the Chinese market.
And, in the second wave of a barrage of bad publicity for Google, these same sources said that Barra's resignation is unrelated to his romantic involvement with the Google employee who is now dating Brin.
In an emailed statement, Google said: "We wish Hugo Barra the best. We'll miss him at Google and we're excited that he is staying within the Android ecosystem."
ALSO:
Google Glass sees all and that's a worry
Google surprise shake-up: Android chief replaced by Sundar Pichai
Google co-founder Sergey Brin reportedly splits from wife Anne Wojcicki
---