Google vows to support Voice within new Hangouts app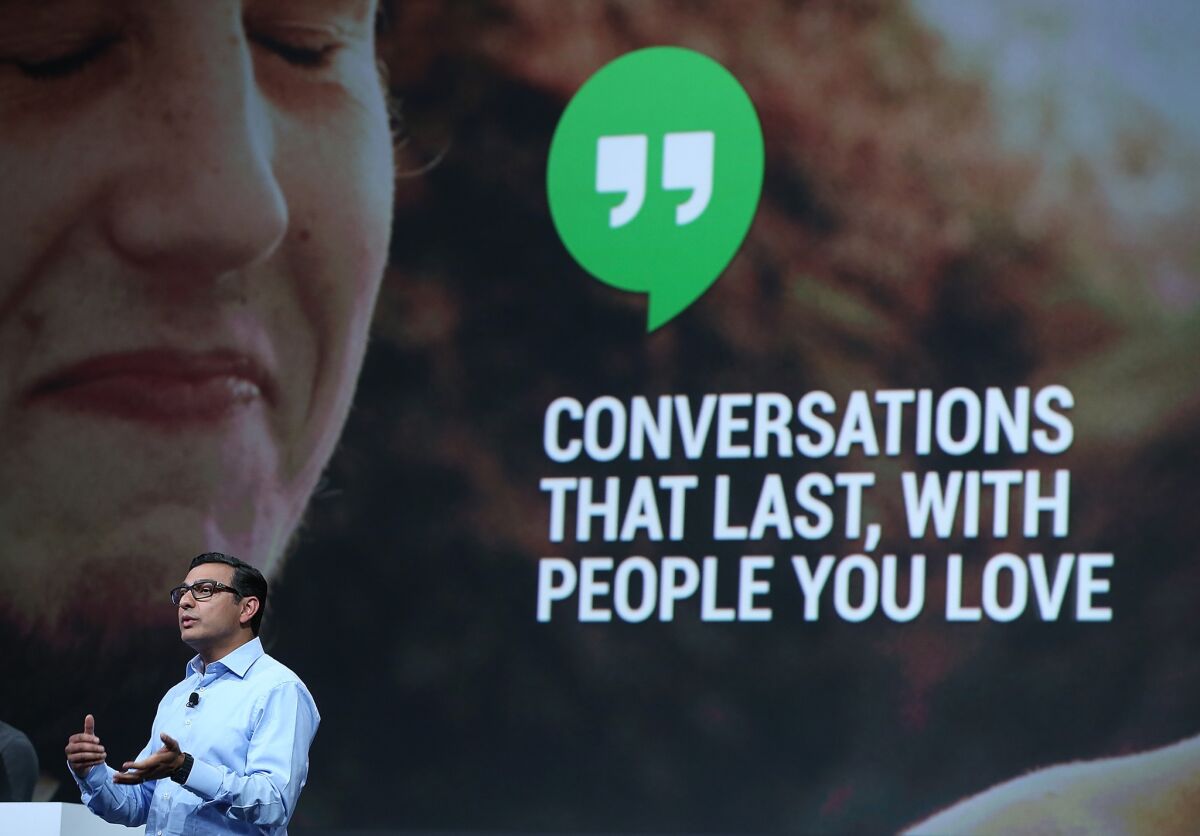 Google last week introduced Hangouts, a new app meant to integrate all of the company's messaging services into one, but a key service was glaringly left out: Google Voice.
Voice is a communication service Google introduced in 2009 that gives users a phone number that can be used to forward calls to multiple telephones, such as their home, work and cellphones, allowing them to pick up wherever they are.
Voice also allows users to send unlimited free text messages as well as make and receive calls from the Gmail website on computers with microphones.
Users have been worried about the future of Voice due to the lack of updates Google has given the service over the last few years. That concern grew after Voice was largely left out of any integration with Hangouts, which the company announced last Wednesday at the keynote event for Google I/O, its developers conference.
And later, as users began to activate the new Hangouts service on their Gmail accounts, many discovered that they could no longer make outgoing calls from the Google email service, as they had been able to do for the last few years.
PHOTOS: The top smartphones of 2013
To address the issue, Nikhyl Singhal, the company's director of product management for real-time communications, took to Google+ to explain how users can restore the ability to make outgoing calls, and to talk about Voice's future.
Singhal said users who activate Hangouts on Gmail can continue to make calls by reverting their accounts back to Google Talk instead. Of course, the downside to this is they will not be able to use the new Hangouts service, but Singhal said Google will soon make the ability to make outgoing calls available through Hangouts.
He also said users can count on more Voice integration into Hangouts in future versions of the new messaging service.
"Hangouts is designed to be the future of Google Voice, and making/receiving phone calls is just the beginning," Singhal said.
Users may be glad to hear that Voice is still in Google's plans, but it's unclear how much of Voice will change as it is integrated with Hangouts.

ALSO:
In Brazil, Domino's makes rented DVDs smell like pizza
Yahoo, Tumblr take to social network to confirm $1.1-billion deal
Where My Dogs At: A social network for man and man's best friend
---