Google debuts "buy" buttons on smartphones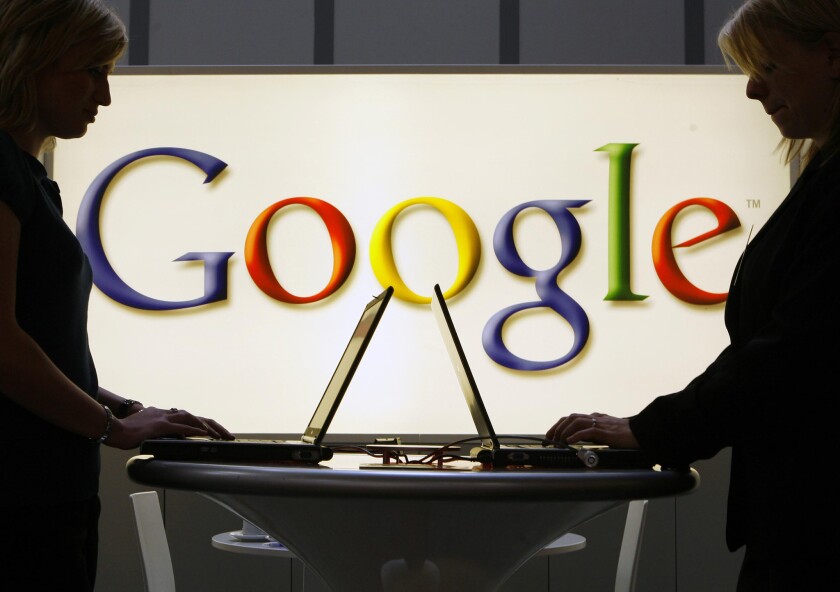 Google is eyeing small screens as the big future of online shopping.
The company is debuting "Buy on Google" buttons on its search pages viewed on smartphones in an effort to create seamless shopping experiences. If Google proves to be a convenient one-stop shop on mobile devices, it could pull customers away from Amazon, the giant of e-commerce.
Staples and Under Armour are among the companies that have embraced the feature, which debuted Wednesday. If shoppers tap on items promoted with Google's "Buy" button, they can transfer to a product page hosted by Google and pay with information already saved to their account. In the past, shoppers would be directed from search result listings to retailer websites, forced to navigate new, and not necessarily user-friendly, shopping interfaces.
The feature is among several upgrades detailed in a post on Google's AdWords blog, which helps companies place ads on Google's search result pages. The features are all targeted to mobile devices, such as ads that get bigger when swiped.
"Fewer people wait to head to the mall on Saturday to go shopping," wrote Jonathan Alferness, Google Shopping's vice president of product management. "Shopping now happens anytime and anywhere."
Twitter: @dainabethcita
---
Your guide to our new economic reality.
Get our free business newsletter for insights and tips for getting by.
You may occasionally receive promotional content from the Los Angeles Times.