Home Depot begins selling 3-D printers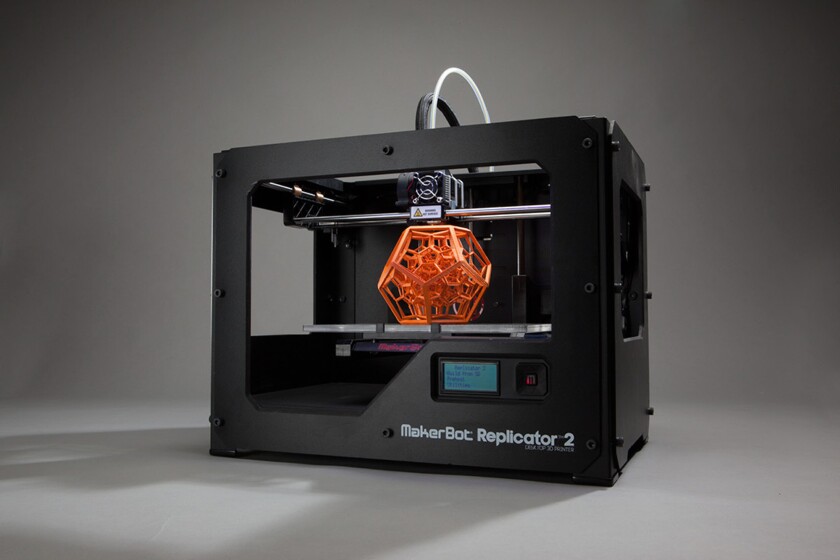 In addition to buckets of paint, light fixtures and lumber, Home Depot customers now have access to another tool for home repair -- 3-D printers.
The hardware supply giant announced a pilot program Monday with 3-D printer manufacturer MakerBot to sell the devices through the store's website and at 12 stores in California, Illinois and New York.
MakerBot President Jennifer Lawton said the company chose to partner with Home Depot because of the store's variety of customers, from professional contractors to families interested in DIY home improvement.
"It really cuts across all of our demographics, so for us it's a really good fit," Lawton said.
MakerBot, which sells 3-D printers and scanners that cost $800 to $2,900, has sold more than 50,000 printers since being founded in 2009. 3-D printers can be used to make a wide variety of objects, including replaceable plastic parts, production prototypes and art projects.
The printers are available in six Home Depot stores in California, four in Illinois and two in New York. At those stores, MakerBot staff oversee kiosks showing how the printers work, and offer small 3-D printed items to customers.
In Southern California, MakerBot kiosks operate in Home Depot stores in Huntington Beach, West Hills and the Westlake neighborhood near downtown Los Angeles.
Lawton said the best way to expand the 3-D printing market is to introduce it to more people, and not just focus on appealing to the small 3-D printing enthusiast community.
"We see this as an opportunity to bring 3-D printing into the mainstream, to bring it out of people's basements," she said. MakerBot operates three stores of its own in New York, Connecticut and Massachusetts.
For more tech news, follow @RileySnyder.
---