Here's how Android users can control their desktops with their devices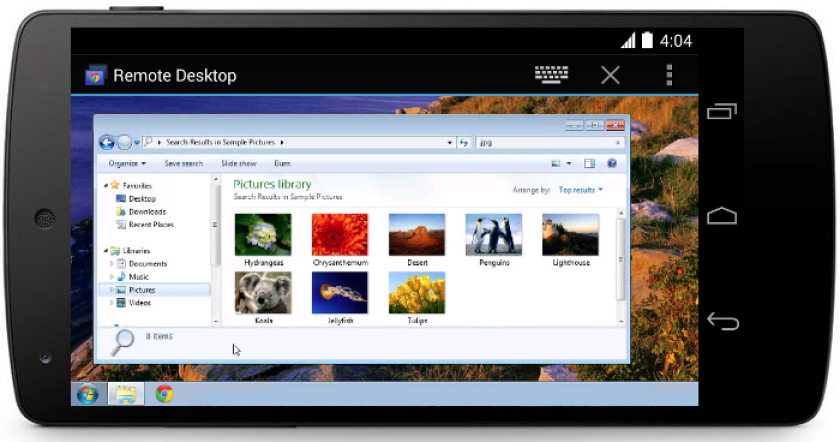 Google this week released a mobile app that makes it easy for Android owners to control their desktops and laptops through their smartphones.
The app is called Chrome Remote Desktop for Android, and it makes it easy for users to gain access to their Windows PC and Apple Macintosh computers, even when they are not near them.
I used the app, installed on a Samsung Galaxy S5, to send a file on my computer to my friend.
PHOTOS: Top 5 tech acquisitions of 2014 so far
Chrome Remote Desktop for Android is a handy app, but it requires some setting up. Here's how to do it:
Make sure you have the Chrome Web browser installed on your computer.
Add the Chrome Remote Desktop plugin for the browser.
Follow the on-screen instructions until you get to the page that offers the ability to "Access your own computer from anywhere." Click "Get started."
Click "Enable remote connections," and set up a secure PIN for your machine.
Download the Chrome Remote Desktop for Android app.
Open the app, tap on the name of your computer and enter the PIN you set up.
Success.
Once you have connected your smartphone with your computer, you can control the mouse by sliding your finger around the screen of your mobile device. Use two fingers to zoom in and out, and tap the screen to perform a mouse click.
For the app to work, computers must be turned on and connected to the Internet.
Google said an iPhone version of the app would be available later this year.
ALSO:
Google plans to sell basic version of modular smartphone
Canadian police arrest 19-year-old in alleged Heartbleed attack
Apple, Shazam reportedly working on song discovery for upcoming iOS
---