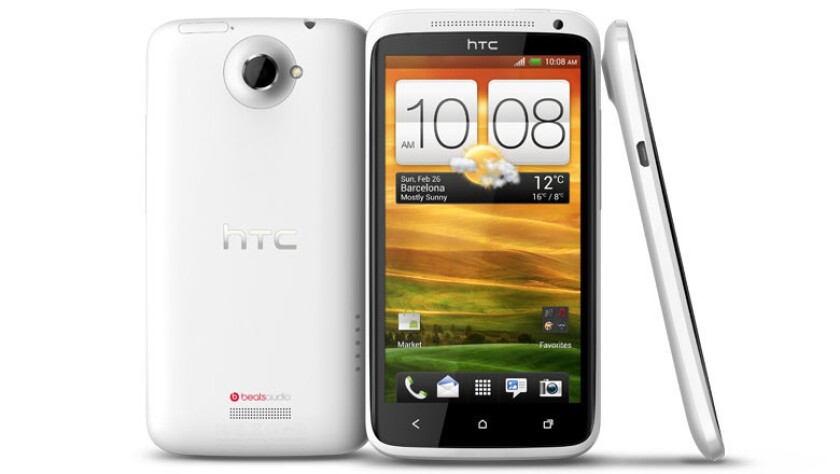 Progress doesn't come without a price and in the case of the new HTC One X smartphone, the price of running on AT&T's 4G LTE network in the U.S. will be a downgrade from a quad-core processor to a dual-core CPU.
The HTC One X will sit at the top of a new line of One smartphones, which the Taiwanese electronics maker showed off for the first time at the Mobile World Congress event in Barcelona.
The One X will sport a huge 4.7-inch touchscreen with 1,280 x 720 pixel resolution, 32 gigabytes of built-in storage, 1 gigabyte of RAM and an 8-megapixel/1080p rear camera. It'll also run Google's Android Ice Cream Sandwich operating system, topped with HTC's Sense user interface.
And when it begins to arrive at retailers in April, the One X will be part of a growing trend in Android handsets that feature quad-core processors, except for the U.S. variation, which will be called the One XL in Asia and Australia.
The U.S. version, which will be sold by AT&T, will ship with a 1.5-gigahertz, dual-core Qualcomm Snapdragon processor rather than the quad-core Nvidia Tegra 3 processor. Dual-core is still plenty fast, but the difference is a bit disappointing as there are no quad-core phones sold here yet.
The reason for the CPU switcheroo is that Nvidia's processor lacked compatibility with AT&T's 4G LTE hardware when the One X was being developed. As first reported by CNet, phones with quad-core Tegra 3 chips and AT&T 4G LTE capability will arrive eventually, but the timing was off for the One X.
Another major feature for the One X and One XL will be the inclusion of Beats Audio, which HTC says will offer a better listening experience for music, videos and games. After all, what's the point of a $300-million deal with Beats By Dr. Dre if Beats Audio technology doesn't make it into your flagship phone?
RELATED:HTC Amaze 4G review [Video]
HTC Sensation phones to get Ice Cream Sandwich in March
LG Optimus 4X HD to launch with quad-core CPU, Ice Cream Sandwich
Follow Nathan Olivarez-Giles on Google+, Facebook or Twitter
---