Start-up's vision for a virtual reality pairs free games with paid ads
Free games for virtual reality devices are a rare breed in the new technology's early days, with most choices running about $10 to $20.
Lucid Sight Inc. is among the few virtual reality gamemakers trying to make money off free games, and it's encouraging other companies to join them.
The Los Angeles game-making start-up released software Monday that enables virtual reality developers to place ads in its apps. Ads and sales of optional features are the top sources of revenue for otherwise free games.
The move is notable because Lucid Sight cofounders Octavio Herrera and Randy Saaf learned this tactic five years ago. Their iPhone games start-up began developing ad software because existing options weren't reliable. The venture eventually abandoned games because the ad technology business thrived, becoming AdColony and selling for $350 million to Opera Software in 2014.
This time around, Herrera and Saaf are pushing ad technology from the beginning. They're not alone in thinking that ads on virtual reality gadgets such as the HTC Vive and Oculus Rift could be a huge business. But Lucid Sight is the rare ad software-maker that actually has its own apps. In start-up parlance, Lucid Sight can engage in dogfooding — making use of its own technology — and Herrera says that should make their offering appealing to rivals.
"A bad VR ad can get someone sick," he said, referring to the technology's problems with causing motion sickness. "But you don't really see the problem until you live it. By eating our own cooking, we're figuring things out before messing up someone else's game."
If that proves true, Lucid Sight would not only pull in money from ads on its dozens of apps, but also take a small cut from ads on potentially thousands of other apps.
"We're big believers advertising will be key in virtual reality," Saaf said.
The strategy has tempted investors. Rana Capital Partners and Salem Partners put $3.5 million into the company. Herrera, Saaf and friends initially spent $500,000 to get things started.
Lucid has released three games, including infinite spaceship flying game PolyRunner VR. It plans to release about 20 other simple games this year. The games are typically played for fewer than 10 minutes at a time, much shorter than most virtual reality titles. They are available across the top virtual reality services.
The company touted that 30% of users viewed the first ad it presented — a trailer for Lionsgate's "Allegiant" film — despite it being skippable after 15 seconds. The video was displayed on a flat screen in a 3D environment, but Lucid Sight also supports more immersive ads that take advantage of all 360 degrees the medium offers.
Searching for an IT company
David Eshaghian plans to spend about $5 million in debt and cash to buy a company that helps law firms, doctors' offices and other small shops with their computers.
Small businesses often outsource IT services because they typically only have occasional needs — say setting up a new printer, eradicating a digital virus or restoring a backup. Contracting can trim costs at least 20% compared with an in-house workforce.
But in the scores of tiny IT contracting firms across the Southland, Eshaghian sees an opportunity to step in, unite them and wring out even bigger profits.
The former investment banker started looking for a new opportunity in September. A family friend who operates a phone and Internet service provider in Los Angeles had noted the crazy amount of computer help questions the company gets despite not being equipped to help with such issues. That got Eshaghian thinking about the folks who are positioned to help and what he could do to make the business more efficient.
"There are no big boys in the space," he said. "It's a market that's not getting attention."
Eshaghian says his Capitas Partners fund has almost enough cash between himself and friends to acquire a company with about $7 million in annual sales. A loan would cover the rest, with the IT firm's long-term contracts with clients serving as a safeguard for the lender.
He's giving himself until this fall to find the right deal. He'd step in to run day-to-day operations for at least a decade, consolidating the industry along the way.
Hundreds of so-called managed service providers in Los Angeles, whose annual sales range from $500,000 to $20 million, have talked to him, he said. Putting enough of them together should create a $50-million business, according to his estimate. Profit margins would exceed 20% by harnessing the best sales teams and improving financial management, he said.
Busker enters the live-streaming fray
Facebook, Twitter, Twitch, YouNow and the list goes on. Many big names and tiny start-ups think they have the best features for broadcasting live video online.
Recently launched Busker's point of specialty is integrating shopping into the viewing experience: Sort of like QVC with one-tap buying. Whatever a broadcaster wants to sell, Busker wants to make it easy for viewers to buy. That feature isn't expected to launch until this summer, but Busker already allows viewers to send small cash tips digitally to broadcasters — something it says has lead users of Twitter's Periscope app to switch platforms.
Chief Executive Lippe Oosterhof said about 1,000 new users were joining each day last week.
"Our vision for Busker is to make live video more rewarding," he said. "Live streaming is hard and we have always believed that the best way to attract talent is by making it easy and fun for their viewers to support them."
The shopping element fits the founding group's profile, which includes several people who cofounded or invested in Los Angeles companies such as shopping comparison website PriceGrabber and online hair products seller eSalon. Westwood-based Busker Media Inc. has raised almost $1.9 million from 14 investors, according to a regulatory filing last week.
Tradesy adds to bank account
Tradesy, an online marketplace for second-hand clothing, announced a $30-million investment from Wildcat Capital Management, Kleiner Perkins Caufield & Byers and Rincon Venture Partners.
The Venice start-up told Recode that most of the new money would go toward hiring for its data team, which strives to draw insights from shopping habits that could be sold to fashion companies.
A significant portion also is likely for TV ads, which Tradesy says have been essential in getting its largely female customer base to send in clothing and shop.
Tradesy takes a 9% commission on all sales. It doesn't take possession of listed clothing, bags and other items, but instead uses digital scans and background checks to guarantee to purchasers that'll they get their money back if they don't get what they paid for.
Tradesy has told investors it can beat out retailers because it puts money back into women's pockets, enabling them to spend more. At that point, those women are already tied to Tradesy. And in the company's view, social media-infused lifestyles are forcing women to switch up wardrobes more often to constantly look fresh in photos.
Getting doctors online
Doctor marketing software maker PatientPop said Monday that it has closed a $20-million Series A funding round that brought in cash from Toba Capital, Athenahealth and Silicon Valley Bank.
PatientPop charges doctors a monthly fee for access to online tools that help them buy digital ads, manage their websites and schedule visits. The company intends to integrate with as many of a doctor's existing systems as possible and make PatientPop a central hub. The Santa Monica company says it has 120 employees, including in Las Vegas and New York.
Disney axes 55 from game division in Glendale
Walt Disney Co. is laying off 55 people in Glendale as it shuts down a team that had been making video games for devices such as XBox and PlayStation, according to a regulatory filing. The restructuring affects 300 employees overall. Disney plans to focus on the less risky business of contracting with other firms to develop console games based on the entertainment company's characters. The Glendale cuts focus on marketers, producers and operation managers.
Troy Carter makes slow progress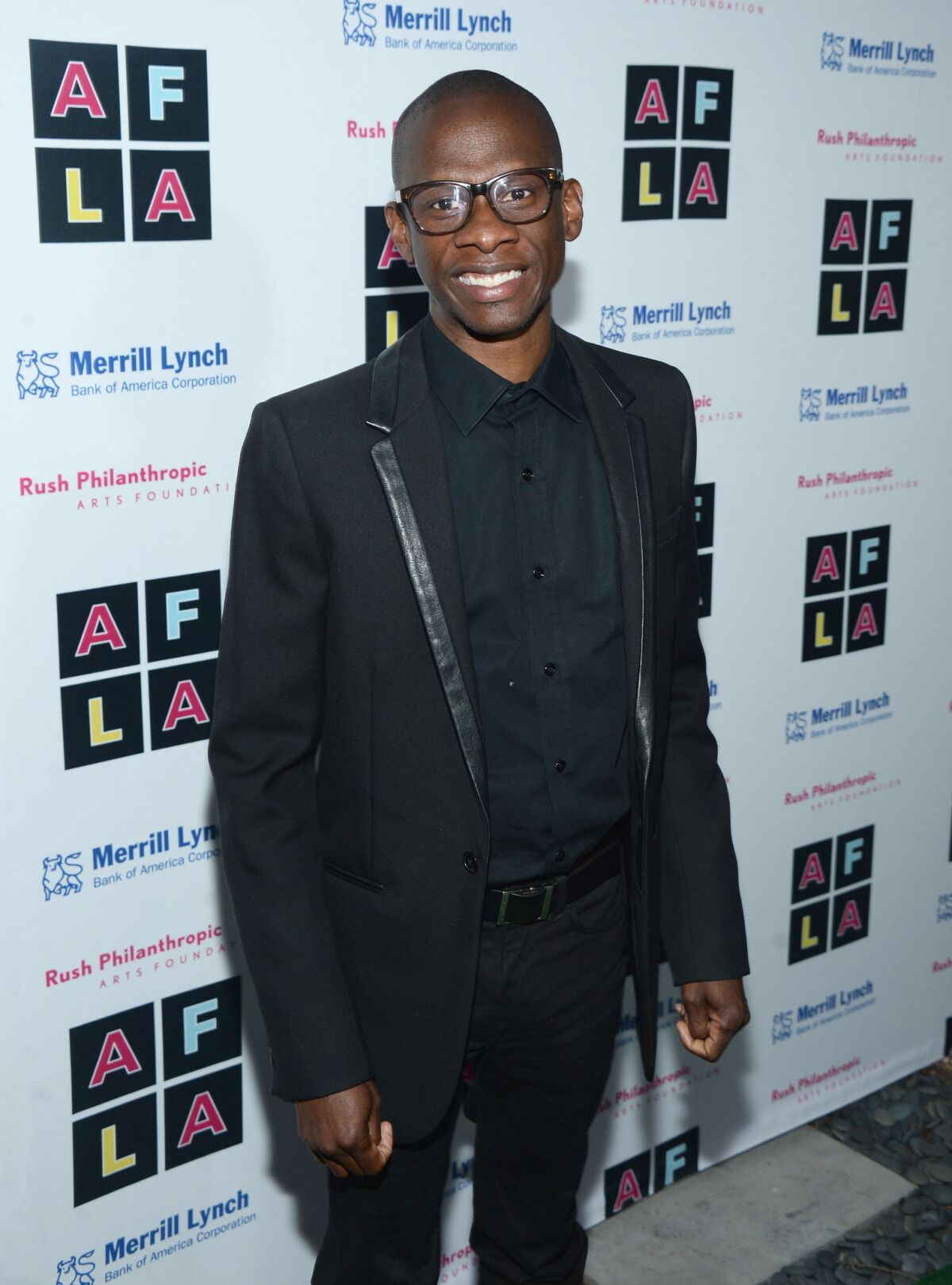 Music manager Troy Carter, who has become an active investor through his Culver City-based Atom Factory and Cross Culture VC firms, has raised just under $11 million from 29 investors since filing paperwork a year ago to launch a new $50-million investment fund. The new details come from an SEC filing last week.
Elsewhere on the web
Western Digital is laying off 99 people in Orange County as the Irvine hard-drive maker combines with rival SanDisk, according to the Orange County Register.
Online video production company Fullscreen has rebranded under the name Fullscreen Media and organized into separate business units for talent management, show production and ad development, according to AdWeek.
Honest Co. executives at a TechCrunch event said the online retailer is trying to be more transparent about the ingredients in products.
In case you missed it
On Monday, Facebook moved into a new Playa Vista space that is three times as big as its old one at 35,000 square feet. With room for 200 employees, it accommodates twice the workforce. Though space in Playa Vista is tight, at least three big new buildings are coming, including 55,000 square feet more from the developers behind the Facebook location.
When a board member asked Tinder Chief Executive Sean Rad to go on a stroll to talk business in late 2014, the leader of the fast-growing dating app had no idea he'd be taking a walk of shame back.
If the sport of playing video games ever does become as big a business as football or soccer, then an overnight gathering that stretched to 5 a.m. in Poland could prove historic.
Activision Blizzard Inc. wants to make eSports mainstream by bringing the video game competitions not to TV, but rather to Facebook.
Development of the nearly supersonic transportation system known as the hyperloop reached a new milestone as entrepreneurs propelled a small sled about 100 yards.
Neither Uber nor Lyft seems interested in looking to technology to solve a new problem vexing their business: legislation in Austin, Texas, that requires Uber and Lyft to fingerprint drivers as part of the background check process.
Brayden Foxhoven and his Viewpoint School classmates are getting an education in Twitch. This school year, the private school in Calabasas formed a Twitch club — a weekly gathering that has quickly become as popular as established clubs for Spanish speakers and "Harry Potter" fanatics.
Twitter: @peard33