Live unboxing: Microsoft Surface 2 tablet [Video chat]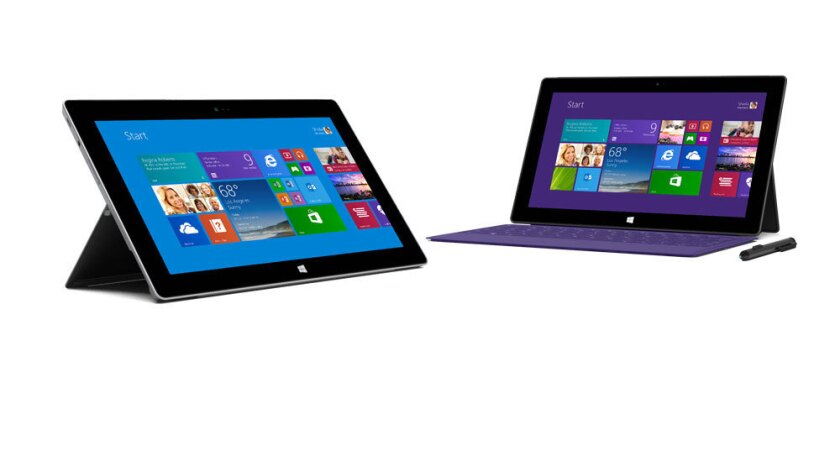 You might not have noticed, but Microsoft began selling the latest versions of its Surface tablets Tuesday.
The Redmond, Wash., company started rolling out the Surface 2 and the Surface 2 Pro on the same day as Apple unveiled the latest versions of its iPads, and as you would expect, the iPads got more attention.
But despite launching in the shadows of Apple's iPad Air, Microsoft has high hopes for its Surface 2 tablets.
LIVE DISCUSSION: Join us at 3 p.m. as we unbox Microsoft's latest tablet
Join The Times' Stacey Leasca and me at 3 p.m. as we unbox the Surface 2, the light version of Microsoft's two new tablets.
Compared to its predecessor, the Surface 2 has been improved in various ways. Most notably, Microsoft has beefed it up with a longer-lasting battery.
The Surface 2 has an improved screen, and it is now also available in two colors -- silver and black. Its kickstand has also been improved so that it can now rest at two different angles.
The base price of the Surface 2 starts at $449 for a 32 GB model.
ALSO:
Google adds handwriting feature to Gmail, Docs
Why adding Instagram and Vine is key for Nokia and Windows Phone
T-Mobile offers free data to buyers of newest Apple LTE-enabled iPads
---