Lyft offers to pay $27 million to settle a lawsuit by drivers seeking employee status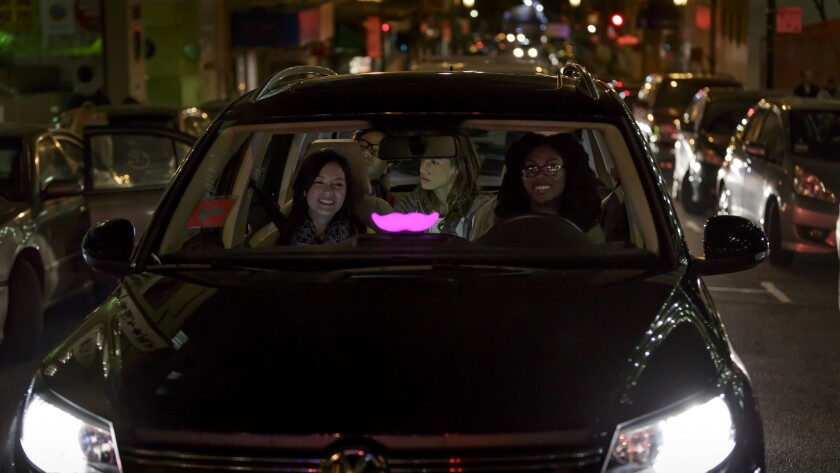 Reporting from San Francisco —
Lyft Inc. offered Wednesday to pay $27 million -- more than double what the company had originally proposed — to settle a class-action lawsuit filed by California drivers who wanted to be classified as employees.
The San Francisco ride-hailing firm initially offered to pay $12.25 million in January to settle the lawsuit, which was filed in 2013 by drivers who said Lyft wrongly treated them as independent contractors.
U.S. District Judge Vince Chhabria rejected the settlement agreement in April, saying it did "not fall within the range of reasonableness," and that drivers were being shortchanged.
Plaintiff attorney Shannon Liss-Riordan said in a prepared statement that the new agreement will provide "significant payments to Lyft drivers who have put a lot of their time into this company." Drivers who have worked more than six months could receive more than $6,000, on average, she said.
A settlement would affect an estimated 100,000 Lyft drivers in California.
As part of the proposed settlement, Lyft would change its terms of service so there is more transparency around driver termination.
The revised settlement agreement still needs to be approved by Chhabria.
Lyft competitor Uber recently agreed to settle a similar class-action lawsuit. The ride-hailing giant offered to pay up to $100 million to settle the case. That settlement also awaits court approval.
Join the conversation on Facebook >>
ALSO
Hyperloop One succeeds at first of many much-hyped tests
From coast to coast, middle-class communities are shrinking
Google tells payday lenders to take their advertising business elsewhere
Twitter: @traceylien
---