Google tells payday lenders to take their advertising business elsewhere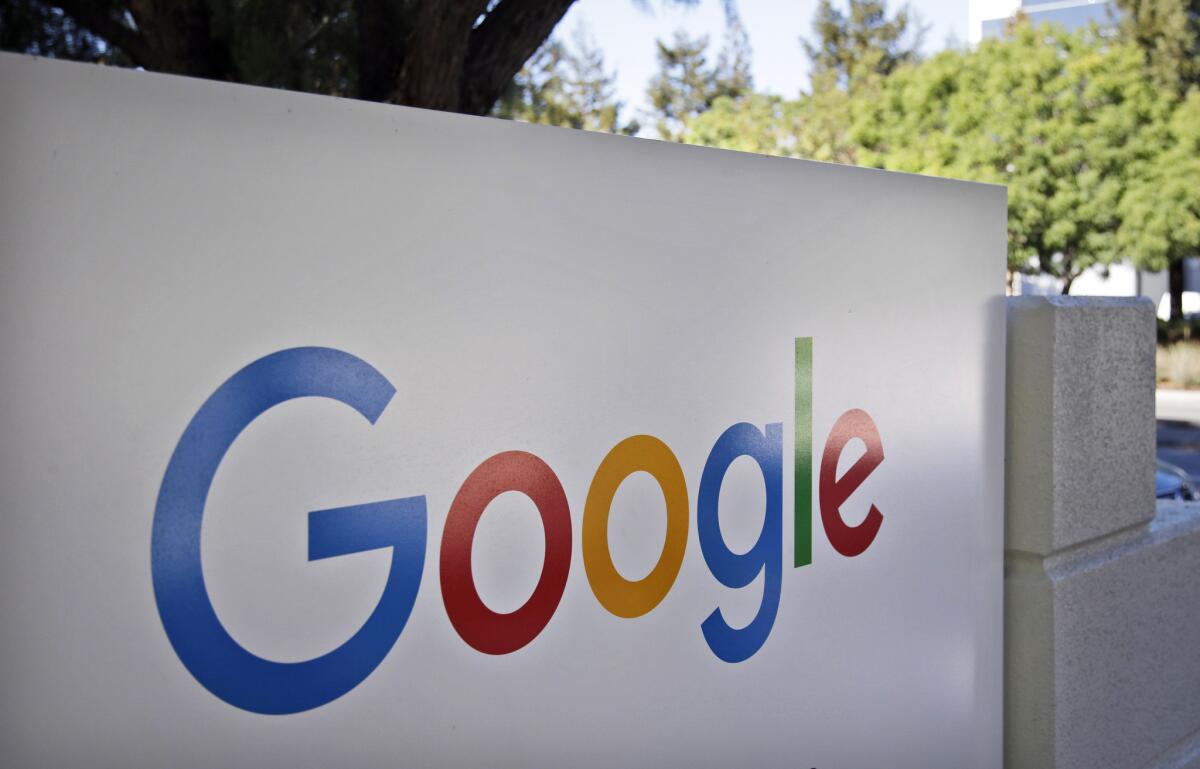 Google has a message for payday lenders -- your ads are no good here.
The Internet search giant announced Wednesday that it was banning advertisements for payday loans in order to protect its users "from deceptive or harmful financial products," delivering another blow to an industry under increasing fire from regulators and consumer advocates.
"When reviewing our policies, research has shown that these loans can result in unaffordable payment and high default rates for users so we will be updating our policies globally to reflect that," David Graff, the company's director of global product policy, said in a blog post.
The ban will take effect July 13 and apply to ads for loans that require repayment within 60 days. In the U.S. only, Google said it also will ban ads for any loans with an annual percentage rate of 36% or higher.
Graff stressed that the policy would not apply to companies offering mortgages, credit cards or auto, student and business loans.
Google has broader policies to stop what Graff called "bad ads" and last year "disabled more than 780 million ads for reasons ranging from counterfeiting to phishing."
"Ads for financial services are a particular area of vigilance given how core they are to people's livelihood and well being," Graff said.
Google has banned other categories of ads that it has deemed dangerous, including those for explosives, guns, tobacco products and recreational drugs and equipment.
Google users still will be able to search for payday loans, but won't be served ads from such lenders at the top of their search results. Payday lenders have been able to purchase ads that appear above search results for certain key terms under Google's AdWords program.
The Community Financial Services Assn., a payday lending industry trade group, called Google's decision "discriminatory and a form of censorship."
"The Internet is meant to express the free flow of ideas and enhance commerce," the group said. "Google is making a blanket assessment about the payday lending industry rather than discerning the good actors from the bad actors."
Facebook already has a policy to "prohibit ads about payday loans, paycheck advances or any other short-term loan intended to cover someone's expenses until their next payday," according to the social network's website.
Google's decision to join Facebook in banning such ads comes as the payday loan industry is in the cross-hairs of regulators.
About 2.5 million households use payday loans annually, according to a 2013 survey by the Federal Deposit Insurance Corp. Payday lenders collect about $8.7 billion in interest and fees a year, said the Consumer Financial Protection Bureau.
The agency is working on new regulations for payday lenders, part of a crackdown on short-term, high-interest loans.
Cash-strapped Americans, particularly those with low incomes, often turn to such loans to pay bills and other expenses.
But the CFPB and consumer advocates say that can cause the borrower to fall into a cycle in which they must take out new loans to pay off the old ones. Such a predatory debt trap can cause the borrower to end up paying more in fees than the original amount borrowed.
Google has been under pressure to ban payday lender ads from the Leadership Conference on Civil and Human Rights and other groups.
Wade Henderson, the organization's president, cheered Wednesday's announcement.
"These companies have long used slick advertising and aggressive marketing to trap consumers into outrageously high interest loans, often those least able to afford it," he said.
MORE BUSINESS NEWS
Is quinoa California's next niche crop?
TMZ plans to end its celebrity tour bus partnership with Starline
How Amazon's Hollywood chief scored a landmark deal with Woody Allen
Follow @JimPuzzanghera on Twitter