Make in LA launches program in Chatsworth for hardware startups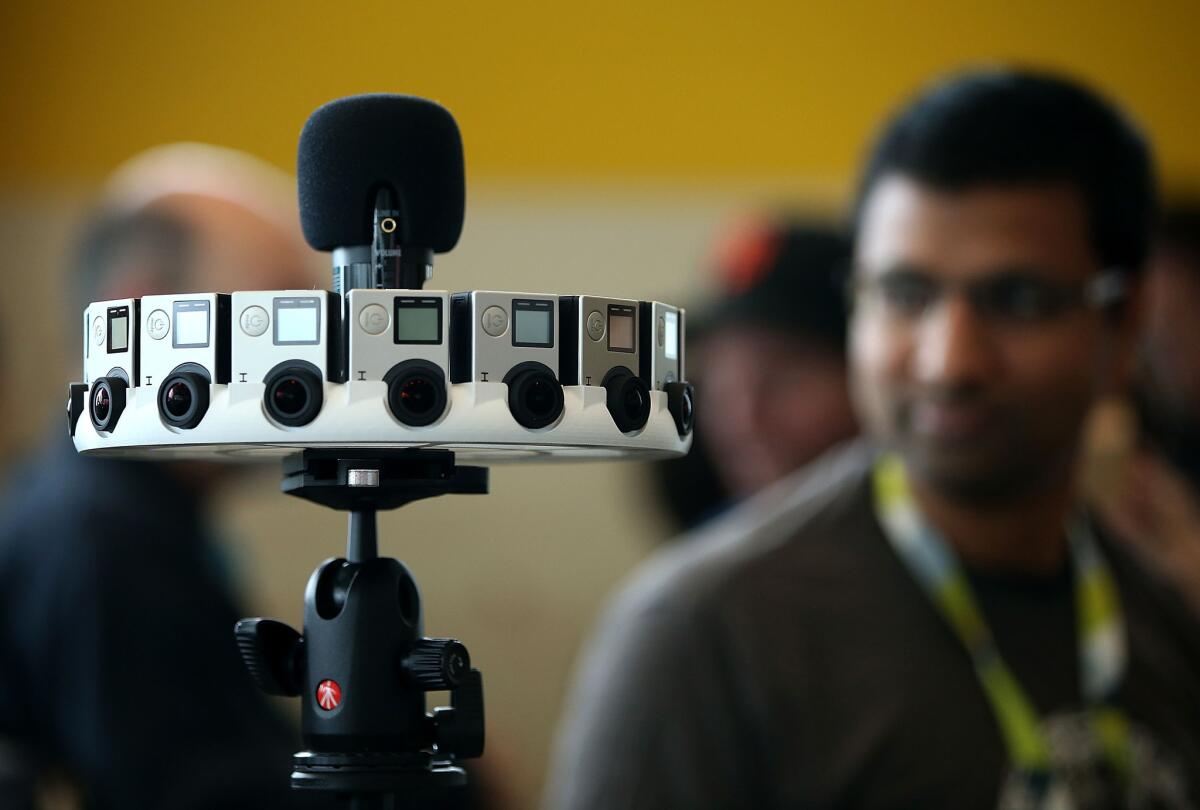 Los Angeles' technology community is getting what's being billed as its only mentorship program for hardware-making startups.
Make in LA plans to invest in and accelerate the development of 45 start-ups over the next three years. They could be designers of movement-tracking wristbands, whip-smart robots, medical devices or long-range drones. Whatever the hardware, Make In LA wants to spot companies that could someday be worth $500 million or more, like virtual-reality headgear maker Oculus VR and camera manufacturers Dropcam and GoPro.
3D printing and falling costs of electronics have led to what many in tech see as resurgence in hardware development. Access to manufacturing or marketing experts and even massive factories and top-of-the-line equipment could help get those startups off the ground quicker, said Shaun Arora, an early-stage investor who came up with the idea for Make in LA.
Arora is a director of marketing at his family's company Neo Technology Solutions, a 40-year-old business which makes displays, professional audio equipment and cochlear implants among other items. It's based in Chatsworth, with about a dozen offices worldwide.
Start-ups who join Make in LA for a four-month program will be based in a portion of the Chatsworth facility that's being renovated.
"Having a high-energy prototype space right next to our headquarters is going to change the culture, and will be great for showing off to visitors," Arora said of why Neo Technology was willing to donate space and equipment without taking shares in the statrt-ups.
Arora plans to secure $10 million from investors this summer, which would allow Make in LA to put at least $75,000 into each start-up in exchange for a 7.5% stake. Make in LA has received 10 applications in the first few days and hopes to attract 500 candidates by Aug. 1 for the first 10 spots. Start-ups should be slightly past the back-of-the-napkin phase.
Arora recognizes that San Fernando Valley suburbia isn't the coolest place.
"Silicon Beach is a great and desirable place to live, but if we want to access to all the resources Neo Tech has, it has to be here," Arora said. "I can't buy 20,000 square feet in Santa Monica."
He's running Make in LA with two people he met on the online start-up network AngelList: Jordan McCollom, an expert on raising money through Kickstarter, and Noramay Cadena, a co-founder of Latinas in STEM Foundation.
Chat with me on Twitter @peard33