Redbox pulls plug on online streaming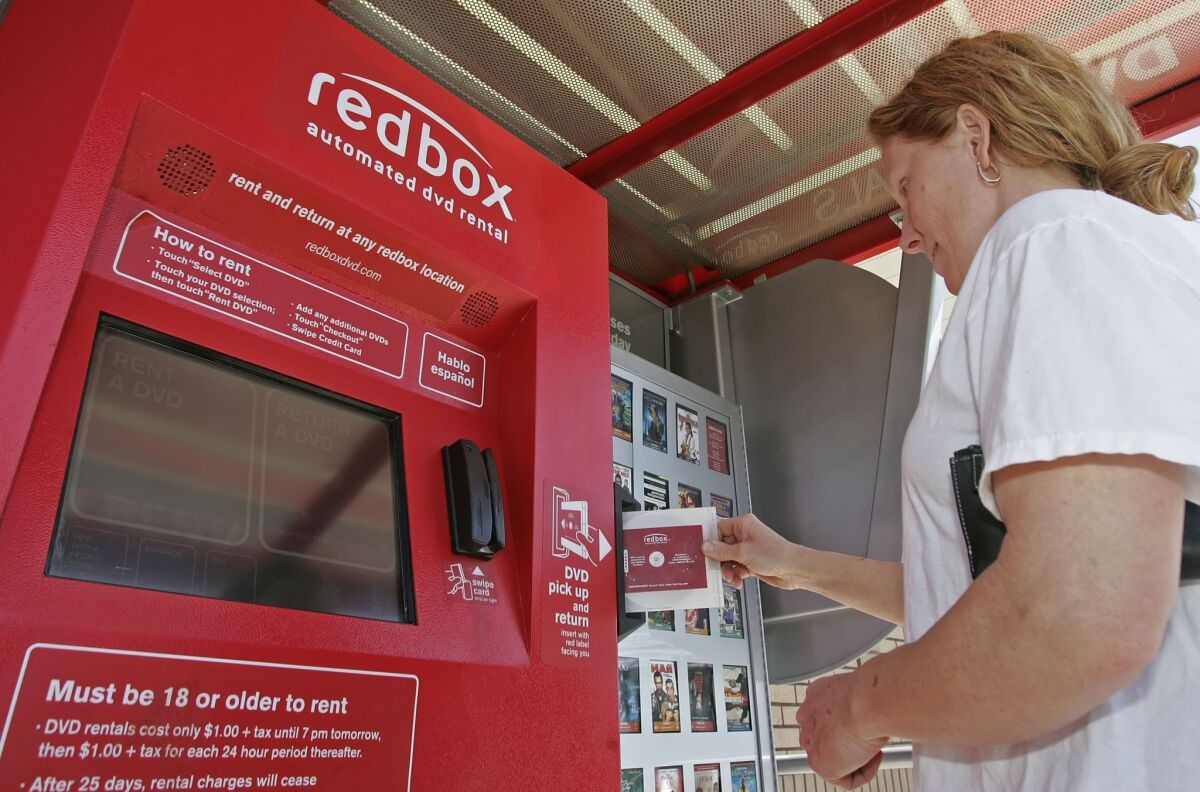 Redbox and Verizon Communications plan to permanently shut down Redbox Instant, their unprofitable online competitor to Netflix.
In 2002, Redbox started renting DVD movies on vending machines, and now has about 44,000 of the kiosks convenience stores, supermarkets and similar locations. In 2013, it joined the streaming market after seeing Netflix's online service take off. Redbox Instant charged $6 a month to stream movies online or a few more dollars a month to also pick up physical DVDs from kiosks. Although Redbox Instant was adding subscribers, it was falling short of thresholds needed to keep it afloat, according to Redbox parent company Outerwall Inc.
"If you look at the both Verizon and ourselves, we're not pleased with where the subscribers are to date," Outerwall Chief Executive J. Scott Di Valerio told analysts and investors in July.
Unlike Netflix, Redbox Instant didn't offer TV shows and its selection of movies focused on recent hits and a few classics. Netflix's ability to secure exclusive deals also limited selection. The video streaming market is crowded with other competitors, including Amazon, Hulu, and YouTube.
"The service was not as successful as they hoped it would be," Redbox spokeswoman Kate Brennan said in a statement. "As a top entertainment destination, Redbox will continue to find new ways to satisfy consumer demand for new release entertainment at an unrivaled value."
Verizon didn't immediately respond to a request to comment on whether it would continue a relationship with Redbox or maintain a streaming movie service.
Chat with me on Twitter @peard33