Samsung unveils Chromebook 2, coming in April and starting at $319.99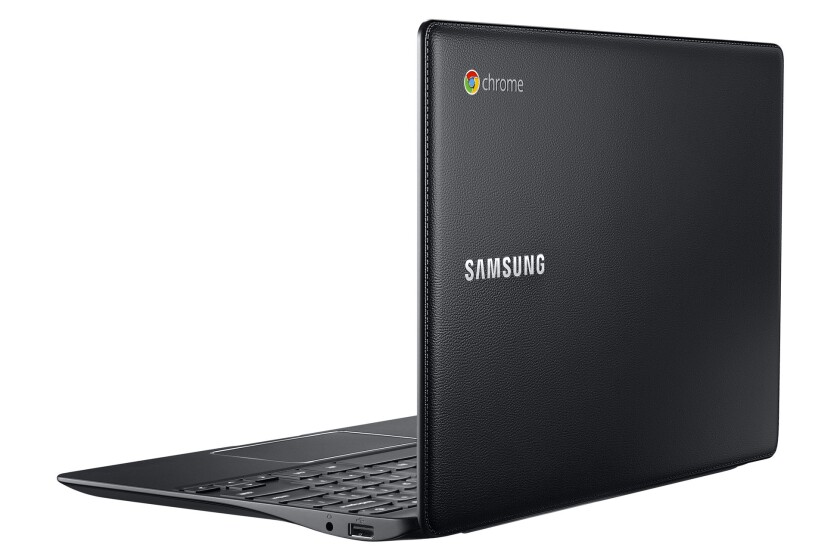 Samsung on Monday announced the Chromebook 2, its first new Chrome OS laptop since the highly successful Samsung Chromebook made its debut in 2012.
The Chromebook 2 is scheduled to go on sale in April and be available in 11.6-inch and 13.3-inch screen sizes for $319.99 and $399.99, respectively.
Samsung is touting the new machines' improved battery life, faster processor and smaller build. The company is also noting the Chromebook 2's new exterior design, which is styled to look like a stitched leather cover.
PHOTOS: 10 ways to use the sharing economy
The 11.6-inch version can get up to eight hours of battery life, features a 720p HD display and weighs 2.43 pounds. It will be available in black and white options. The 13.3-inch model can get 8.5 hours of battery, uses a full 1080p HD display and weighs 3.09 pounds. This version will come exclusively in gray.
Both Samsung machines are less than 0.75 inches thick, and they use Samsung Exynos 5 Octa processors.
The Chromebook 2 is Samsung's follow-up device to the Chromebook. Since the Samsung Chromebook was released in late 2012, it has been the top-selling Chrome OS laptop, and it has been the most popular laptop available from Amazon.com for about a year.
However, based on price alone, the Chromebook 2 may not be able to reach the same level of success as the Chromebook, which has been available for $249.
ALSO:
Ellen DeGeneres selfie on Twitter is Oscar gold for Samsung
Confirmed: Facebook's $19-billion WhatsApp deal is Jaw-Dropping
Apple says its CarPlay vehicle infotainment system will debut this week
---
Get our weekly Business newsletter
Tips for how you and your finances can get through the pandemic.
You may occasionally receive promotional content from the Los Angeles Times.