Snapchat maker's stock falls again, the day after a nearly 15% drop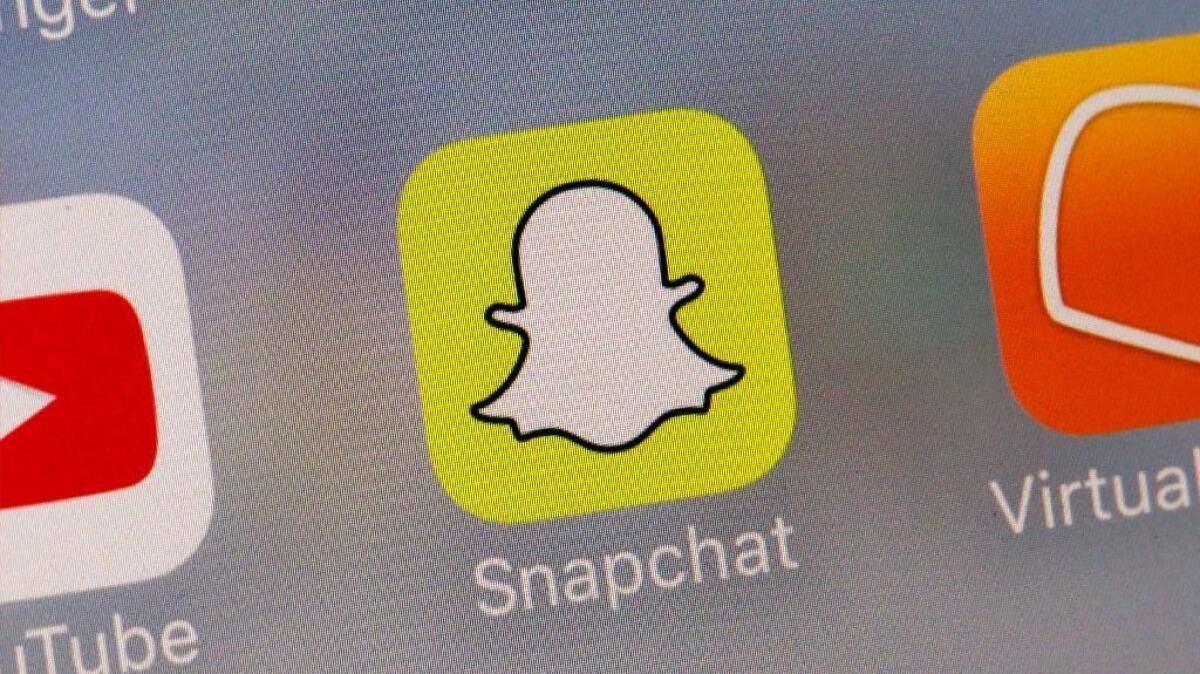 Snap Inc.'s stock continued to fall Thursday as investors worried about sluggish growth prospects for the maker of the popular disappearing-photo app Snapchat.
The stock was down as much as 5% early Thursday after tumbling nearly 15% on Wednesday in response to the Venice company's lackluster third-quarter financial results.
It was the stock's lowest point since closing at $11.83 on Aug. 11, a day when the stock dropped 14% after similarly disappointing second-quarter results.
Snap went public at $17 a share in March in one of the most touted initial public offerings in recent years, but the shares have continued to trade below that level in the last few months.
The stock's decline not only is a problem for Snap's investors, it also could pose an additional threat to Snap's growth by turning off potential Snapchat advertisers, analyst Lloyd Walmsley of Deutsche Bank said.
"We fear that poor results and stock performance may feed into a cycle of negative advertiser perception around Snapchat as an ad platform," Walmsley said in a note to clients Wednesday.
Snapchat faces intense competition from companies including Facebook Inc. and its Instagram app, and on Tuesday, Snap said its third-quarter loss totaled $443.2 million, more than triple its loss of $124.2 million in the same quarter last year.
The stock's decline comes despite the disclosure Wednesday that Tencent Holdings Ltd., the Chinese company behind the popular social-media app WeChat and a major player in mobile gaming, had expressed a vote of confidence in Snap by acquiring a 12% stake in the company for about $2 billion.
Twitter: @PeltzLATimes