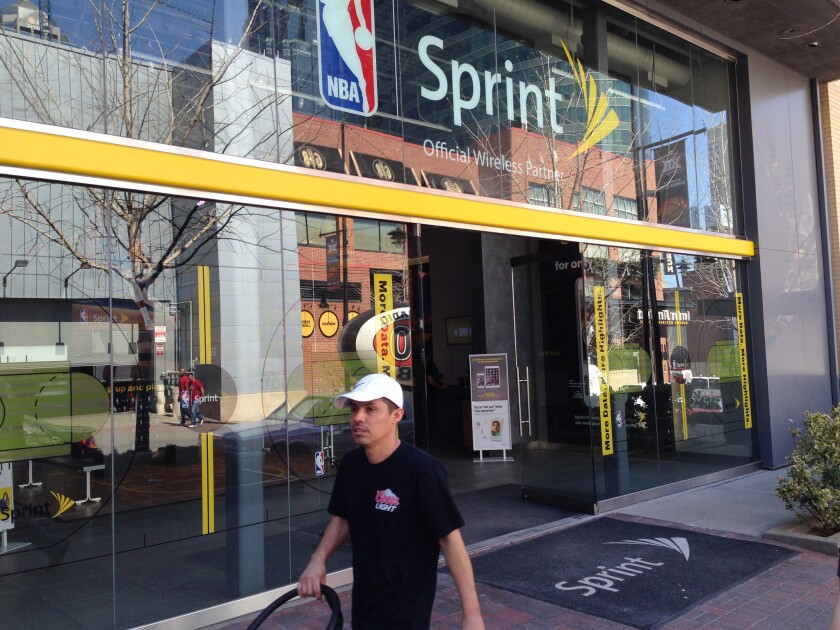 Sprint cellphone customers are getting free Wi-Fi at 35 major U.S. airports.
The cell carrier announced a multiyear deal this week with Boingo Wireless, a Los Angeles company that sets up Wi-Fi networks, to automatically switch customers from the cell network to a secure Wi-Fi system at certain airports.
Data usage from streaming video, games and other apps have stressed cellphone networks and led to an increased effort to find ways to get people onto Wi-Fi connections when possible. Last week, Google said users of its Nexus 6 smartphone would be able to sign up for a cellphone that heavily leverages Wi-Fi connections.
"By enabling customers to move more smoothly between trusted Wi-Fi and cellular, our customers will have a better mobile experience in more locations, all while lowering their cost of data usage," Sprint' Chief Technology Officer Stephen Bye said in a blog post.
Participating airports include LAX, Bob Hope Airport in Burbank, John Wayne Airport in Santa Ana and Lindbergh Field.
Chat with me on Twitter @peard33
---