Tech investor tries to rally support for splitting California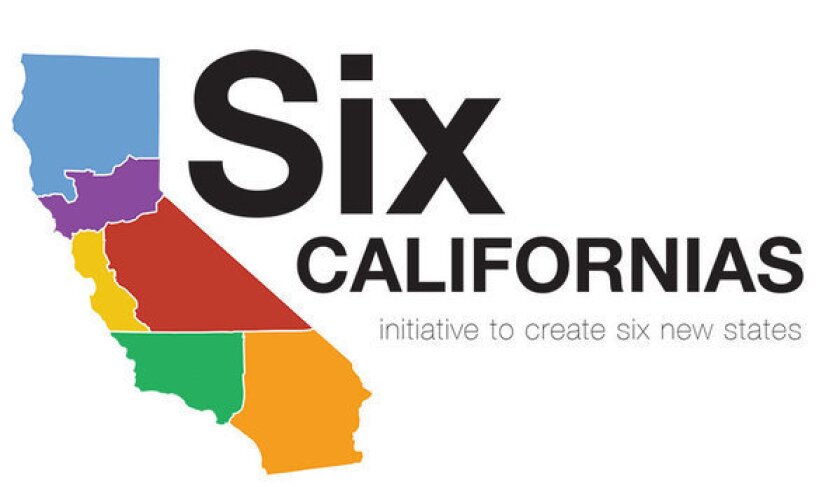 SAN FRANCISCO -- Veteran technology investor Tim Draper wants to reboot California.
He held a news conference on Monday to talk up his proposal to split California into six states, including one called Silicon Valley.
"Something is not working in our state, and I'm convinced it's with our existing system. It's untenable and ungovernable," Draper said.
The idea of redrawing the map of California has been met with plenty of scorn and skepticism. No one other than Draper has come out in favor of it. And Draper is 1 million signatures away from getting it on the ballot.
But Draper, whose father and grandfather were also venture capitalists, said California is ready for a fresh start.
"The status quo is dying and sucking the life out of us," Draper said. "Californians are still the greatest, most innovative people on the planet, and I ask them to innovate their government back to health and prosperity."
Draper's proposal skimps on nitty gritty details (such as how wealth will be shared or water rights and high-speed rail negotiated), he says change will improve just about everything including income inequality.
Here's how it would work. California would be split up into six states. Jefferson would be to the north, with North California below it. Central California would be in the middle east of the state, while Silicon Valley would be to the West. West California, including Los Angeles and Santa Barbara, would be in the south, with South California at the very bottom of the state.
Secessionism is a popular notion in Silicon Valley, something Draper acknowledged, taking the opportunity to complain about overreaching regulations. It's clearly a bid to get the tech industry the kind of government it wants: by Silicon Valley for Silicon Valley.
"Here in Silicon Valley, people feel the state is out of touch," Draper said.
Draper contends there is grass-roots support for his ballot initiative outside Silicon Valley.
"It feels like it's just the right time," he said.
How much money is Draper putting into the initiative? "As little as possible," he said.
Spoken like a true venture capitalist.
ALSO:
Silicon Valley finding regulators uncomfortably close
High-tech incubator Blueseed not the first to target high seas
Silicon Valley investor wants to split California into six states
---
Your guide to our new economic reality.
Get our free business newsletter for insights and tips for getting by.
You may occasionally receive promotional content from the Los Angeles Times.