The hardest job in tech? Convincing start-ups to move to Sacramento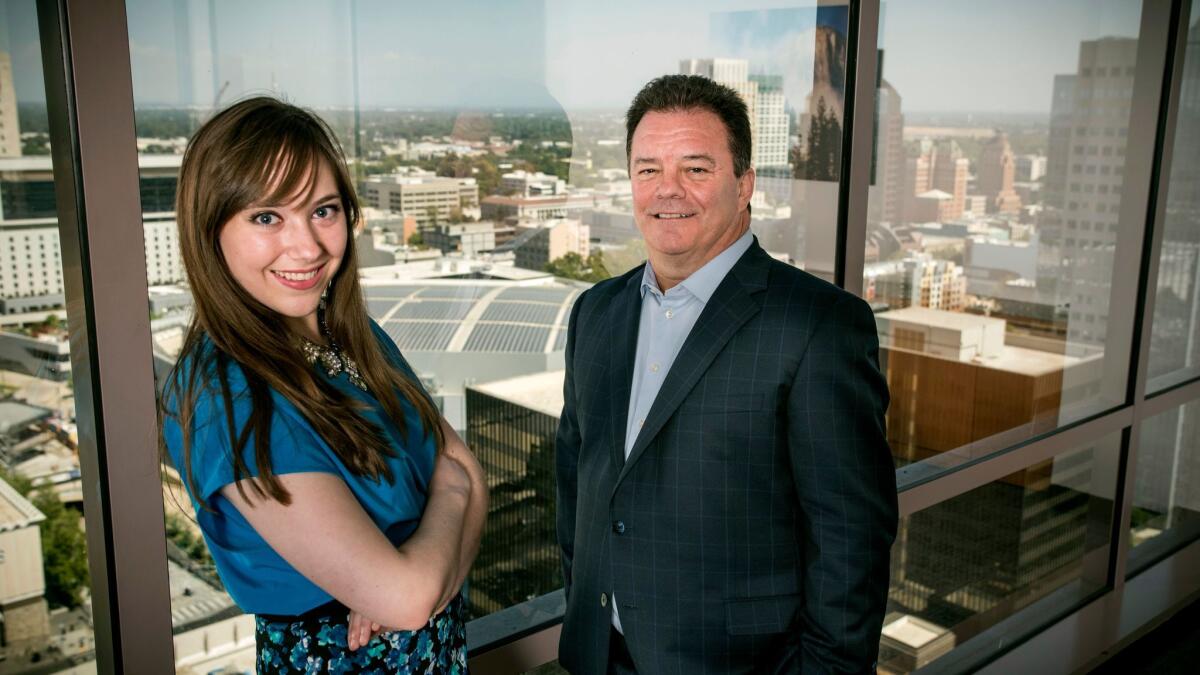 Cynthia Carrillo knows the numbers.
30: The number of meetings she might do in a month with start-ups and venture capitalists.
3: The average number of times she has to talk to someone to persuade them to visit Sacramento.
200: The number of companies she'd like to persuade over 10 years to relocate from the San Francisco Bay Area to the state's capital.
And 6, the number that shows how much further she has to go. That's the number of San Francisco and Silicon Valley tech firms that have made the move.
Carrillo is the Bay Area regional director of the Greater Sacramento Economic Council. At any other point in time, an attempt to get techies to build companies in a sleepy city better known as a pit stop on the way to Tahoe than a tech hub may have seemed like a joke. But as the Bay Area's cost of living soars, leading to an exodus of workers seeking a more affordable quality of life, Carrillo's nonprofit says now is the time to strike.
"More than 200,000 people leave the Bay Area every year," said Barry Broome, head of the economic council. "We need to catch it. Even if only 10% of those people come to Sacramento, it changes our economy."
For more than 20 years, the Bay Area has been a tractor beam for some of Sacramento's brightest graduates. Fresh out of UC Davis or Cal State Sacramento, engineers made a beeline for Mountain View and Menlo Park, homes to Google and Facebook, respectively. Seeking funding, start-up founders headed for Sand Hill Road. Even those who stay feel the draw of the Bay Area: Last year, 119,000 people in Sacramento got their W-2 from the Bay Area.
For those in the Bay Area, Sacramento — just 80 miles up Interstate 80 — is seen as a quiet government town surrounded by cow pastures. Sacramentans used to wear that as a badge of pride. Who wanted to be in San Francisco with its housing crisis and tremendous wealth disparity, anyway?
Then, in 2008, the financial crisis devastated Sacramento's economy.
"And it awakened the idea," said Broome, "that the status quo isn't something that's going to take us further."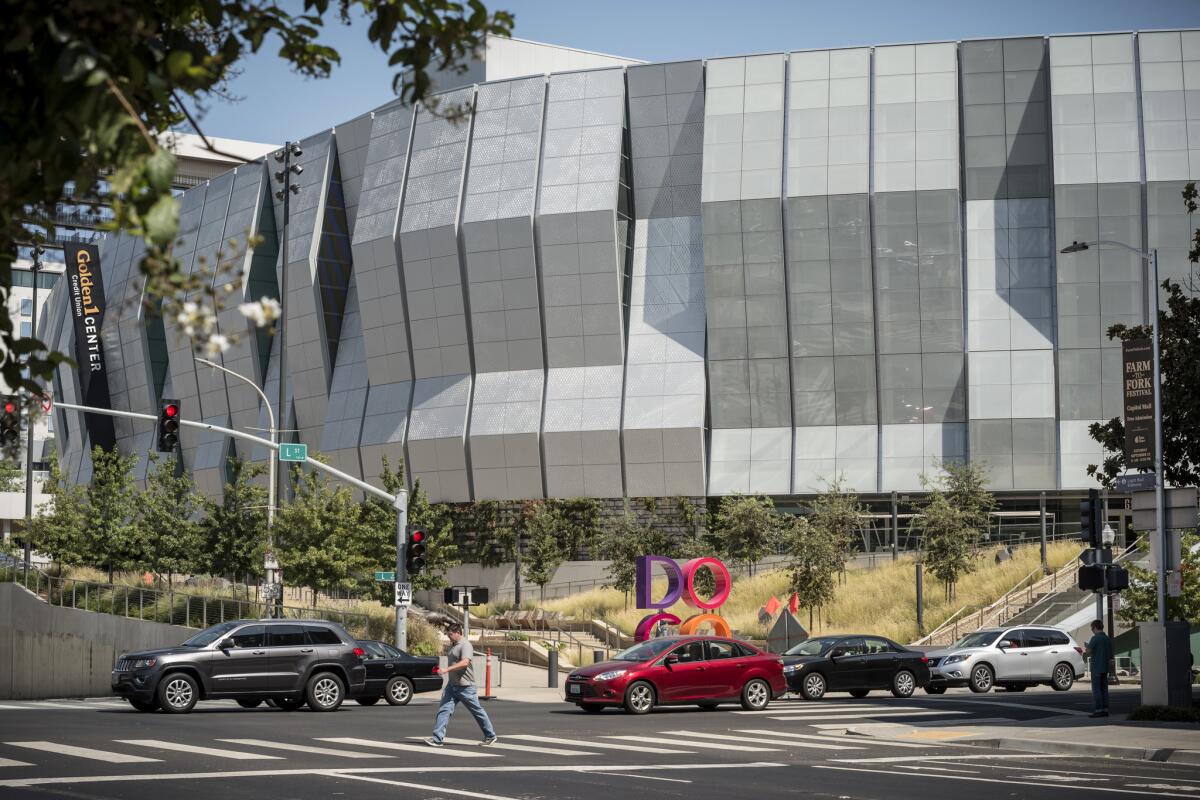 The sales pitch
Carrillo sees herself as an educator ("Let me tell you about Sacramento") and a salesperson ("Have you thought about it?"). Her work is part of a greater effort to keep companies and their workers in California by creating a "mega-region" that stretches from Sacramento to San Jose.
She lives in Mountain View and ventures as far as Oakland and Berkeley to update venture capital firms on everything Sacramento has to offer.
There's some math on her side: A San Francisco software engineer could get a 50% salary cut moving to Sacramento and still have 20% more disposable income. And if an engineer wanted to visit friends, pitch Silicon Valley investors or attend a hackathon in the Bay Area, it could be done on a single Tesla battery charge.
For venture capitalists, Carrillo sells them on the ways their portfolio companies will benefit by moving to Sacramento instead of other tech hubs such as Seattle, Denver or Austin, Texas. They'd be only a car ride away from their investments. Their companies would be able to stretch their finances by as much as 50%, thanks to lower costs. And the council, which is funded by both the private and public sectors, would roll out the red carpet, helping new companies find talent and office space and network with local start-ups and investors.
"A big part of start-up success is how long you can survive," said Manan Mehta, a general partner at Unshackled Ventures, a Palo Alto venture capital firm that started working with the economic council six months ago. "If a company is based somewhere that's more affordable, it gives them staying power."
None of Unshackled's portfolio companies have moved to Sacramento. But at least 50% of them based in the Bay Area have considered leaving the region because of the high cost of living and the even higher cost of retaining talent, Mehta said.
A survey conducted this year by the Bay Area Council found that 40% of respondents are considering leaving the Bay Area in the next few years because of its high cost of living. Among millennials, that number is 46%.
"What used to cost you $100,000 to hire an engineer with three years of experience might now cost you $160,000," said Garrett Larsson, a former Silicon Valley entrepreneur and current co-founder and chief executive of Rhombus Systems, a cloud-managed video security start-up with offices in Sacramento and Oakland. "The prices just keep going up, and sometimes you only get an engineer for two years before they go to Google or Facebook."
'It's all emotional'
Winning over a venture capital firm is all about showing them the right data, Carrillo said. But winning over the tech workers themselves? That's all emotion.
"When our investors first suggested Sacramento, I said hell no," said Sheri Atwood, founder of SupportPay, a child support payment start-up that was founded in Silicon Valley and moved to Sacramento this year.
"I didn't have any opinion of Sacramento," said Brian Dombrowski, founder of Fantag, a video tagging app that got its start in San Jose but is now based in Sacramento. "Which, I guess, showed my awareness of it."
The reason it takes Carrillo as many as four tries to even get a start-up founder to take an all-expenses-paid day trip to Sacramento is because people have such low expectations of it.
Compared with the Bay Area, with its world-renowned start-ups and incubators, the vibrancy of the Mission and Castro districts, its history as a civil rights trailblazer, its esteemed culinary scene and its proximity to cultural institutions, beaches and hilly hiking trails, Sacramento may appear a bit plain.
"If you bring up Sacramento, people's noses crinkle up. It doesn't give them the same emotional lift as when you say Seattle," Broome said. "It's all emotional, and that's what kills us."
So, once Carrillo has done the data-based legwork to persuade people in the Bay Area to at least go and see Sacramento, Broome and the rest of the economic council take over. They create a custom itinerary intended to make Sacramento feel like it's really not so different from San Francisco.
If a start-up is in the agriculture tech industry, the group will add stops at UC Davis to meet with faculty, visit seed companies or tour local farms. If a start-up isn't large enough to warrant its own office, the economic council will show the company Urban Hive, a co-working space similar to the dozens of WeWorks that dot the Bay Area. They'll swing by the one Philz Coffee in town, a Bay Area staple. Lunch will be at organic, sustainable, farm-to-fork restaurants. And they'll treat them to suite or floor seats at a Kings basketball game at the high-tech Golden 1 Center.
"I've never seen someone walk onto the floor [of Golden 1] and not act like a 5-year-old on Christmas Day," Broome said.
How's that for emotion?
The challenge
Carrillo and Broome's sales pitches have worked for at least half a dozen companies that have made the move within the last year.
SupportPay, which struggled to compete with the likes of Google and Facebook for talent, has hired more than 15 people since the start of the year.
Fantag, which raised $1.5 million in a seed round from Sacramento venture capital firm Moneta Ventures, has more than doubled its team size this year.
Greg Connoly, founder of Trifecta, a Los Angeles start-up that moved to Sacramento this year, said being a bigger fish in a smaller pond has given his company more visibility.
But changing perceptions takes years. Changing an economy takes decades. The economic council is banking on there being a tipping point — a moment when the talent in Sacramento will stay and build their own companies.
Far from seeing Sacramento's efforts as a threat, the Bay Area Council, a nonprofit that does economic development in the region, has an informal working relationship with its compatriots in Sacramento to try to make the mega-region a reality.
"We would much rather see Sacramento's economy grow than see people who would like to be in our area leave this state," said Jim Wunderman, CEO of the Bay Area Council.
Cities such as Austin, Denver and Reno have in recent years wooed tech companies to relocate, offering generous tax breaks and other monetary incentives. When it expanded beyond the Bay Area, automaker Tesla opted to build its gigafactory near Reno after the state of Nevada agreed to offer incentives worth $1.25 billion, including no property taxes for 10 years and no sales taxes for 20. Plus, it offered $195 million in tax credits that Tesla can sell for cash.
Working with Rick Rasmussen at UC Berkeley's Sutardja Center for Entrepreneurship and Technology, the Greater Sacramento Economic Council asked for an assessment of its start-up ecosystem to get a sense of how it compared with the Bay Area.
It didn't get any Fs, but it didn't get many A's either. A report card full of Cs reflected the region's start-up shortcomings, which include a shortage of firms that do late-stage funding, a lack of knowledge-sharing events and conferences, and too few law and human resources firms that work with businesses.
All of this can be fixed, Rasmussen said. "But it's not there yet."
Still, the economic council and its partners are placing a bet.
"The wave hasn't begun, but the current is strong," said Mehta, the Silicon Valley investor who partnered with the economic council this year. "I'd rather chase the current than the wave."
------------
FOR THE RECORD
Sept. 22, 2:10 p.m: An earlier version of this article incorrectly referred to Moneta Ventures as Maneta Ventures.
Sept. 24, 11:24 p.m.: An earlier version of this story misstated Rhombus Systems' line of work as unmanned aerial systems. It is cloud-managed video security.
------------
ALSO
The thinking behind Snapchat's sports and weather filters
Intel and Waymo expand their self-driving-car collaboration