An attorney for San Bernardino terrorism victims is taking on social media apps for harboring extremists. Does he stand a chance?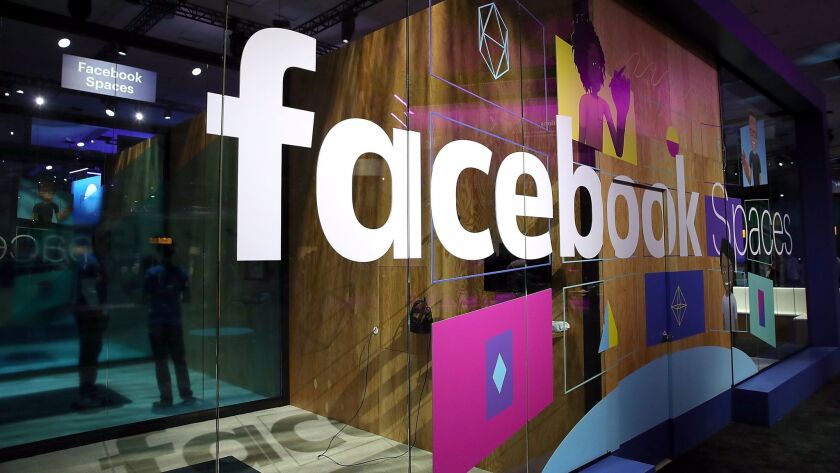 Like anyone else today, terror groups take advantage of social media apps to promote their work. They post violent videos on YouTube, brag about their exploits on Twitter and organize for battle on Facebook.
Technology companies say they try to banish terrorists from their apps when they're spotted because the content is too objectionable for their services. To victims' families, that's not enough.
Keith Altman, a Michigan attorney, has now filed lawsuits against Twitter, Facebook and YouTube owner Google on behalf of people killed in attacks in Europe, Dallas, Orlando, Fla., and, as of this week, San Bernardino. He's following a similar playbook in each case.
The families of San Bernardino victims Sierra Clayborn, Tin Nguyen and Nicholas Thalasinos are seeking unspecified damages from the three firms.
But they stand only a slim chance of getting a payout, if history holds up. Here's why.
The Anti-Terrorism Act
For 25 years, the law has provided a way for people affected by international terrorism to sue for three times the damages they suffer. An organization declared by the U.S. government to be a foreign terrorist group must have committed, planned or authorized the attack. Anyone who knowingly provides substantial assistance to the attacker can be on the hook for paying the damages.
Reuters found in 2015 that many victims sued Iran, Syria, the terrorist group Hamas and overseas banks. The victims' families have won billions of dollars in damages, though they often struggle to get foreign entities to turn over any cash.
Jodi Flowers, an attorney who has argued several such cases, said she wasn't aware of any U.S. companies being ordered to make a payout. And a scan of cases in recent years didn't reveal any U.S. companies held liable.
Still, in the last couple of years, Altman and a couple of other lawyers have zeroed in on U.S. tech companies such as Google and Facebook, which through their multibillion-dollar valuations have led the U.S. stock market to record highs.
The Communications Decency Act
For 20 years, the law has provided a powerful shield for online businesses that might otherwise be on the hook for big payouts to people affected by something users post on their services.
The law says online businesses can't be considered the publisher or speaker of things their users say. Web forums, review sites and social media companies can exist without fear of being sued for what their users post.
As long as Internet companies behave as intermediaries that simply host user content — with the exception of certain criminal claims, such as child pornography — they should be able to successfully beat any lawsuits saying they're aiding and abetting people making harmful statements.
Altman vs. Silicon Valley
Victims' families allegations
Terrorists such as San Bernardino shooters Tashfeen Malik and Syed Rizwan Farook were inspired to commit violence by viewing and spreading radical propaganda on social media.
The apps should be on the hook because a) they allow terrorists to create accounts, b) sometimes share revenue with terrorist groups and c) effectively become content creators by writing the software that places ads next to extremist content.
Twitter, Facebook and Google's rebuttal
Last year, a federal judge in a case with which Altman isn't affiliated said providing accounts to terrorists doesn't make Twitter liable. Faulting Twitter for account creation would treat the company as a publisher, the judge wrote.
In the Orlando nightclub attack case, the companies noted last week that a domestic incident is not an act of international terrorism and that the connection to a foreign terrorist organization is weak. They also see little evidence any services or revenue possibly rendered to terrorists were essential to carrying out the Orlando attack. On top of that, of course, they say they can't be liable for users' speech.
They have yet to respond in court to the San Bernardino lawsuit filed Wednesday.
Altman sees high stakes in the dispute.
"If we're right, this is going to change how social media in the U.S. works," he said.
But he's willing to accept that the only victory may be outside the courtroom. He said the tech cases have brought awareness to how terrorists use technology and forced them to bolster policing on their services. Since these and other cases came to light, companies have pledged to remove problematic posts faster and draw finer lines between free expression and objectionable content.
"As a practical matter, American citizens are no longer going to tolerate [terrorist support] from U.S. companies," Altman said. "Whether won or lost, these companies are not going to be able to do whatever they want anymore."
Twitter: @peard33
Los Angeles Times researcher Scott Wilson contributed to this report.
ALSO
San Diego woman gets 3 years in prison for hiding immigrants in her home
Romance novel cover model wanted in Connecticut robberies is arrested in San Diego
5 shootings, 3 injured, 1 dead: Couple charged in rampage across southeast L.A. County
---