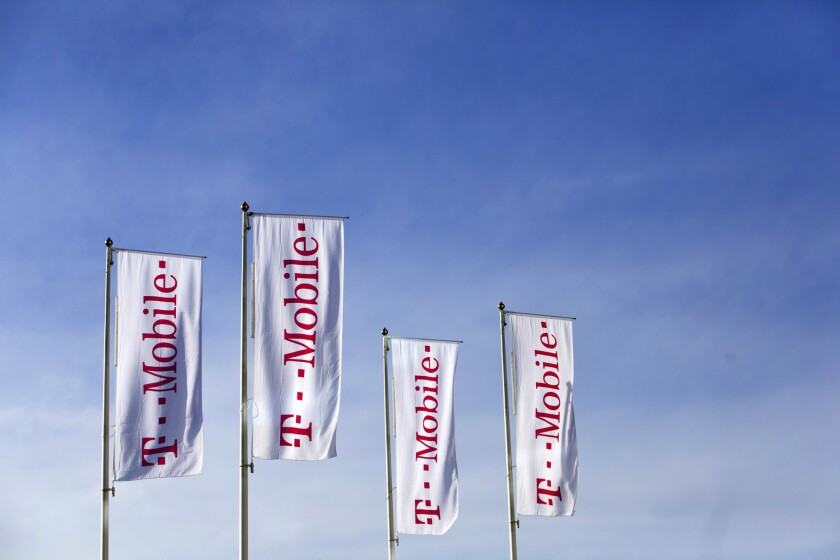 In yet another move that probably will draw the ire of its wireless rivals, T-Mobile on Friday announced that it will soon double the amount of Internet data users can consume at high-speed 4G LTE at no extra cost.
T-Mobile said customers on its $50 monthly Simple Choice plan will now get 1 gigabyte of 4G LTE data and tethering -- up from the 500 megabytes previously included. T-Mobile does not give overage charges, but users cannot surf at high speeds after they have exceeded their limits.
The Seattle carrier said the change will start going into effect March 23. For an extra $10 a month, users will also receive 3 GB of 4G LTE data, up from 2.5 GB previously.
VIDEO: How Dorian Satoshi Nakamoto chose which reporter to speak to [Video]
However, new customers who want an unlimited amount of 4G LTE data, plus 5 GB of tethering, will be required to pay an extra $30 a month, up from $20 previously.
Existing customers who already pay for unlimited 4G LTE will be allowed to continue paying $20 a month, but if they want 5 GB of tethering -- twice as much as they get now -- they will have to choose to pay $30 a month.
Additionally, T-Mobile said the Simple Choice plan will now allow customers to send unlimited international text messages from the U.S. to most countries.
The changes are the latest in a long series of aggressive tactics by T-Mobile to lure customers away from other carriers. The company has spent a large amount of 2014 going back and forth with AT&T, with each carrier making changes in hopes of poaching customers from one another.
ALSO:
Instagram inks $100-million advertising deal
Why Thursday may have been the strangest bitcoin news day ever
Donors pledge bitcoins to Dorian S. Nakamoto; tally now up to $12,500
---