Tumblr is banning adult content, and it's already not going over well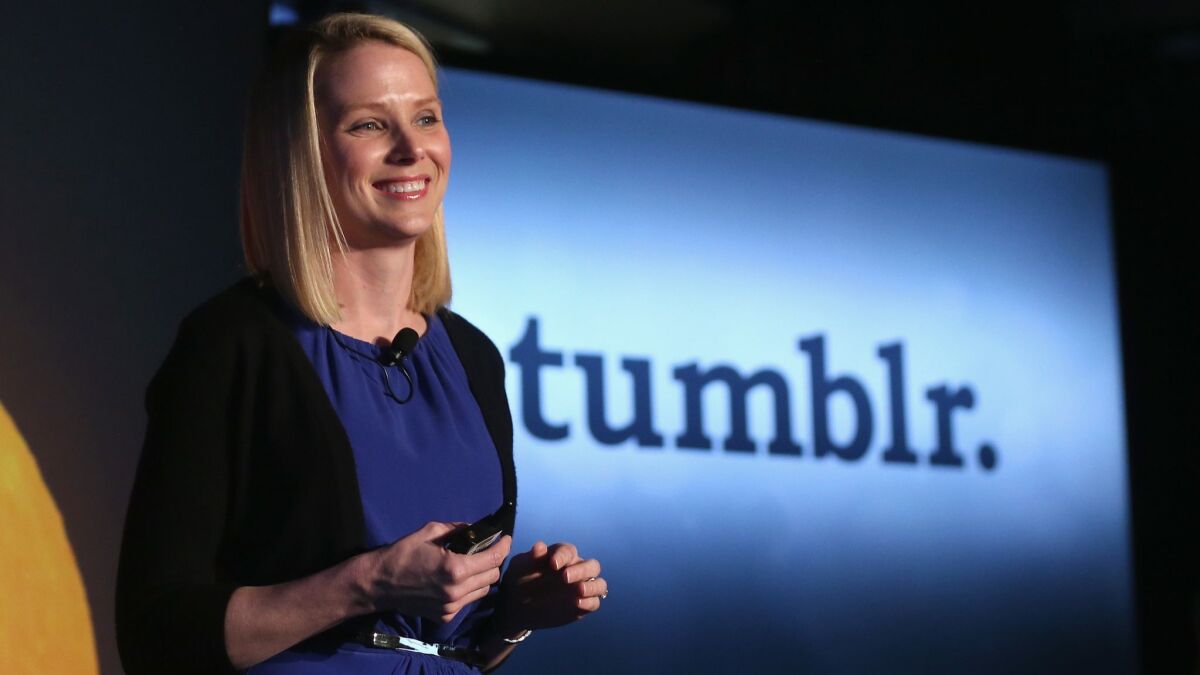 The internet is home to a plethora of destinations offering adults-only content. But soon, Tumblr won't be one of them.
The microblogging platform announced Monday that it is banning adult content. In, naturally, a Tumblr post, Chief Executive Jeff D'Onofrio said the move was meant to promote "a better, more positive Tumblr."
The move appears to stem from a recent dispute Tumblr had with Apple's iOS App Store. The Tumblr app was not available as of Nov. 16, news site the Verge reported, and a post from Tumblr indicated it was related to an issue with the filter the site used to automatically remove child pornography.
"Every image uploaded to Tumblr is scanned against an industry database of known child sexual abuse material, and images that are detected never reach the platform. A routine audit discovered content on our platform that had not yet been included in the industry database," Tumblr said in the post.
Monday's announcement said the ban on adult content will be enforced beginning Dec. 17. But many people are already seeing their content flagged — including posts that don't appear to run afoul of Tumblr's new community guidelines.
In his announcement, D'Onofrio had warned this might be a problem. The company is using a digital tool, not human moderation, to assess posts.
"Filtering this type of content versus say, a political protest with nudity or the statue of David, is not simple at scale," he wrote in the post. "We're relying on automated tools to identify adult content and humans to help train and keep our systems in check. We know there will be mistakes, but we've done our best to create and enforce a policy that acknowledges the breadth of expression we see in the community."
A Tumblr spokesperson noted in an email that if users believe their posts were incorrectly flagged, they can appeal for a human reviewer to take a look.
Users also took issue with the language in the new community guidelines; specifically, the stipulation that "female-presenting nipples" would not be allowed. Instagram has a similar policy, which that company's CEO said in 2015 was also a result of App Store policy. An article on Tumblr's Help Center says content showing nipples in the context of breastfeeding, birth, mastectomies, gender affirmation surgeries and other health-related scenarios will still be allowed.
On Twitter, people decried the move as misogynist and overly puritan.
Another concern: Tumblr has a thriving community of transgender and nonbinary users, many of whom aren't sure at which point their nipples take on a gender identity.
Tumblr was founded in 2007 and gained prominence in the following few years as people migrated from LiveJournal, Fanfiction.net and DeviantArt. (Casey Fiesler, an assistant professor of information science at the University of Colorado-Boulder, published a visualization of this shift in a Q&A on Slate.)
Yahoo acquired Tumblr in 2013 for $1.1 billion, though without a clear vision for its future or growth. Three years later, Yahoo concluded that it had vastly overpaid.
Founder David Karp left in 2017, prompting the Ringer to ask whether Tumblr was over. As with many other social media sites, users have complained that not enough has been done to limit far-right users and posts. A Kotaku article from July of this year called Tumblr's current incarnation "a joyless black hole."
Over the years, Tumblr has also struggled with swarms of porn bots. A Tumblr blog called Purge the Bots was created this year to raise awareness of the problem and update users on what actions the site was taking to address it. A total ban on adult content could solve the problem, though possibly at the cost of users who are on Tumblr specifically for adult content.
A 2017 Glamour article about porn on Tumblr pointed out the site's GIF-heavy and largely artistic approach to pornography is part of its appeal to its majority-female user base. If Tumblr's changes make the site no longer a pornography destination nor a welcoming space for young LGBTQ people, and with the general trend of young people turning to newer mobile-friendly apps like Instagram and YouTube, who's left to even want to use Tumblr?
A decade ago, LiveJournal made a similar pronouncement banning adult content. That site summarily deleted hundreds of blogs, and users abandoned the platform in droves.
Follow me on Twitter @jessica_roy.