Twitter misses revenue goals in quarterly earnings report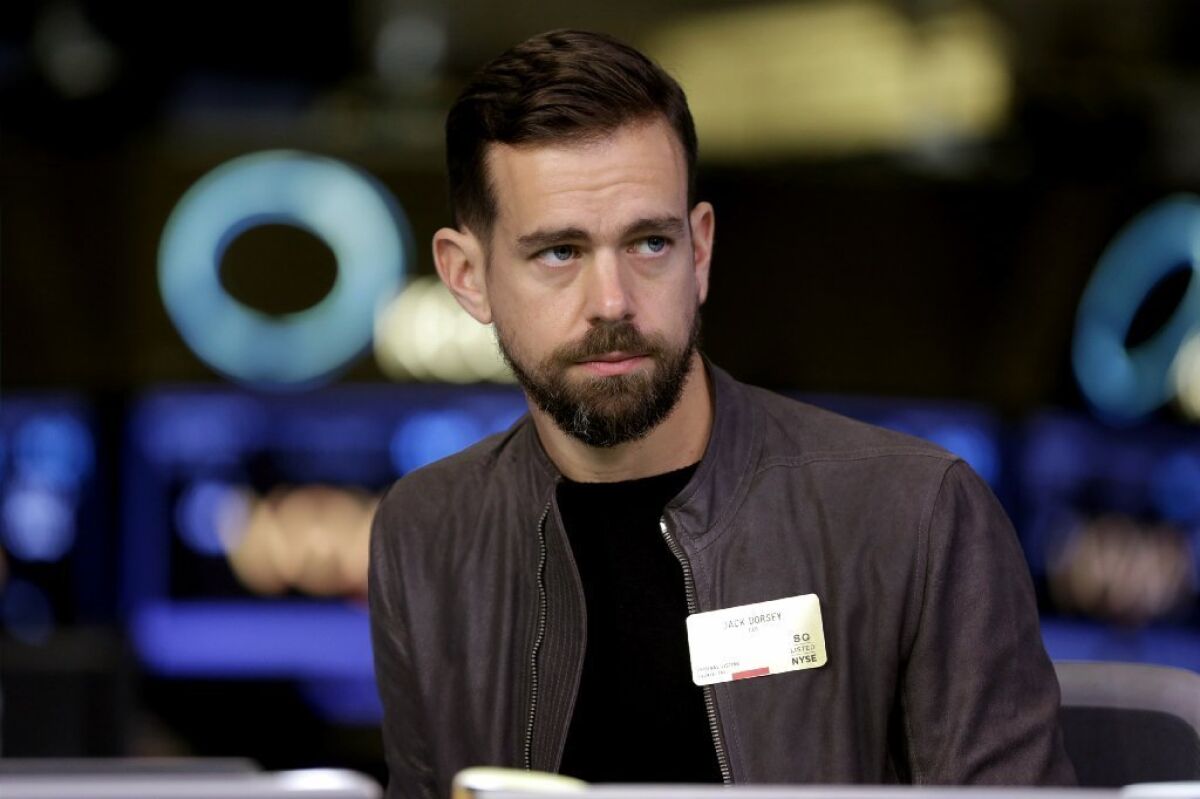 Twitter Inc. reported user growth in its first-quarter earnings statement Tuesday, but the good news was overshadowed by weaker than expected revenue and a dramatically reduced forecast for earnings later this year.
Shares of the social media company plunged more than 10% in after-hours trading to less than $16.
The San Francisco company reported earnings of 15 cents per share on $594.5 million in revenue, up 36% from a year earlier, for the three months ended March 31. Net losses totaled $80 million, about half the number from the same period a year ago.
Analysts surveyed by Thomson Reuters expected Twitter to report revenue of $607.8 million.
Twitter also forecast revenue in the second quarter of between $590 million and $610 million -- well below Wall Street estimates of $677 million.
"Brand spend didn't grow as quickly as expected," Jack Dorsey, Twitter's chief executive, said about advertising revenue, which grew 37% year on year.
Despite that, Twitter added monthly active users for the first time since the third quarter of last year. It tallied 310 million monthly active users in the first quarter, up from 305 million the previous quarter (those numbers exclude SMS Fast Followers, an audience that uses Twitter through text messaging in some foreign markets).
"This quarter we saw a return to sequential growth in monthly active usage, driven by seasonality and marketing initiatives," said Anthony Noto, Twitter's chief financial officer. "We have a strong product road map designed to tap into incremental brand-oriented online video budgets and will deliver additional features for advertisers later this year."
See more of our top stories on Facebook >>
Part of that will be emphasizing the platform's role in bringing users together during live events. Twitter also revamped its timeline earlier this year to steer users toward more popular tweets. The company said only 2% of users have opted out of the new timeline.
It has been a tumultuous year for the company, which lost its chief executive, replaced him with cofounder Jack Dorsey, who's still running another public company, and then lost five more key executives. Twitter's stock has fallen about 67% in the last 12 months.
Dorsey has pledged to make Twitter more accessible to users and to add revenue-generating features. In a surprise move, the company won a bid earlier this month to stream some NFL games this coming season -- part of a larger strategy to increase video consumption on its platform.
"Twitter desperately needs to get its momentum back," said Debra Williamson, an analyst for EMarketer. "Its deal with the NFL caught a lot of people by surprise. Streaming football games free to Twitter users is the kind of bold move that the company needs to make if it wants to restart usage growth."
Another question moving forward is whether Twitter can leverage its popularity with celebrities, athletes and journalists to encourage its broader use, said Michael Pachter, an analyst for Wedbush Securities.
SIGN UP for the free California Inc. business newsletter >>
"Twitter has a powerful brand, a sizable first-mover advantage, and a large installed base of interesting people," Pachter said. "Should the company convince its interesting users to post on Twitter first, it will have a greater chance of succeeding in attracting followers interested in those interesting users. This requires a unified and clearly articulated strategy, and we find that lacking at present."
Follow me on Twitter: @dhpierson
ALSO
IBM makes a big shift into cognitive computing
Apple could report first quarterly revenue drop in 13 years
Concerns about iPhone sales loom over Apple's earnings report
---