Uber opens robotics center, fueling speculation on self-driving cars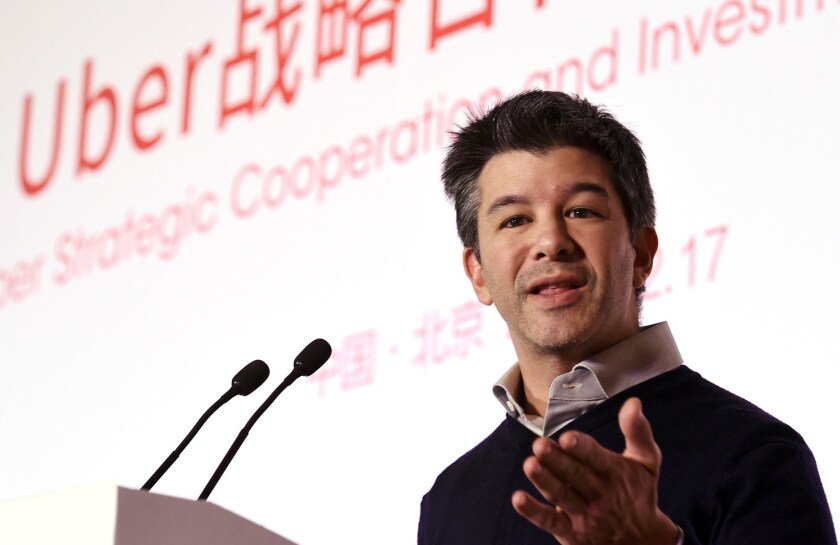 Ride-hailing company Uber announced Monday a partnership with Carnegie Mellon University to open a robotics research center, further fueling speculation that it plans to invest in self-driving cars.
The San Francisco company announced on its blog that the Uber Advanced Technologies Center in Pittsburgh "will focus on the development of key long-term technologies that advance Uber's mission of bringing safe, reliable transportation to everyone, everywhere."
Neither Uber nor Carnegie Mellon immediately responded to requests for comment.
Uber did not explicitly mention self-driving cars, but said Carnegie Mellon staff and students would work with Uber to research and develop mapping, vehicle safety "and autonomy technology."
Thilo Koslowski, vice president and automotive practice leader at research firm Gartner, said this is a clear indication that Uber wants to develop technology related to self-driving cars.
"The company is now recognizing it needs a magic sauce on the tech side to make sure no one can quickly get to where it is," Koslowski said. "It's recognizing it needs a technological innovation to add to the existing app."
Uber is the leader in the ride-hailing industry, but there isn't a lot to differentiate it from competitors, he said. By investing in autonomous technology, it can offer customers something its competitors can't, and widen its lead in the market.
Koslowski said the idea of Uber replacing its drivers with self-driving cars is "really out there," and it may be a while before legislation and consumer confidence allow self-driving cars to chauffeur passengers on public roads. In the short term, Uber's partnership with Carnegie Mellon will lead to technologies that make existing vehicles safer, he said.
"I think what they will do is offer an after-market device, potentially something that can be installed in vehicles already on the market today, and their drivers can buy or lease them," Koslowski said. "This way, Uber can say its vehicles are even better and safer for customers, which will increase the market entry barrier and make it harder for competitors to catch up."
At Re-Code's Code conference last year, Uber CEO Travis Kalanick said that he liked the idea of self-driving cars and saw potential for them to lower costs.
Twitter: @traceylien
---