Uber fined $750,000 for letting drivers work after customers complained of drunk driving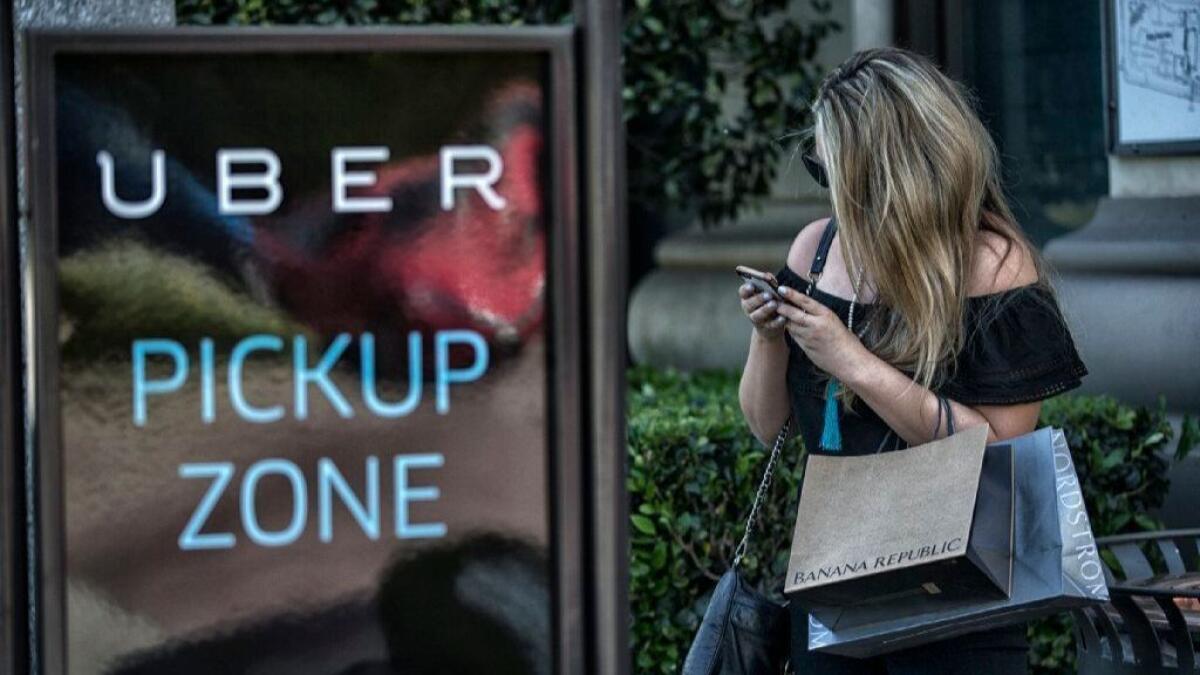 The California Public Utilities Commission fined Uber $750,000 for failing to follow a "zero tolerance" policy on investigating and suspending drivers in response to customer complaints that they were driving while intoxicated.
The fine is the result of a settlement between the commission and Rasier-CA, a company owned and created by Uber to operate its services in California. The settlement approved Thursday was reached after an administrative law judge recommended fining the company $7,500 per violation, amounting to $1,132,500.

For the record:
7:25 a.m. Nov. 9, 2018An earlier version of this article said only Uber was subject to the special zero-tolerance policy. All ride-hailing services classified as transportation network companies are subject to the policy.
The violations were discovered in a Consumer Protection and Enforcement Division investigation that looked at how customer complaints of intoxicated drivers were handled from August 2014 to August 2015.
Uber reported receiving more than 2,000 complaints in that period and deactivated 574 of those drivers in response. But when investigators looked more closely at 154 of those complaints, they found that Uber failed to investigate 133 of them and failed to promptly suspend drivers in all but five of the cases reviewed.
The zero-tolerance policy that Uber agreed to follow is a special exemption for ride-hailing services classified as transportation network companies, according to the proposal adopted by the state agency. Other companies overseen by the commission are required to enroll in a drug and alcohol testing program for their drivers.
The policy mandates that the company have a clearly visible and dedicated phone number or in-app call function for complaints of driver intoxication. It also requires that the company suspend drivers for further investigation promptly after a zero-tolerance complaint is filed.
The investigators found that even when Uber claimed to have suspended a driver, other records indicated that the driver went on to provide three additional rides in the two hours after the complaint was filed. The investigation further found that there was no dedicated button or phone line for zero-tolerance complaints in particular, which introduced an element of human error into the process of deciding which customer complaints required prompt response.
In addition to the fine, Uber agreed to implement an education program on zero-tolerance regulations and file a motion to expand existing regulations and develop stronger standards for the ride-hailing industry.
Uber is on track to bring in $10 billion in 2018, making Thursday's fine equivalent to 0.0075% of the company's revenue.
Twitter: @samaugustdean