Uber board member resigns after making a joke about women at a company meeting on sexism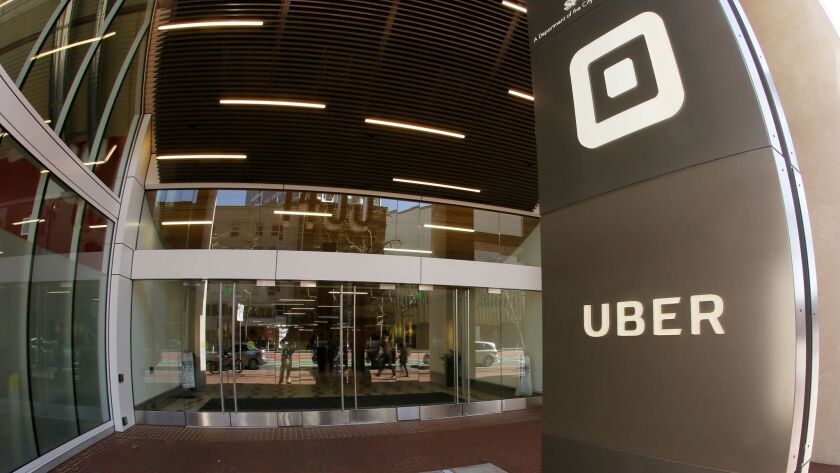 Billionaire businessman David Bonderman resigned from Uber's board of directors Tuesday evening after making a joke about women at a companywide meeting aimed at addressing the harassment of women and unprofessional conduct at the company.
"Today at Uber's all-hands meeting, I directed a comment to my colleague and friend Arianna Huffington that was careless, inappropriate, and inexcusable," Bonderman, a partner at private equity firm TPG, said in a statement. "The comment came across in a way that was the opposite of what I intended, but I understand the destructive effect it had, and I take full responsibility for that."
Huffington, a media entrepreneur who also sits on Uber's board of directors, accepted Bonderman's apology and said in her own prepared statement: "I appreciate David doing the right thing for Uber at this time of critical cultural changes at the company."
Bonderman's firm TPG will retain his board seat, and a new representative will be chosen sometime soon, according to an Uber spokesperson.
Bonderman's remarks came earlier in the day when Uber held a staff meeting to discuss recommendations from a months-long investigation into allegations of sexual harassment, bullying, discrimination and employee misconduct.
"There's a lot of data that shows when there's one woman on the board, it's much more likely that there will be a second woman on the board," Huffington said to the gathered employees.
Bonderman then interrupted her and quipped, "Actually, what it shows is that it's much more likely there'll be more talking."
In an email that was sent later to company employees, Bonderman said: "I want to apologize to my fellow board member for a disrespectful comment" that he called "inappropriate."
Bonderman, 74, also apologized personally to Huffington.
"David has apologized to all Uber employees for a remark that was totally inappropriate and against the new culture we are building at Uber," Huffington said in a statement.
The incident came as Uber seeks to move past a tumultuous start to the year and rethink its leaders' roles. Chief Executive Travis Kalanick is taking a leave of absence, and his close ally and confidante Emil Michael, a senior vice president at Uber, exited the company.
Uber reveals how it'll clean up its act as CEO Travis Kalanick goes on indefinite leave »
Kalanick's return date was not specified, and his responsibilities will undergo "review" to possibly shift some duties to other executives. He also faces the likelihood of reduced clout on the board, which is adding new "independent" members and creating an oversight committee to monitor efforts to improve corporate ethics and diversity.
"The ultimate responsibility, for where we've gotten and how we've gotten here rests on my shoulders," Kalanick wrote in an email to employees. "There is of course much to be proud of but there is much to improve. For Uber 2.0 to succeed there is nothing more important than dedicating my time to building out the leadership team. But if we are going to work on Uber 2.0, I also need to work on Travis 2.0 to become the leader that this company needs and that you deserve."
In describing reasons for the leave, Kalanick also cited the death of his mother and serious injury of his father in a boating accident last month, saying, "I need to take some time off of the day-to-day to grieve my mother, whom I buried on Friday, to reflect, to work on myself, and to focus on building out a world-class leadership team."
The Washington Post contributed to this report.
ALSO
Uber CEO pays a price for breaking the rules
Lyft is turning Uber's missteps into an opportunity
Uber's scandals test the patience of investors — and the public
---
UPDATES:
7:30 p.m.: This article was updated to include news of David Bonderman's resignation from Uber's board.
This article was originally published at 3:05 p.m.
---