Vice Media lays off about 60 staffers as it refocuses on video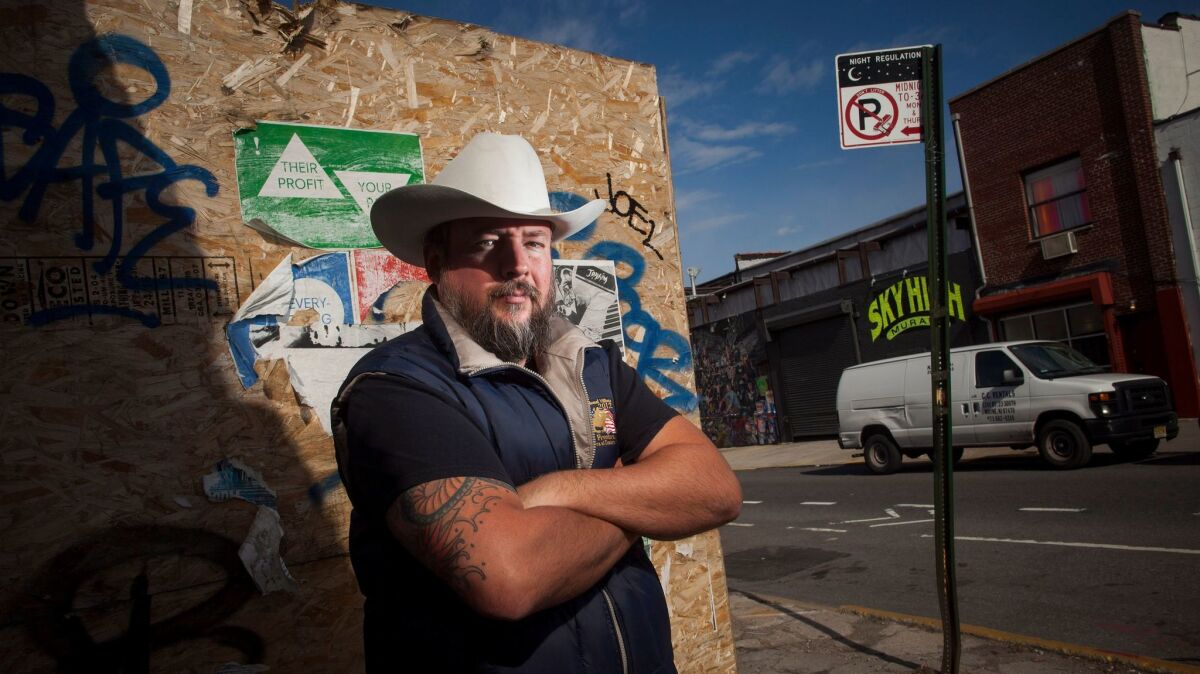 Vice Media laid off about 60 employees Friday in what the edgy news outlet described as a way to place a greater emphasis on video.
The layoffs — which affect multiple departments and represent a 2% cut of Vice's roughly 3,000 employees — come a month after Vice announced it had secured $450 million in funding from private equity firm TPG to bolster an international and video expansion.
For the record:
12:23 a.m. May 28, 2023A previous version of this article said the entire Vice Sports section was laid off and that the section would cease to exist. A portion of the staff was laid off, and Vice Sports will continue to operate.
Cutting jobs is necessary to put more resources into video production, a Vice spokesman said. The Brooklyn-based company is not a newcomer to video. It started creating video content in 2006, and the medium represents a major source of revenue.
U.S. digital video ad spending topped $10 billion in 2016 and is on track to approach $18 billion by 2020, according to data from market research company eMarketer.
Vice layoffs included positions in sales, branded content, editorial and corporate areas in the U.S., Canada and Europe, the spokesman said. This included positions in Los Angeles.
Among those laid off Friday were multiple members of the Vice Sports section, including the editor in chief of Vice Sports, Jorge Arangure.
"They made a business decision to go in a different direction with the site," Arangure said. "Personally it breaks my heart, because I really did feel we did great work.
"It was the best place I've ever worked at, and I will miss it," he said.
Vice's editorial department is represented by the Writers Guild of America East, and the union was notified Friday morning that 14 members had been laid off. Union members will receive a collectively bargained severance package and continued health benefits based on tenure, the guild said.
Founded as an alternative arts magazine in Montreal in 1994, Vice has grown into a sprawling news and advertising company. The company, headed by Shane Smith, has more than 20 shows on its channel, Viceland. Vice also has a partnership with HBO and other media companies to display its content.
Last year, the company let go of about 15 digital news employees in New York and Los Angeles citing the need to prioritize video.
Vice is not the only media company to see its future in videos rather than written articles. In the last several months, outlets including Fox Sports and MTV News announced layoffs to shift resources toward video.