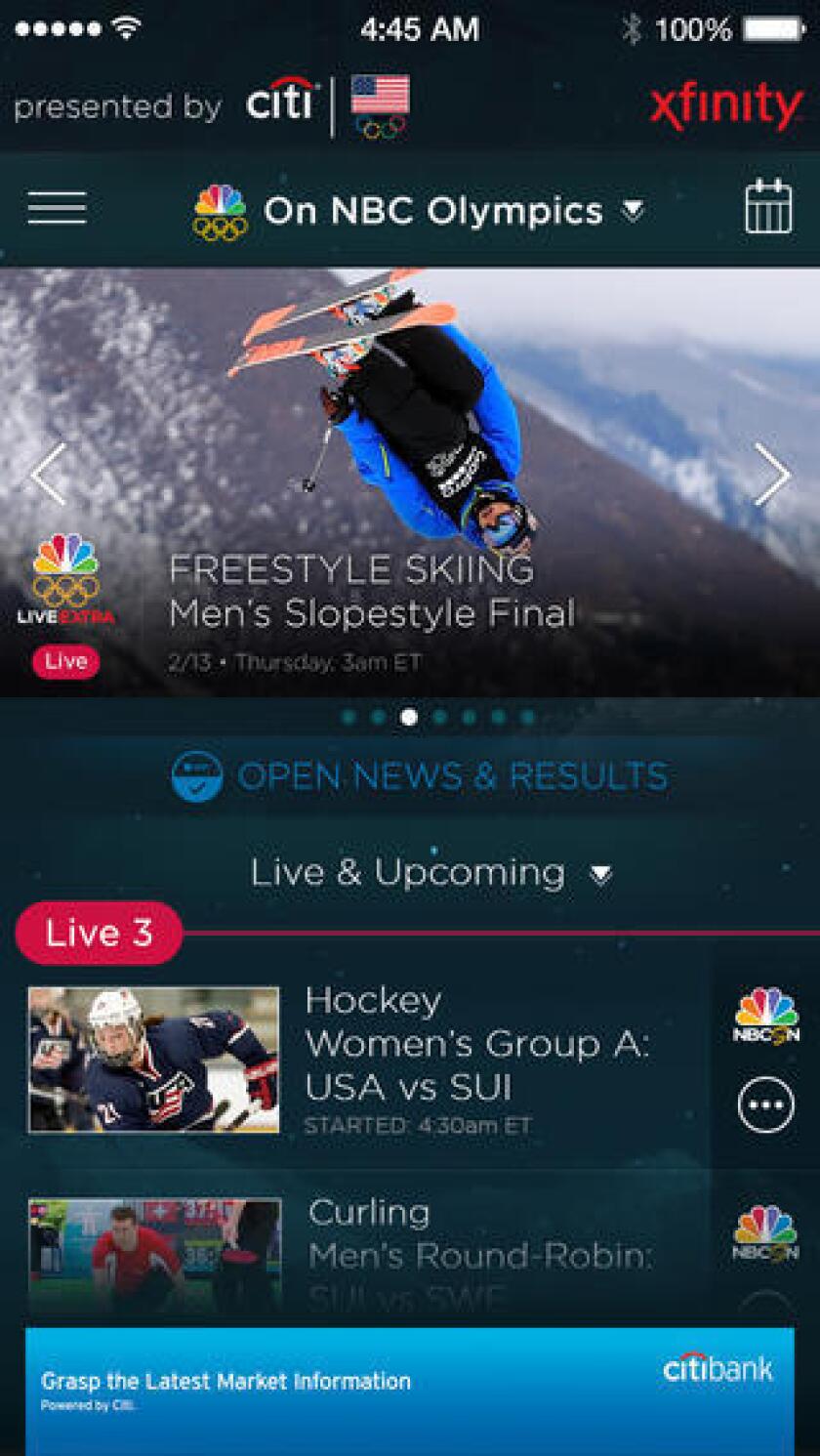 The 2014 Winter Olympics have begun, and once again people can watch the action live on the Web and through their mobile devices.
NBC, which has the rights to the U.S. broadcast of the Games, is letting people watch the sporting events through NBCOlympics.com as well as the NBC Sports Live Extra app, which is available for both Apple iOS and Android devices. Live streaming of the events began Thursday and goes through Feb. 23.
To watch, viewers are required to have a cable or satellite subscription with one of NBC's participating partners. Viewers must sign in with their subscription login information to be verified and gain access to all of NBC's live content.
PHOTOS: 10 ways to use the sharing economy
The website and apps will stream all sporting events, but they will not stream the opening ceremony of the Sochi Olympics.
Unverified users will be able to watch up to 30 minutes of the first time they visit either the website or use the mobile app. After that, unverified users will only be able to watch 5 minutes of free content each day.
Users can also go to NBCOlympics.com to watch highlights and video of events after they air live. Highlights will also be available for mobile devices through the NBC Olympics Highlights app, available for Apple iOS and Android devices.
ALSO:
Twitter stock tanks on weak growth numbers
Popular mobile game Flappy Bird taking in $50,000 daily
---