Waze tests carpooling in Bay Area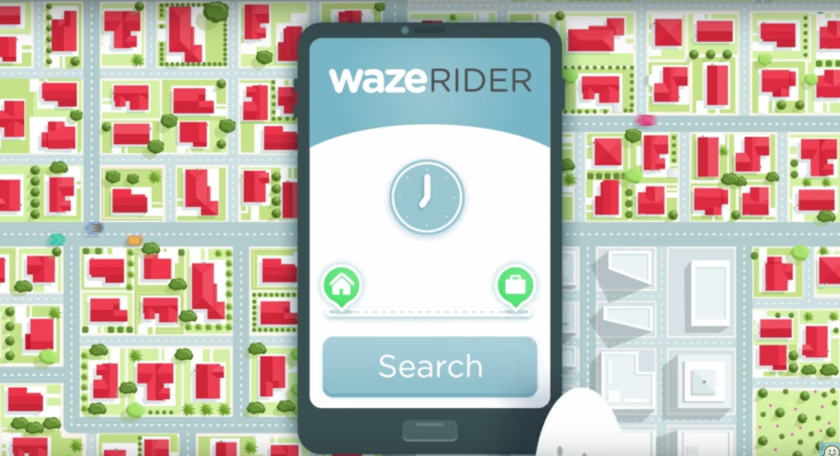 Reporting from San Francisco —
Google-owned mapping company Waze is testing a carpooling option with select Bay Area employers, it announced Monday.
Best known for its mapping app that lets drivers warn each other of road congestion, accidents and streets to avoid, Waze said on its website that it already connects millions of drivers every day, so adding carpooling is a natural next step.
"Since so many people are already using Waze to get to work, why not help a fellow commuter heading in the same direction?" the company wrote.
Kim Kirchner, a representative at Coburn Communication, Waze's agency partner, added that the carpooling option is only a pilot, "not unlike the other tests Waze conducts with regularity in its backyard," she said. "The company has not committed to any future plans."
The carpooling feature is available by invitation only to a select group of employers and their employees in the Bay Area, with a focus on Silicon Valley firms. Employees at participating companies can use the service by downloading the new Waze Rider app which, like the Uber and Lyft apps, handle all coordination, communication and payment.
Unlike Uber and Lyft, which take a cut of the fare and compensate drivers per ride, Waze does not collect payment and drivers only earn back the cost of gas for the trip. The company said ride payment will be in the range of the IRS' mileage reimbursement rate of 54 cents per mile, but likely lower.
The not-for-profit nature of the carpool also means Waze and its drivers aren't on the hook for commercial car insurance.
While carpooling has been around for as long as people have been willing to share a ride, transportation experts say it has struggled to gain traction because there hasn't been a critical mass of commuters willing to participate. Safety concerns and social awkwardness have also deterred the practice.
But with commercial carpooling services such as UberPool and Lyft Line gaining popularity in recent years, commuters might finally be comfortable with it.
Lyft launched a non-commercial carpooling service in the Bay Area in March, but is still trying to sign up drivers who are willing to share their commute with other riders. Uber signaled its intention in correspondences with the Public Utilities Commission to launch a similar option in California.
Twitter: @traceylien
---