WWDC 2013: What to expect at Apple developer's conference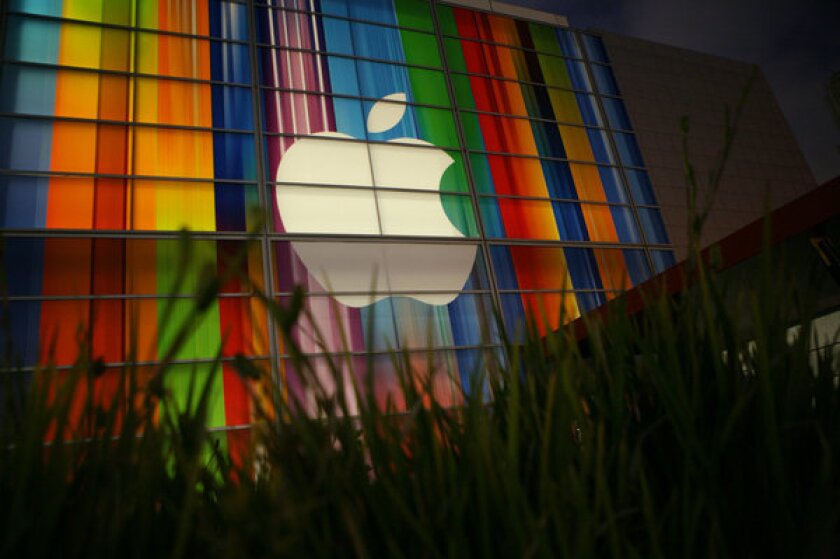 Apple's annual Worldwide Developers Conference kicks off Monday morning with a keynote event that's expected to feature a slew of new products and services by the Cupertino tech giant.
WWDC 2013: Follow our live coverage of Apple's keynote
Of course, with Apple, everything is secretive, so it's not entirely clear what the company may announce. There are countless rumors floating around on the Web, but here's what we think you should and shouldn't expect from the company.
Likely to be revealed
iRadio: Expect Apple to finally unveil its own music streaming service that is believed to be supported by ads and function similarly to Pandora. In the last few weeks, the company has reportedly completed agreements with many of the top music labels, so the service, which was first reported months ago, is expected to be ready for its unveiling Monday. Apple is late to the music-subscription game, but iRadio should help the giant quickly bounce back.
iOS 7: Having already put up "7" banners, there is very little chance Apple won't preview the latest version of its mobile operating system at WWDC. Typically, new versions of iOS bring more features and sometimes a new app or two, but this year, iOS is expected to have a brand-new look. Hardware design chief Jony Ive is now leading the interface design of the company's software, and he's expected to make his first mark with the new-look iOS 7.
Mac OS X 10.9: Along with its mobile operating system, Apple has also recently been using WWDC to unveil the latest versions of its desktop operating system. Last year, it introduced Mac OS X 10.8 Mountain Lion, and this year, Mac OS X 10.9 is expected. However, it's unclear what cat Apple will choose as its mascot, or if the company will drop naming it after cats altogether.
Updated MacBook Air: Apple is expected to announce updates for its line of ultra-thin MacBook Air laptops. The new versions of the laptops may come with new chips that expand their battery life and allow them to download content from the Internet faster.
PHOTOS: Top music subscription services
Don't count on it
iPhone 5S: Although Apple has used WWDC to unveil new versions of its smartphone, the last time the company unveiled an iPhone at the conference was back in 2010 when it introduced the iPhone 4. These days, Apple instead waits until the fall to launch its device, so don't expect to see a new iPhone on Monday.
iPad 5: Although a few companies have already built cases for the rumored iPad 5 and have thousands of units in stock for customers to order, don't expect Apple to unveil a new tablet. The company has never used WWDC to introduce one of its iPad tablets, and there have been no credible signs that Apple will change its ways this year.
Apple TV: The mythical Apple TV has been rumored for years and is always brought up whenever Apple announces a press event or a keynote. But just like every other time, you can count on the company not to unveil an Apple TV.
iWatch: Since the end of last year, rumors about an Apple iWatch have been swirling all across the Internet. The reports seems legitimate, but there have been no signs that the iWatch is ready to be unveiled nor that it will be unveiled at the conference Monday.
ALSO:
What kind of cat will the new version of Apple's Mac OS X be?
Left cash at home? Venmo helps users pay with their smartphones
Apple puts up a '7' banner, signaling iOS 7 may be unveiled next week
---