LAPD officer violated department policy when he fatally shot a mentally disabled man at Costco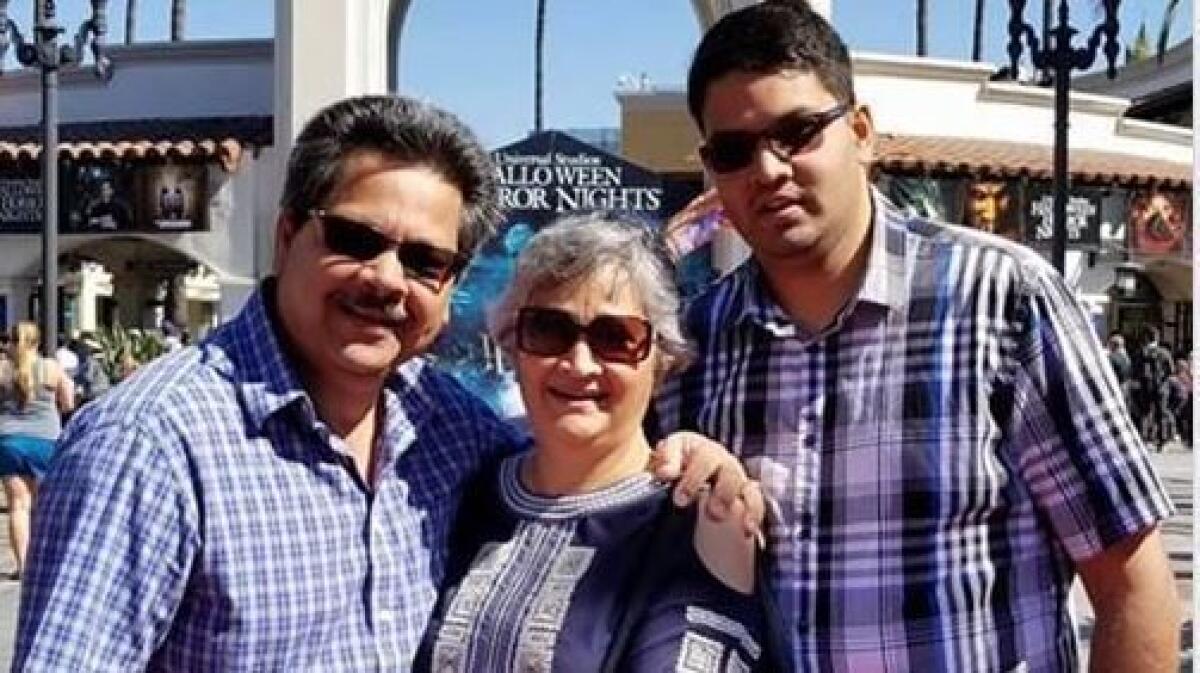 A Los Angeles police officer violated department policy when he fatally shot a mentally disabled man and wounded the man's parents while shopping at a Costco, the Police Commission ruled Wednesday.
LAPD Chief Michel Moore also found the off-duty shooting out of policy and will now decide whether the officer, Salvador Sanchez, will keep his job.
Sanchez, who was getting food samples while holding his young son, was struck on the head by French in an unprovoked attack at the Costco in Corona on June 14, 2019, according to a 30-page report by Moore.
Sanchez told investigators that he thought French, 32, had shot him. But there were inconsistencies in his account, and French turned out not to have a gun, the report said.
In a written statement, Moore expressed "profound regret" to French's family.
"The decisions and actions of this officer cannot be justified and are inconsistent with the Department's core values, training and expectations of every member of this organization," Moore said.
After presenting the case to a grand jury, Riverside County prosecutors declined to charge Sanchez, who worked in Southwest Division and has been with the LAPD for eight years. The department has stripped him of his police powers and assigned him to home.
French's parents, Russell and Paola French, have sued the city of Los Angeles, arguing it is liable for Sanchez's actions off-duty. They are undergoing more surgeries after being seriously wounded in the shooting, said their attorney, Dale Galipo.
"They're obviously disappointed there was no criminal prosecution, especially now with what's going on across the country with other cases they see," Galipo said. "At least with some, like George Floyd, there is going to be a prosecution. Many families are wondering, 'Why not in my case?'"
David Winslow, an attorney for Sanchez, said the officer perceived a deadly threat and acted to defend himself and his child.
"Sal was off duty shopping with his family, holding his baby when he was violently attacked from behind without any provocation whatsoever," Winslow said in a written statement. "He was hit in the head so hard that he was knocked to the floor unconscious. The blow to the head was so forceful he believed he had been shot. When he awoke he was laying on the floor semiconscious. His baby was screaming and he thought he had been shot too."
French, who began suffering mental health problems after high school, lived with his parents and was mostly nonverbal, Galipo said.
As the Frenches and Sanchezes converged around the Aidells sausage sample booth that evening, Kenneth French suddenly hit Sanchez on the right side of the head. The two men did not appear to have had any contact with each other prior to that, Moore's report said.
Sanchez fell to the ground. He thought he had been shot and thought he saw French still pointing a gun at him and his son, he told investigators. He pulled out his own gun and fired twice at French. Shoppers screamed and ran.
French collapsed but still had a "concentrated, intense look in his eyes, still looking at me and my son," Sanchez told investigators. "I remember we were face-to-face and his arm was still extended out, and I believe he still had that same gun, and I fired twice more in his direction at him."
Sanchez said he did not see French's parents as he continued firing, sending off a total of 10 rounds into the store full of shoppers.
"Those people, I think that they were probably like — got in the way. I don't know," Sanchez said of Russell and Paola French.
Moore's report said Sanchez should have determined the extent of his injuries and whether he had indeed been shot before reaching for his weapon. He also should have spoken to French and attempted to defuse the situation. No witnesses or evidence supported Sanchez's belief that French was armed and had shot him, the report said.
Scouring the store after French was pronounced dead and his parents were taken to the hospital, investigators found only Sanchez's gun — no other weapons. French had nothing on him, not even a wallet.
Sanchez was struck only by French's hand, the report said.
Sign up for Essential California for news, features and recommendations from the L.A. Times and beyond in your inbox six days a week.
You may occasionally receive promotional content from the Los Angeles Times.