California Gov. Gavin Newsom threw businesses a lifeline this month by allowing many to move to the great outdoors. From restaurants to gyms to hair salons, Californians are moving outside to try to contain the coronavirus. Los Angeles Times photographers have traveled the state to document the spread of the coronavirus, capturing this unprecedented time with surprising, unique images that help to explain our common experiences.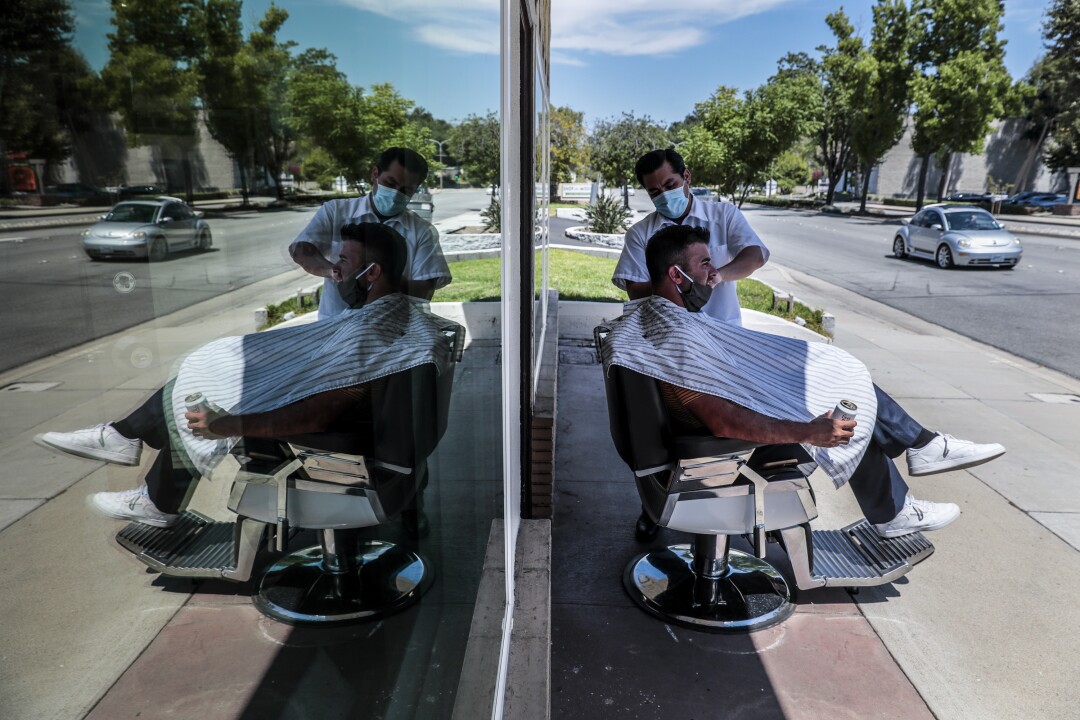 ---
The perils of parenting through a pandemic
What's going on with school? What do kids need? Get 8 to 3, a newsletter dedicated to the questions that keep California families up at night.
You may occasionally receive promotional content from the Los Angeles Times.