Search continues for man who fell from passenger ship off Long Beach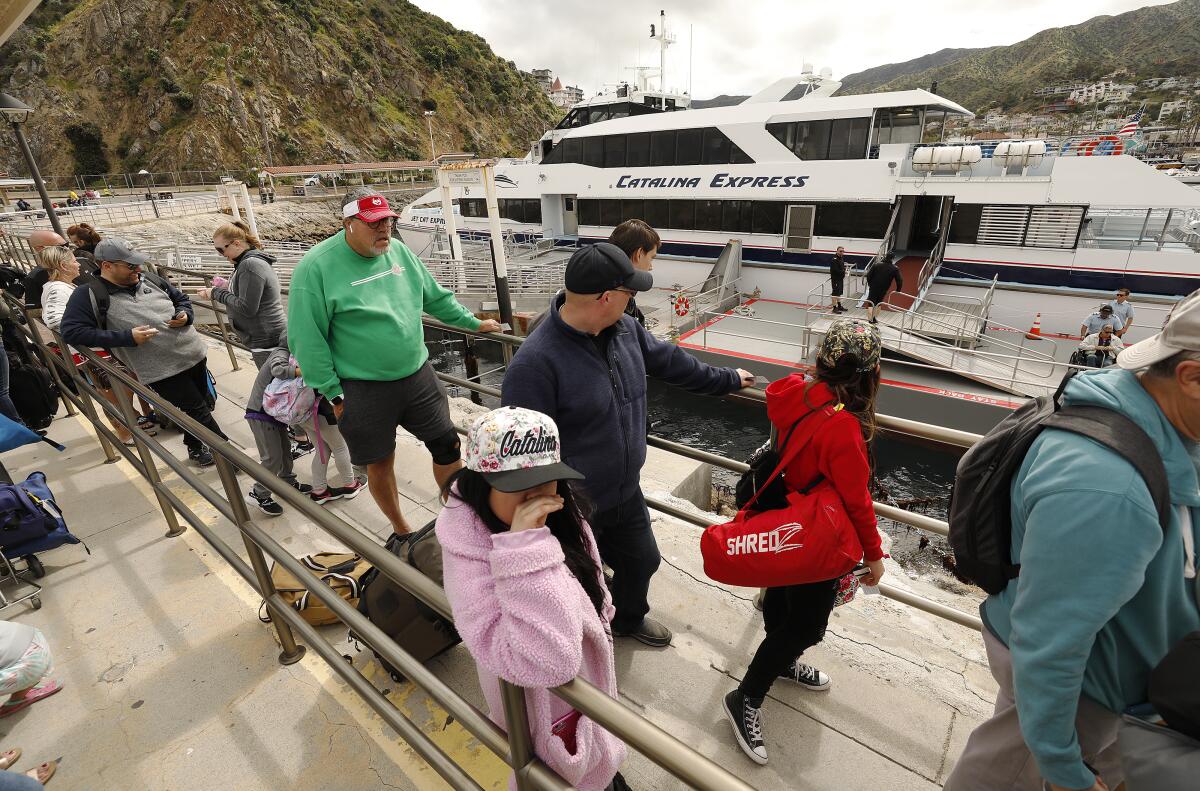 A search for a man who fell from a Catalina Island passenger ship off Long Beach continued Friday morning, with roughly 100 personnel scouring a large expanse of water.
The Los Angeles County Fire Department received a call shortly before 6 p.m. Thursday about a man who had either fallen from or jumped off the Catalina Express when it was about three miles off the coast.
The man was not located overnight, and the search picked up at dawn Friday, L.A. County Fire Department spokesperson Jonathan Matheny said.
Aircraft and boats dispatched by multiple agencies, including the Los Angeles County Sheriff's Department's Special Enforcement Bureau, were combing an "enormous area," Matheny said, adding that the search zone could entail more than 100 square miles of ocean.
Also joining in the search were L.A. and Ventura county fire departments, the Long Beach Fire Department, the U.S. Coast Guard, L.A. County lifeguards and L.A. County Harbor Patrol.
"This is a full-court press," Matheny said Friday. "We're doing everything we can to find this individual."
Details about the incident are still under investigation, and a description of the man indicated only that he was wearing a white sweatshirt.
Greg Bombard, president of Catalina Express, told reporters that deckhands saw the man go overboard from the stern of the vessel.
"When they saw him hit the water, they threw a life ring over," he said.
A crew member said the man was seen jumping from the boat, Long Beach fire spokesperson Brian Fisk said.
His grandmother, Sandra Freeman, identified him as Keion Dade, 24.
"He did come back up," she told KTLA-TV. "He was hollering for help but the boat was going too fast. They made a circle and when they came back, he was gone."
Freeman said she didn't know why Dade would have jumped.
Catalina Express ferries are one of the main means of transporting residents and visitors to and from Catalina Island, about 22 miles from Long Beach.
The Associated Press contributed to this report.
Sign up for Essential California for news, features and recommendations from the L.A. Times and beyond in your inbox six days a week.
You may occasionally receive promotional content from the Los Angeles Times.