DCFS leader Bobby Cagle to resign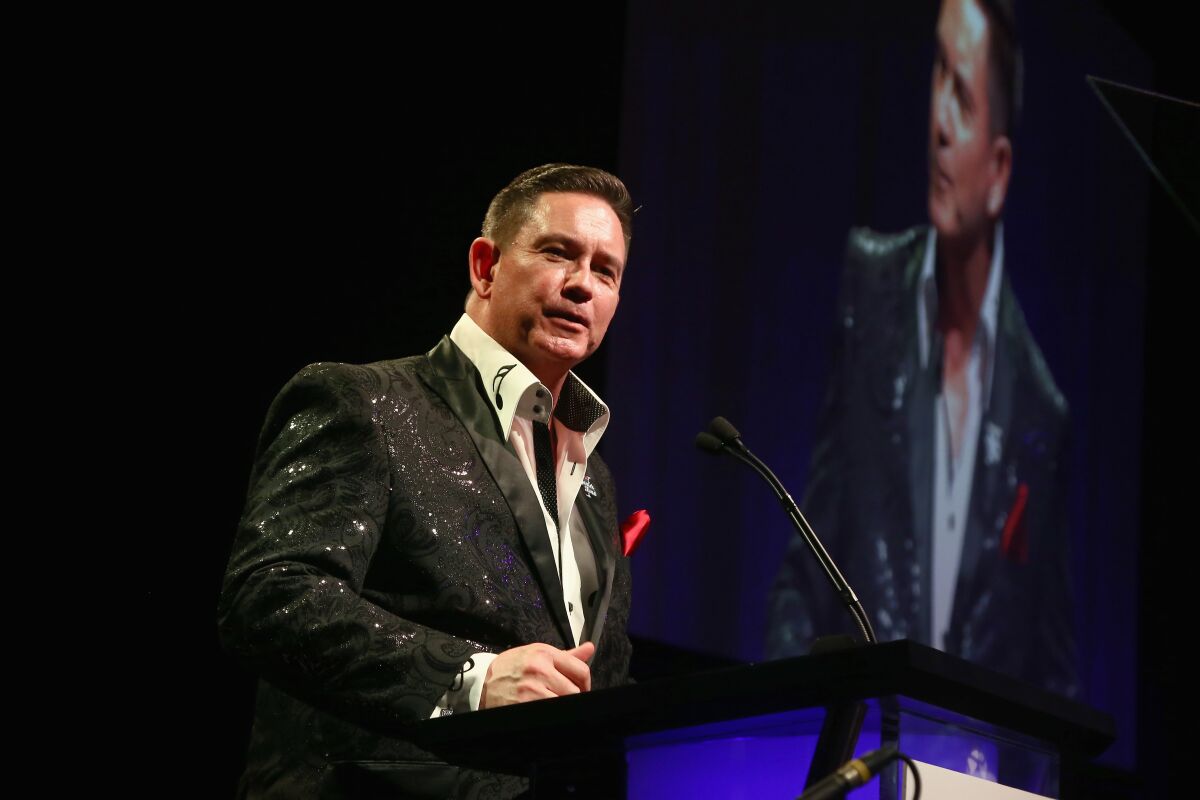 The director of Los Angeles County's Department of Children and Family Services, Bobby Cagle, told county leaders Tuesday that he planned to step down next month from running the nation's largest child welfare agency.
The departure of Cagle comes as DCFS faces mounting scrutiny over a series of highly publicized fatalities and abuse of children under the agency's care.
Last month, a foster mother in Norwalk was charged with torturing and abusing a 4-year-old boy, who was left hospitalized in a coma. The episode prompted county leaders to call for an investigation into DCFS handling of the case and triggered pointed criticism of the agency under Cagle's leadership.
"This is a good time to reimagine what it really does mean to protect a child in L.A. County," Supervisor Janice Hahn, who authored the motion calling for the investigation, said at the time.
A person familiar with Cagle's thinking who spoke on condition of anonymity described the outgoing director as "exhausted" and said his departure was not forced by a particular case.
In a letter submitted Tuesday to the Board of Supervisors, Cagle said his resignation from DCFS would take effect Dec. 31. DCFS offered no explanation for the timing of the resignation, but in a statement the agency said that Cagle planned to enter the private sector after more than three decades in public service.
"It has been an honor to lead this important work and serve alongside all of you, the thousands of committed child welfare staff in LA County DCFS," Cagle wrote in an email to staff members. "As always, I want to thank each and every one of you for your tireless efforts to protect children and strengthen families."
Cagle took over running L.A. County's child protective services apparatus in 2017 after leading Georgia's Division of Family and Children Services.
At the time, DCFS was reeling from the death of 8-year-old Gabriel Fernandez, the Palmdale boy who was abused and tortured by his mother and her boyfriend.
The case of Gabriel seemed to crystalized the county's failures in caring for vulnerable children. The Times revealed that DCFS had left the boy in his mother's care despite six investigations into abuse allegations in the previous decade.
Four L.A. County social workers were charged with child abuse and falsifying public records in connection with their work on Gabriel's case, although an appellate court last year threw out the case.
Cagle also entered into the role without the full backing of the five-member Board of Supervisors. In closed session, the board had voted 3-2 in favor of appointing Cagle, with then-Supervisor Mark Ridley-Thomas and Hahn preferring an attorney who worked in the Obama administration, JooYeun Chang. The public disagreement over Cagle continued when the board voted 4-0 to confirm him, with Ridley-Thomas abstaining.
"The candidates … were equally qualified," Hahn said in a statement at the time. "I chose to vote for the candidate who would add diversity to our department leadership."
Other high-profile deaths of children continued to plague the agency and spotlighted missed opportunities by child protective workers and agency staff. In 2018, Anthony Avalos, 10, died after enduring torture and prolonged abuse. The following year, 4-year-old Noah Cuatro died despite DCFS caseworkers having secured a court order to remove Noah from his parents' home but deciding not to carry it out.
In an interview earlier this year, Cagle expressed support for the decisions made by DCFS staff on Noah's case.
"It's very difficult for, I think, the public especially to understand why those decisions were made, but I'm confident that the decisions that were made were the right ones," Cagle said.
Support for Cagle appeared to ebb this fall in the wake of the alleged abuse of a boy by his foster mother. The boy, identified as Andres F., was hospitalized with life-threatening injuries, and his foster mother, Gabriela Casarez, 26, was charged with two counts of child abuse and one count of assault leading to coma or paralysis.
L.A. County leaders sought the investigation into DCFS' handling of the case as well as how caseworkers navigated cultural and linguistic barriers. The boy and his birth mother speak an Indigenous Guatemalan language, and his aunt told journalist Alberto Godinez that caseworkers had failed to communicate effectively with the family before removing him and placing him in foster care.
Hahn was notably critical of the agency after details of the case became public.
"This story is appalling," Hahn said earlier this month when calling for the investigation. "We were supposed to be protecting this boy when we took him away from his family."
After Cagle departs at the end of December, his second-in-command, Ginger Pryor, will take over on an interim basis. A retired DCFS deputy director, Dawna Yokoyama, was also to return as an interim chief deputy director while L.A. County searches for a new director.
Times staff writer Jaclyn Cosgrove contributed to this report.
The stories shaping California
Get up to speed with our Essential California newsletter, sent six days a week.
You may occasionally receive promotional content from the Los Angeles Times.