FBI assisting in search for 3-month-old baby kidnapped from San Jose apartment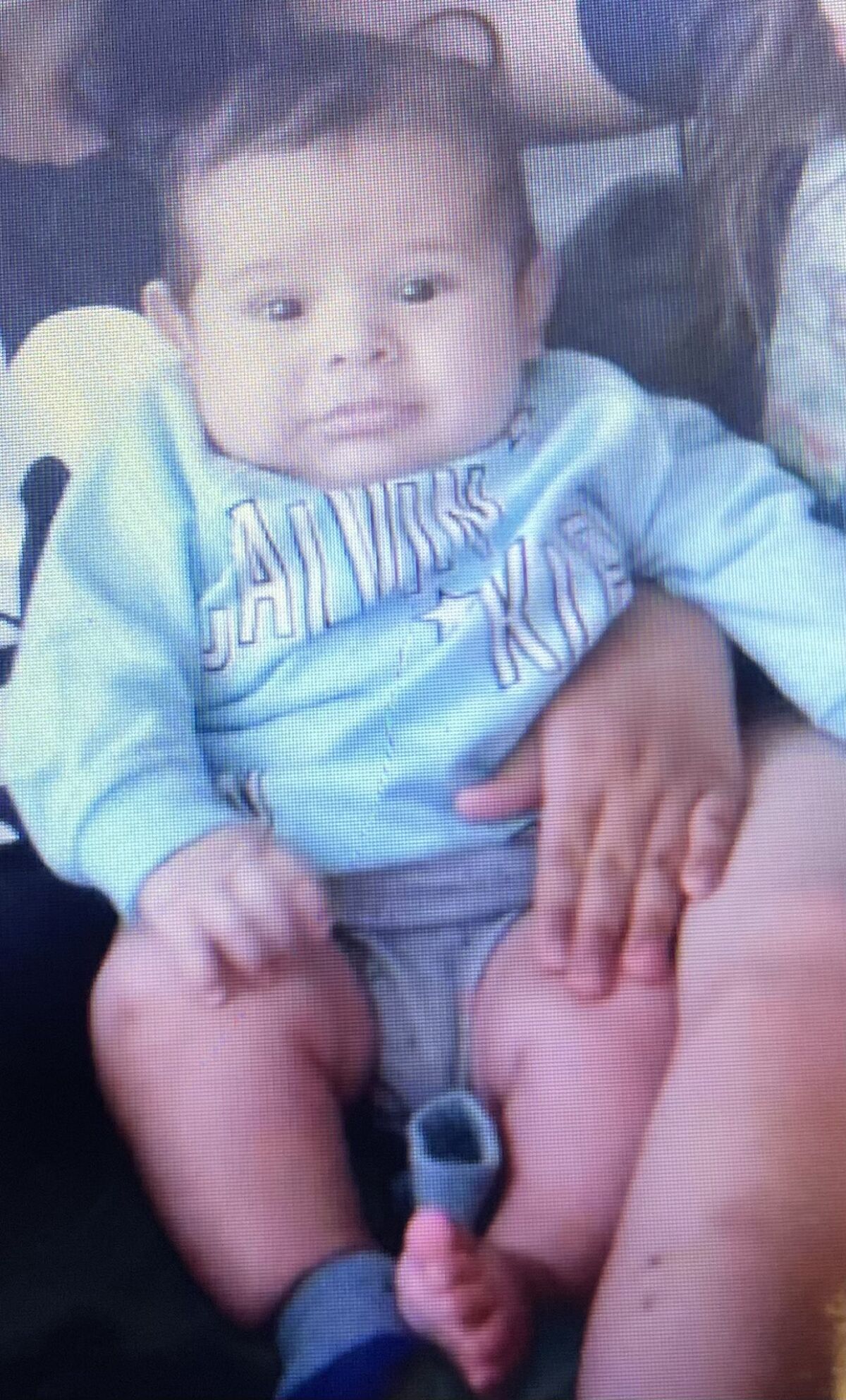 Authorities in San Jose were searching for a man who was captured on surveillance video entering an apartment and taking a 3-month-old boy Monday.
The incident, in the 1000 block of Elm Street, was reported at 1:03 p.m., according to the San Jose Police Department.
The baby, Brandon Cuellar, was found safe on Tuesday morning and a suspect was in custody, police said.
Multiple suspects are in custody after a man was seen on surveillance video Monday afternoon as he took 3-month-old Brandon Cuellar from an apartment.
The FBI assisted in the search, said Sgt. Christian Camarillo, a police spokesperson.
The suspect was described as a Latino man with a dark complexion, black pants, dark blue shirt, gray shoes with white trim, short hair, gray baseball hat and a black mask, police said.
The baby was wearing a white, long-sleeve onesie with dinosaurs, police said.
Brandon was taken from the family's apartment while a relative was unloading groceries, Camarillo said.
Video captured a man entering the residence and leaving with the infant in a black baby carrier with a white blanket, police said.
"The family does not recognize this suspect," police said. "Please call our detectives who are actively working this case: 408-277-4166 or 911 if you've seen the suspect or the baby."
Authorities set up multiple hotline numbers for anyone with tips on Brandon's whereabouts or any information on the case:
408-537-1142
408-537-1916
408-537-1282
408-537-1522
408-537-9066
"Cash reward for info that leads to us finding this baby," police said. "You can be anonymous."
Police also released video of the suspect walking while holding the baby carrier.
An Amber Alert was not sent out on the kidnapping because authorities didn't have a vehicle description or license plate number, police said.
Brandon was taken to a local hospital on Tuesday morning as a precaution, police said.
"A million thank you's to all who assisted."
The stories shaping California
Get up to speed with our Essential California newsletter, sent six days a week.
You may occasionally receive promotional content from the Los Angeles Times.