3-month-old 'Baby Brandon' found safe after kidnapping from San Jose apartment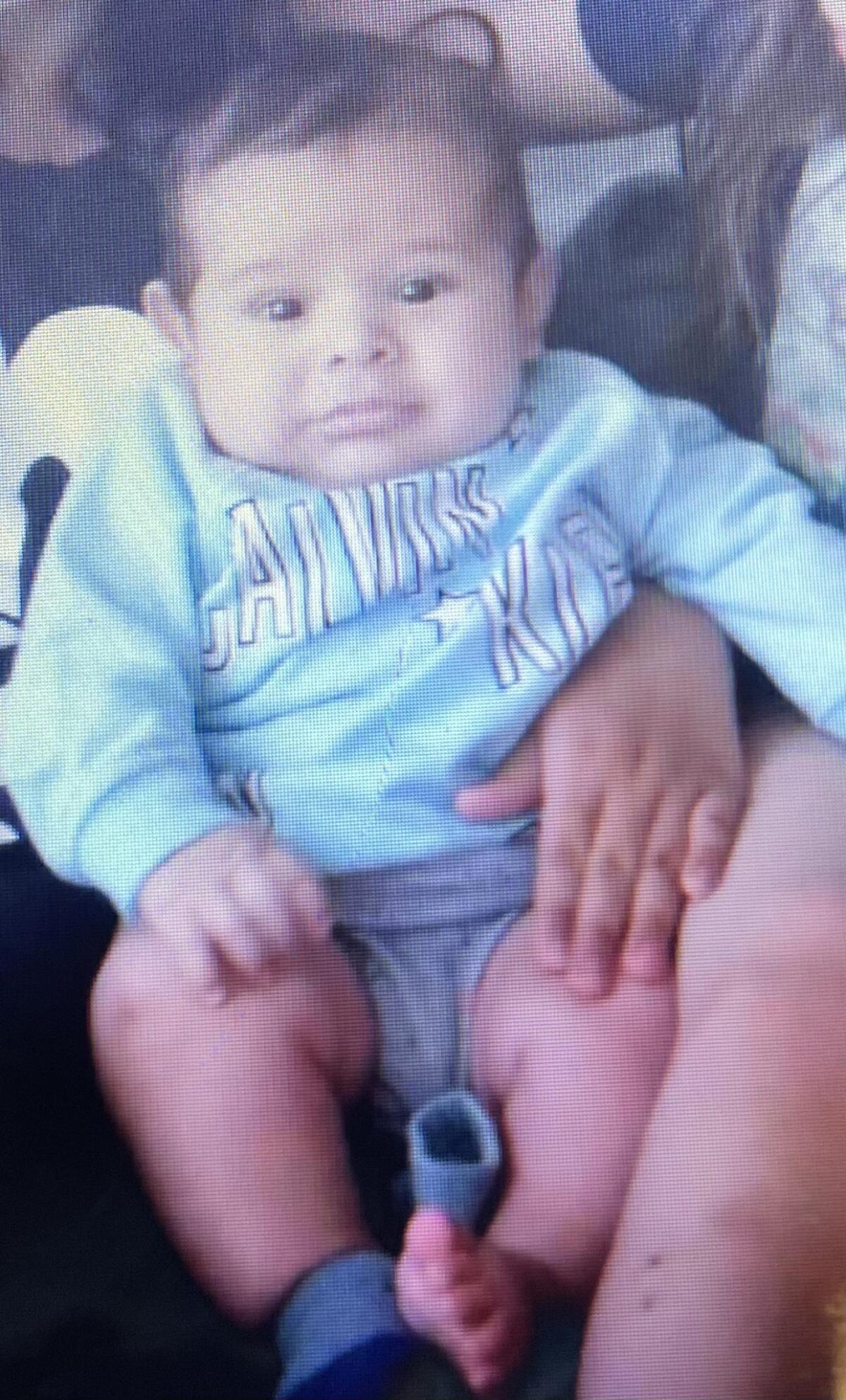 The harrowing search for a 3-month-old baby kidnapped from a San Jose apartment ended Tuesday with multiple suspects in custody and the baby safe, authorities said.
"Baby Brandon will be taken to a local hospital as a precaution but he has been located alive," the San Jose Police Department said in a tweet at 9:40 a.m. "A million thank you's to all who assisted."
Officials from the San Jose Police Department and the FBI told reporters Tuesday that three suspects had been arrested in connection with the incident, but declined to identify the suspects or clarify what relationship, if any, they may have had with the abducted baby, Brandon Cuellar.
"We know there's some connection to the family, but we don't know exactly what that connection is," San Jose Assistant Police Chief Paul Joseph said. "That's something that will be determined during the course of the investigation."
The incident began around 1 p.m. Monday when a man was captured on surveillance video entering an apartment in the 1000 block of Elm Street and taking the baby boy, according to police.
Sgt. Christian Camarillo told The Times that Brandon was taken from the family's apartment while a relative was unloading groceries.
Video showed a man entering the residence and leaving with the infant in a black baby carrier with a white blanket. The family did not recognize the man, police said.
Joseph on Tuesday said the man in the video was one of the suspects in custody.
He said the search lasted about 20 hours and that "nobody ever rested" from the moment they received the call.
"There was a whole bunch of information — the neighborhood was canvassed, we looked for video evidence, we looked for witnesses that saw different things — so it was a variety of factors that helped us solve this case," he said.
He declined to say where the baby was located, but said Brandon was in "good condition" and unharmed.
Brandon will be released to his family as soon as he's cleared by the hospital, Joseph said.
San Jose Police Chief Anthony Mata said more information will be made available as the case unfolds.
"This incident is a parent's worst nightmare," Mata said. "We are fortunate that this resulted in a positive outcome."
Times staff writer Gregory Yee contributed to this report.
Sign up for Essential California for news, features and recommendations from the L.A. Times and beyond in your inbox six days a week.
You may occasionally receive promotional content from the Los Angeles Times.