Gas prices in car-loving Los Angeles are on the rise, again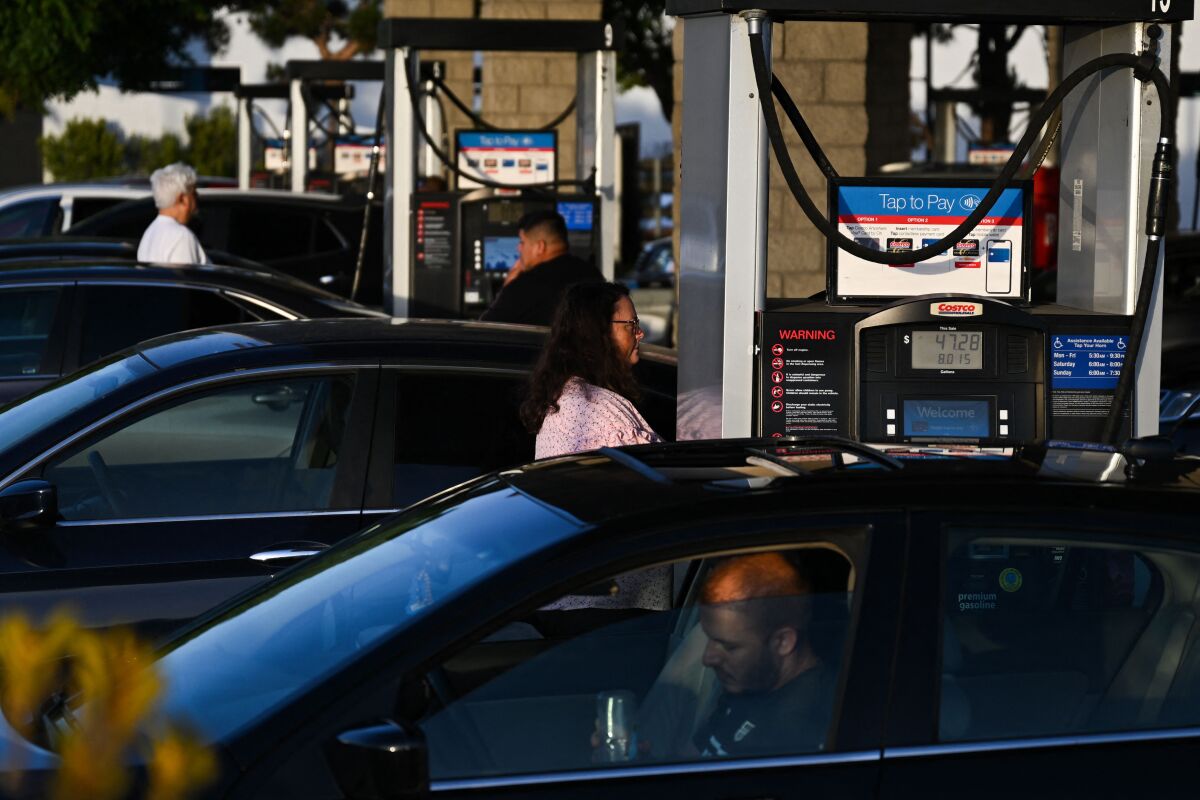 Gas prices in Los Angeles County are on the rise again, ticking slowly up since late December — and experts are not hopeful that the trend will reverse course anytime soon, according to the American Automobile Assn.
In Los Angeles, the average price for a regular gallon reached $4.56 on Monday, with gas prices either increasing or remaining flat since Dec. 23, said Doug Shupe, a spokesperson for AAA of Southern California. He said prices bottomed out at $4.43 the day before Christmas Eve, and haven't fallen since then.
"It's been on the upward trend," Shupe said. Statewide, the average price rose to $4.55 per gallon Monday, up 11 cents from a week earlier and 16 cents from a month ago, according to AAA data.
Prices for gas have dipped, but it's not clear for how long. 'The real question is, how will the markets respond after January,' an Auto Club rep said.
The increases follow a national trend of rising pump prices, due primarily to crude oil prices climbing and the demand for gasoline beginning to increase. But Shupe said in California, prices are likely to continue increasing as the state makes its impending switch to pricier, summer-blend fuel April 1. In addition, he said many refineries will begin regular springtime maintenance and more people are expected to hit the road for trips or warm-weather adventures.
"Prices are likely to rise in coming weeks," Shupe said in a statement. "We recommend that drivers continue to conserve fuel and shop around for the lowest available gas prices."
Nationally, the price for a gallon of gas reached $3.508 on Monday, up more than 30 cents from a month earlier, according to AAA. Although California hasn't seen drastic increases in recent weeks, the Golden State's average gas prices remain among the highest in the nation, behind only Hawaii's.
Throughout 2022, Los Angeles County on multiple occasions set a new record for gas prices. Prices on Monday remained almost $2 below the latest record high —$6.49 — set in October, according to AAA.
The stories shaping California
Get up to speed with our Essential California newsletter, sent six days a week.
You may occasionally receive promotional content from the Los Angeles Times.