More, but not all, of Highway 1 to reopen south of Big Sur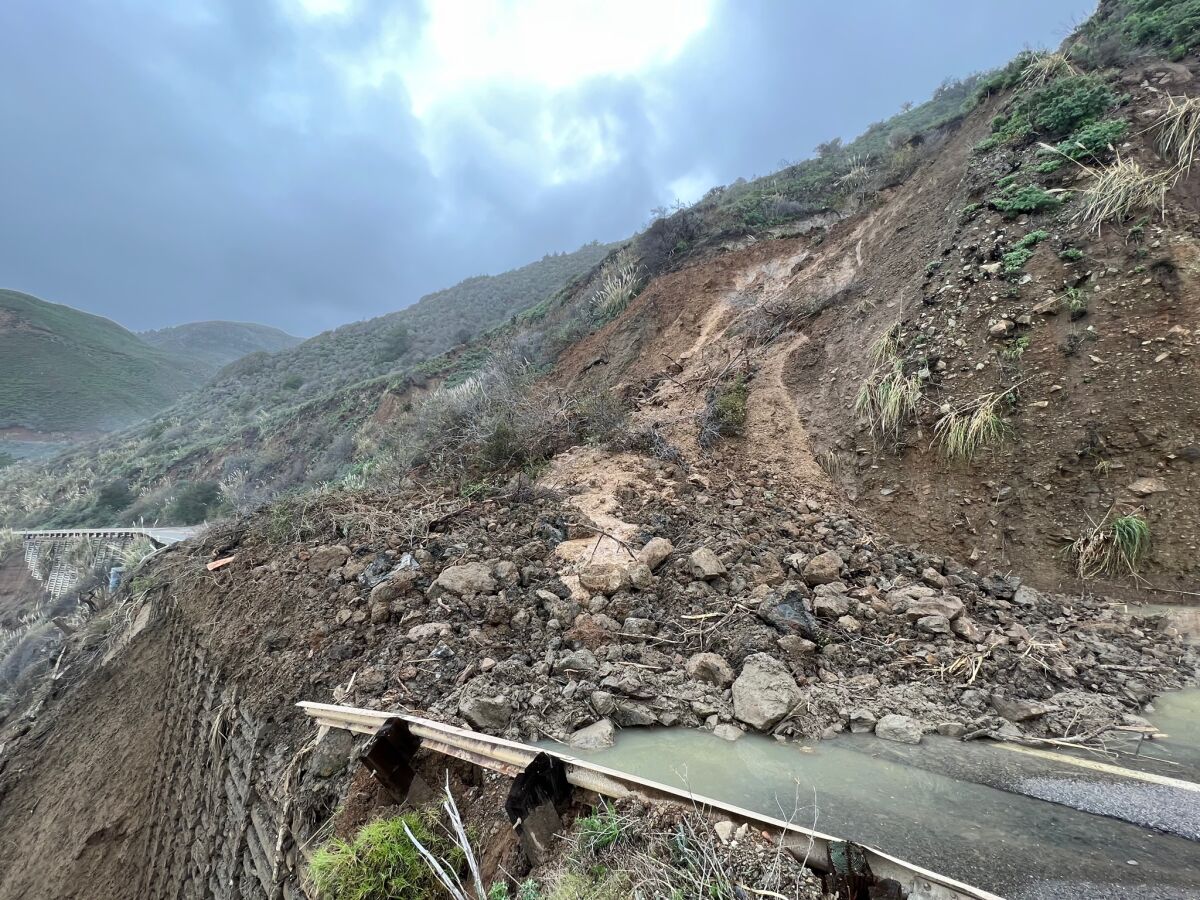 Weeks after storms and a rockslide closed a long stretch of Highway 1 south of Big Sur, Caltrans is reopening much of the road to traffic this weekend.
A nearly 20-mile stretch between Ragged Point in San Luis Obispo County and Mill Creek in Monterey County is scheduled to reopen Sunday afternoon. A 10-mile stretch between Lime Creek and Paul's Slide is open to travel by local residents, according to a California Department of Transportation news release from Wednesday.
Still, portions of Highway 1 will remain closed. It will take six weeks for Caltrans to reopen the roadway through the Mill Creek area. The agency is still evaluating how much more time it will take for repairs on the highway around Paul's Slide, where a large landslide weeks ago moved into the roadway. Caltrans told the San Jose Mercury News that the agency still needed to move about 1 million cubic feet of dirt to replace the stretch of road around Paul's Slide.
Commemorating 50 years of women aviators in the U.S. Navy, an all-female team will perform the pregame flyover for the first time in Super Bowl history.
"At present, the full road closure of Highway 1 through Paul's Slide is expected to be long term," the agency said.
One-way traffic control will be in effect for much of the day at the Polar Star slide one mile south of Ragged Point and another site 3.5 miles north of Ragged Point while Caltrans continues its repairs.
Recent rainstorms, such as one last month, pounded Highway 1, which has taken a beating over the years. It took some three months in 2021 for Caltrans to reopen the roadway near Big Sur after heavy rain washed a 150-foot chunk of roadway into the sea.
The stories shaping California
Get up to speed with our Essential California newsletter, sent six days a week.
You may occasionally receive promotional content from the Los Angeles Times.