Amid talk of SoCalGas rate hikes, groups urge L.A. city attorney to investigate utility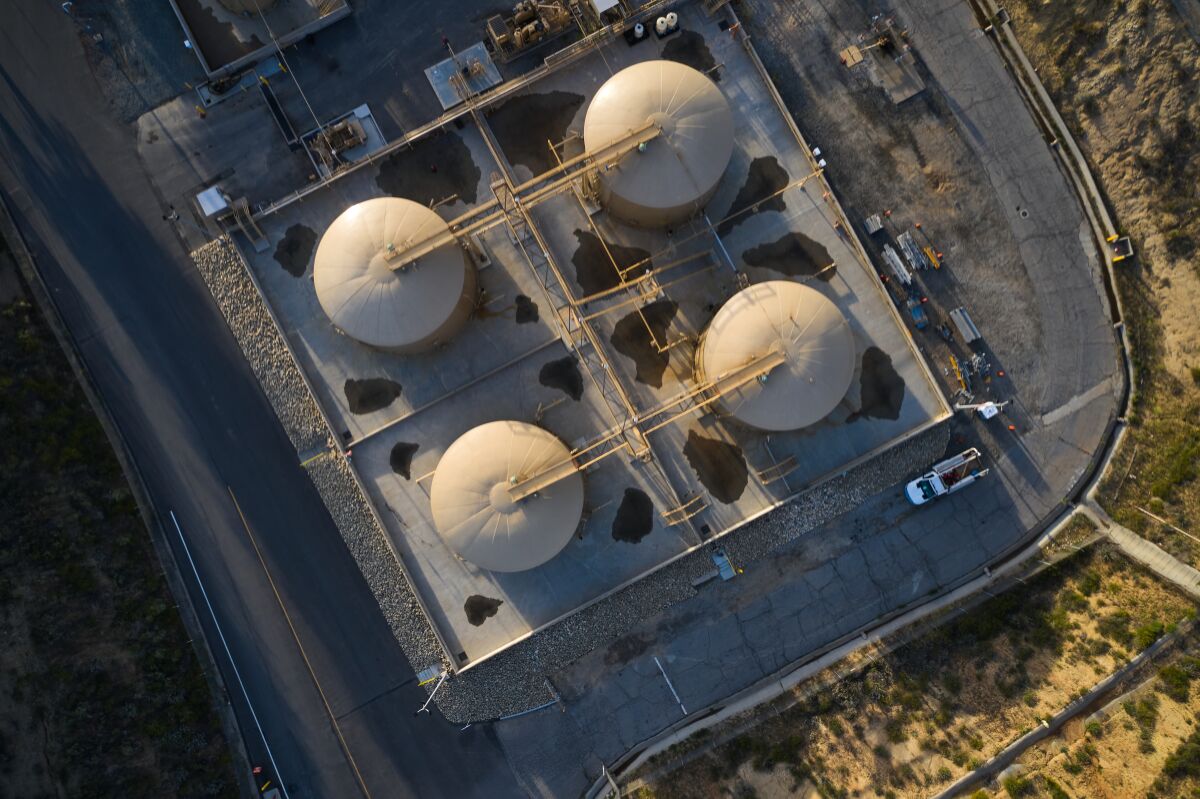 On the same day that a Southern California Gas Co. executive took heat from frustrated customers and advocacy groups over a proposed $4.9-billion rate hike, a coalition of community groups pressed the Los Angeles city attorney to investigate the utility over "potential price gouging and market manipulation."
Twenty groups, consisting of social, environmental, health and utility justice organizations, wrote a letter to City Atty. Hydee Feldstein Soto on Monday to express their grave concern that "SoCalGas facilitated a price gouging effort to enrich their parent company, Sempra Energy."
The letter highlights findings from the California Public Utilities Commission that while gas prices increased about 30% between January 2022 and January 2023 for customers of Pacific Gas & Electric, they more than doubled for customers of San Diego Gas & Electric and nearly tripled for those relying on SoCalGas during the same period.
A recent filing showed that Sempra, the parent company of SoCalGas and San Diego Gas & Electric, made $2.9 billion in profit in 2022. At the end of 2021, the most recent year for which data were available, the top three executives at Sempra had accrued about $100 million in compensation.
At a public hearing of the California Public Utilities Commission on Monday, SoCalGas made the case for a massive increase in revenue over the next four years. Callers and community advocates expressed frustration.
"According to experts at the U.S. Energy Information Administration, a combination of out-of-state natural gas supply constraints, combined with early and persistent cold weather conditions across the West and low storage inventories in the western region, drove up commodity prices," said Brian Haas, a SoCalGas spokesman.
Haas pointed to factors that caused high prices "including out-of-state pipeline maintenance and low storage inventories outside of SoCalGas' service territory." He said an upcoming CPUC proceeding is the right venue to examine prices.
Feldstein Soto, sworn in as city attorney in December, is legal counsel to the mayor, City Council and city departments, advising them on what they can and can't do. Her office handles lawsuits filed for and against the city, which could include a lawsuit against SoCalGas on the city's behalf if it decided to pursue it.
Gov. Gavin Newsom wrote a letter to the Federal Energy Regulatory Commission in February, outlining similar concerns with wholesale natural gas prices in California and other Western states.
Paul Hult, 102, reluctantly accepts help for gas bill as SoCalGas customers rage against a rate hike request.
The governor asked FERC to "focus its investigatory resources on assessing whether market manipulation, anticompetitive behavior or other anomalous activities are driving these ongoing elevated prices in the Western gas markets."
Ivor Pine, a spokesman for the city attorney's office, said officials there have received the letter from the community groups and are reviewing it.
The stories shaping California
Get up to speed with our Essential California newsletter, sent six days a week.
You may occasionally receive promotional content from the Los Angeles Times.