Behind the story: She was researching an article on witches — and found a path to self-empowerment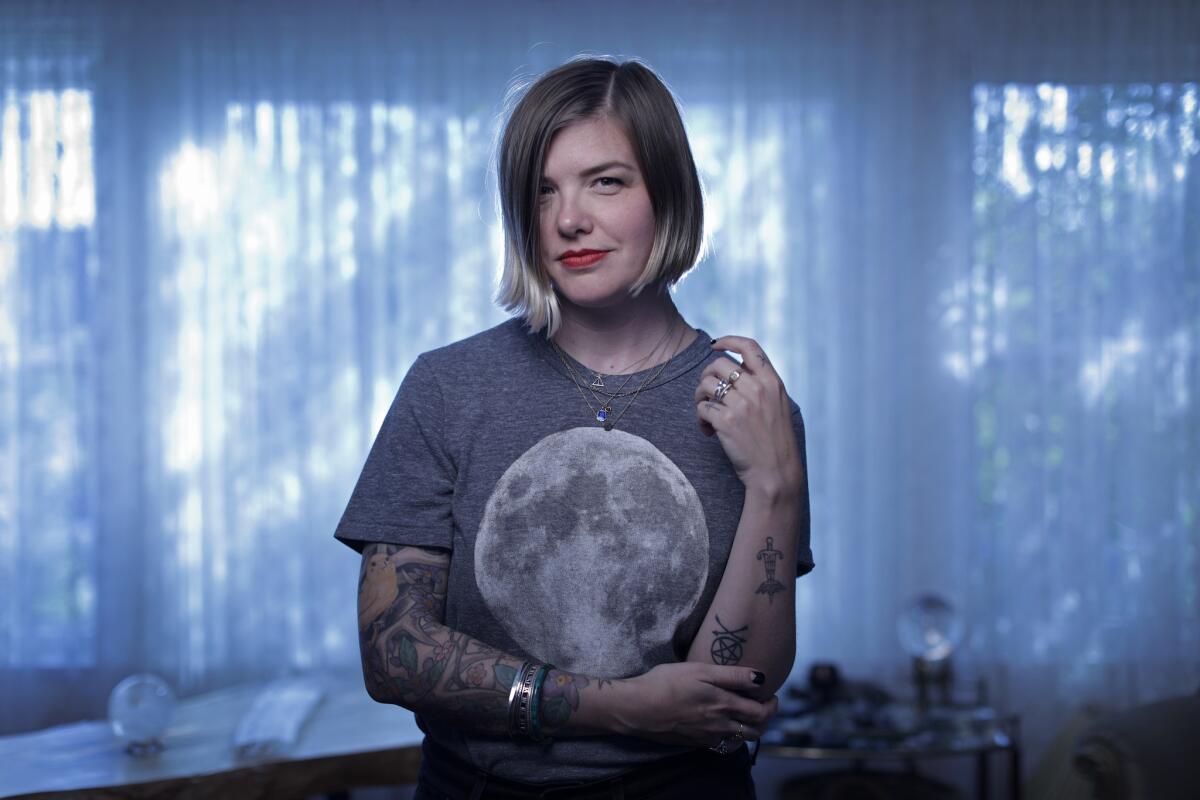 I'd never met the Oracle of Los Angeles, also known as Amanda Yates Garcia, but we have a friend in common, and I'd been getting her newsletter for years. One day as I clicked on her latest missive I wondered: What does a professional witch even do?
A few days later, I pitched a story to my editor, an article that would explore how working witches in Los Angeles make a living. I thought it would be fun. I didn't expect it to change my life.
When I started reporting this story I was (and still am) dealing with a personal crisis of enormous proportion. I just couldn't let it go. But after spending months talking to witches in L.A., I gained new perspectives on how to deal with the deep and painful feelings I was experiencing.
The first witch I interviewed, Maja D'Aoust, calls herself the Witch of the Dawn. When we got together at Echo Park Lake she was wearing sparkly eye shadow, a shiny pink top and silver sequined sneakers. She looked like a Nordic princess living in Seattle, circa 1997.
D'Aoust said her clients don't contact her as a lark — or a game. When they reach out, it is almost always from a place of desperation.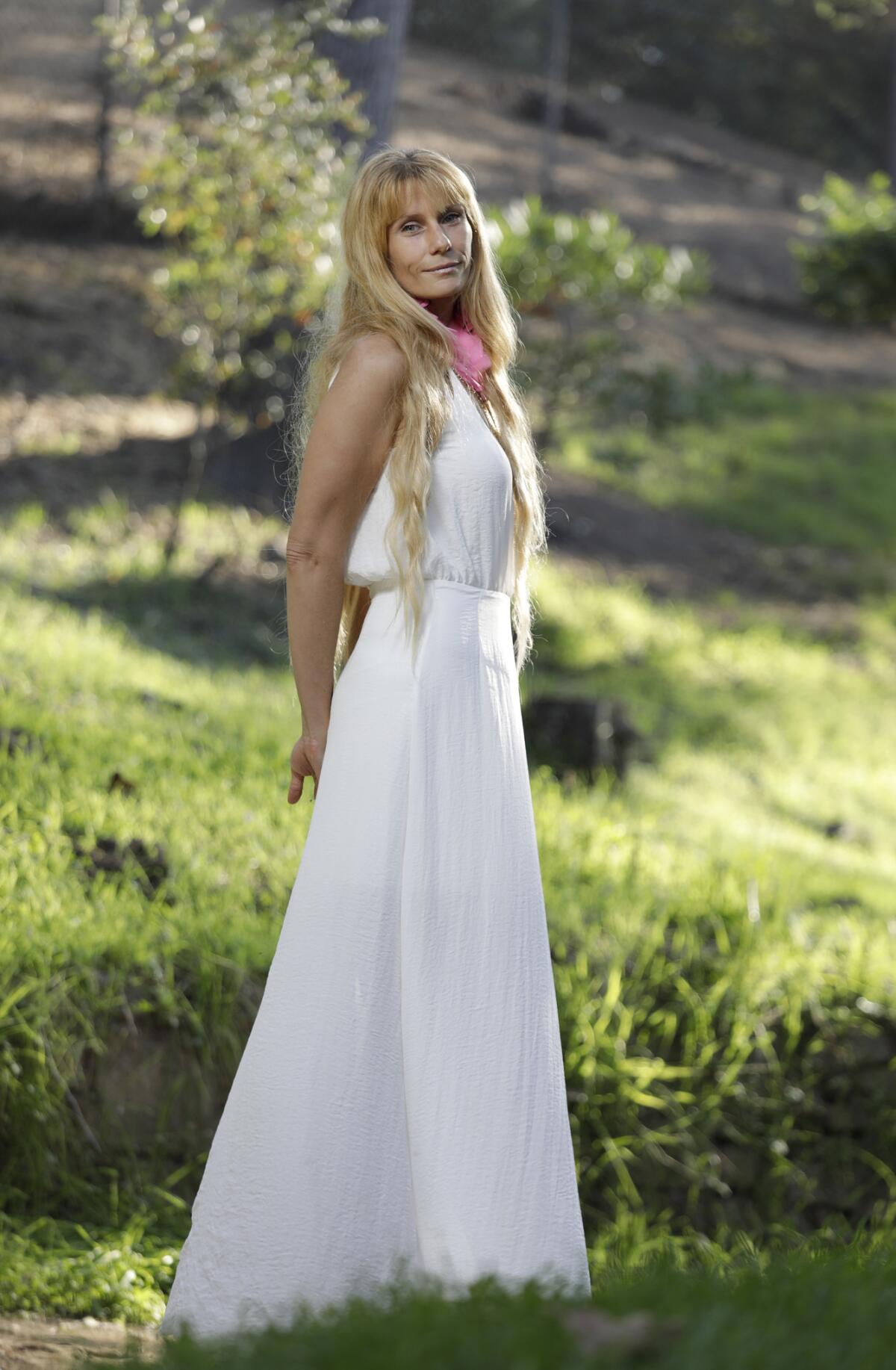 "People see the witch when they have a situation nobody else can help them with," she said. "Nobody comes to see me when everything is OK."
We talked about why it seems that interest in witches and witchcraft is growing, and she suggested that it had to do with more women seeking environments where they feel respected.
"Women are not empowered in the majority of major religions," she said. But in witchcraft, "they are accepted as powerful and [are] literally seen as the root of power in the feminine form."
The next witch I met was Loba Loca, a bruja-healer-activist, who uses the pronouns they/them. We spoke about colonialism and people who burn sage and use crystals without considering where those materials come from. Eventually, the subject of anger came up, and I asked how Loba helps clients deal with anger.
Loba tells clients that anger is healthy.
Melinda Lee Holm and I discussed what the word "witch" means to her: "A witch is someone who works with the Earth, recognizes that connection and uses this ancient knowledge to become a wise elder who cares for the community," she said. "Taking care of the community is so needed right now."
Column one: The working witches of Los Angeles just want you to be your best self »
On a phone call, the witch and spirit guide Aja Daashuur talked about the power of word magic — repeating mantras to yourself. "We read things every day that affect how we see ourselves," she said. "Why shouldn't I tell myself [that] I'm powerful, I'm beautiful, I love myself?"
Later she invited me to attend a workshop led by the artist and cosmic priestess Yumi Sakugawa, where I sat next to a woman who was dealing with the same issue I was. At the end of the night we exchanged emails. In Daashuur's space, we found understanding and support.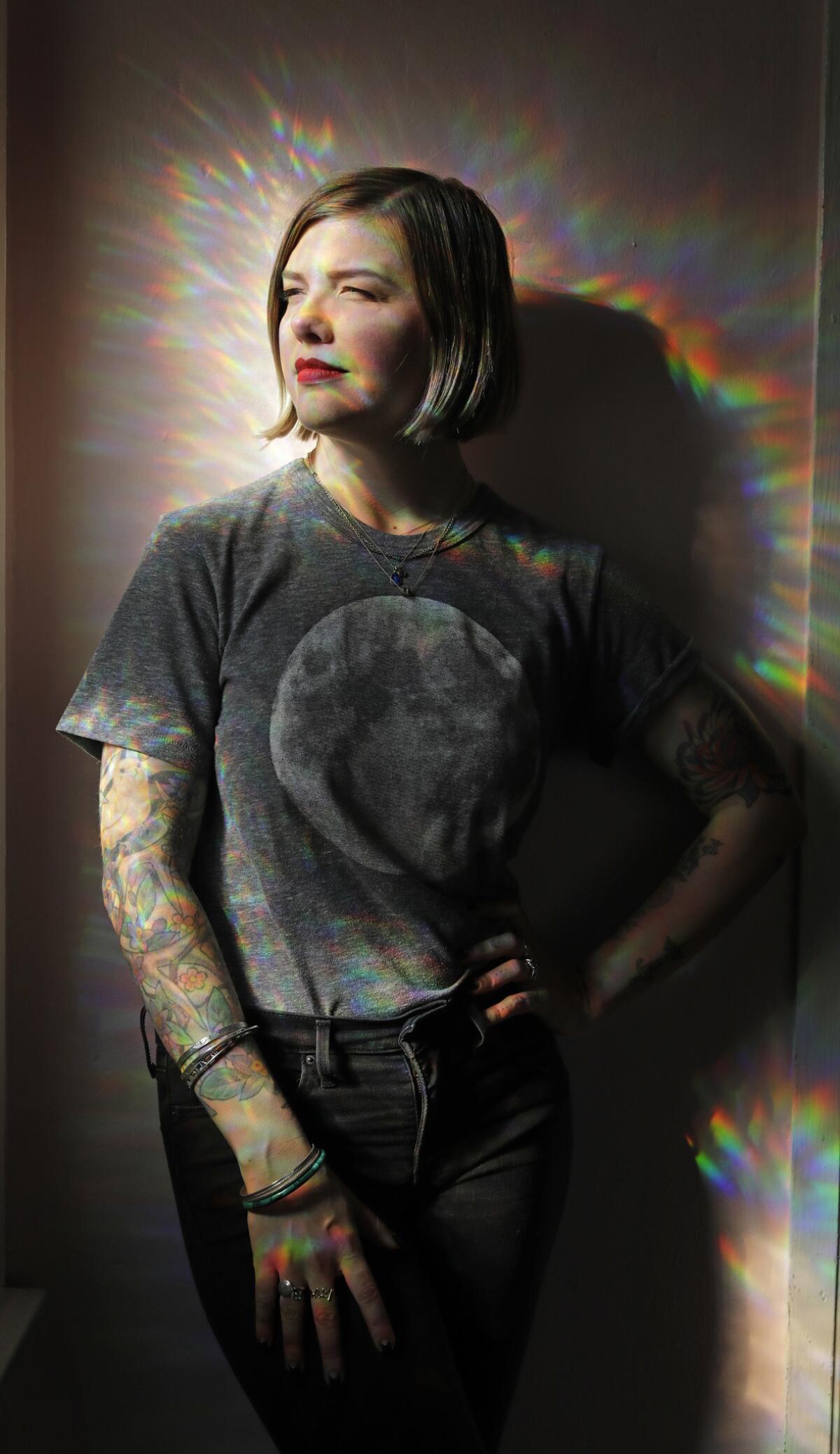 The Oracle of Los Angeles has her own take on the appeal of witchcraft.
"A lot of people, specifically women, who are attracted to witchcraft were taken to the underworld against their will, usually through trauma, and had to find their way out. Now they are a traveler between two worlds."
I thought a lot about trauma while I worked on this story; I thought about struggles around love, work and equality and the toll they take on our humanity and sense of self.
I bought a strength candle, placed it atop an altar that I set up at home and sat in front of it for 10 minutes twice a day until it burned down. I told myself that I am strong, powerful and courageous. I'd never considered myself a fighter before, but I wanted that to change.
The first witch I ever met is not in this story because she is a friend. I don't write about my friends, and we've been close for more than a decade. But one night I was sitting on her deck in Silver Lake looking out over our sparkling city, and I told her about all the wisdom I had gathered in the process of researching this article.
"This story came along just in the nick of time," I said.
"Oh, Deborah," she said, smiling. "It's not a coincidence."